Top Instagram Influencers Who Make Millions
By John A September 9, 2019
---
Instagram, once known as just a photo-sharing site, has now turned into a million-dollar business. With over 100 million active users, it is one of the biggest social media platforms.
Some posters have gained millions of followers and enjoy a huge reach. Companies are willing to pay them to market their products and services. But, how much do they earn and who are the highest paid Instagram influencers?
Let's check out:
#28 Scott Disick for $15,000 
The man who loves to call himself the 'Lord of Instagram' is popular for sponsored posts. According to reports, he charges $15,000 per post and often ends up posting captions with the original message from the advertiser.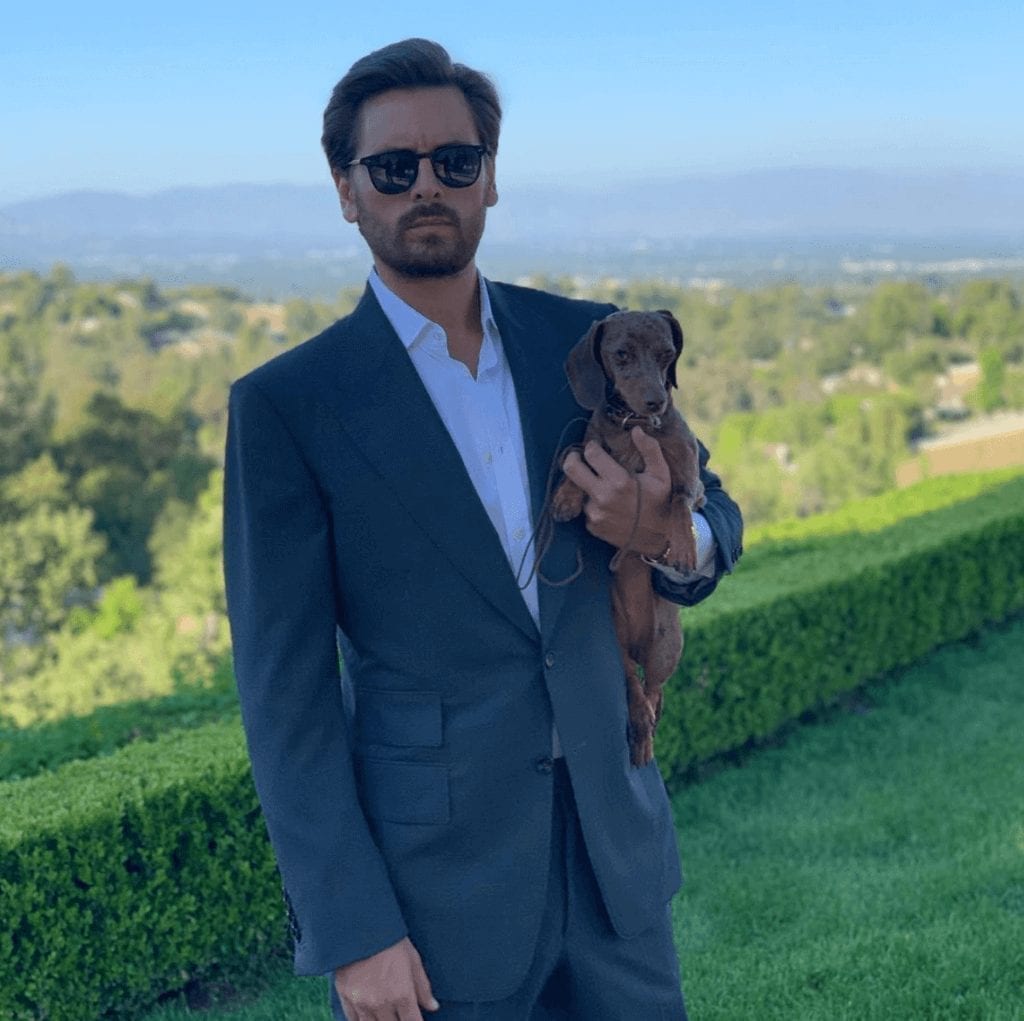 This has often made him the butt of all jokes and has also caused his price per post to go down yet he still makes it to this list, thanks to his 22 million plus followers.
His Instagram profile contains a lot of family photos and pictures from his trips but sponsored posts are also quite in abundance.
#27 Emily Ratajkowski for $26,500 
Emily Ratajkowski is not just one of the hottest women out there, she is also one of the hottest Instagram stars with over 24 million followers.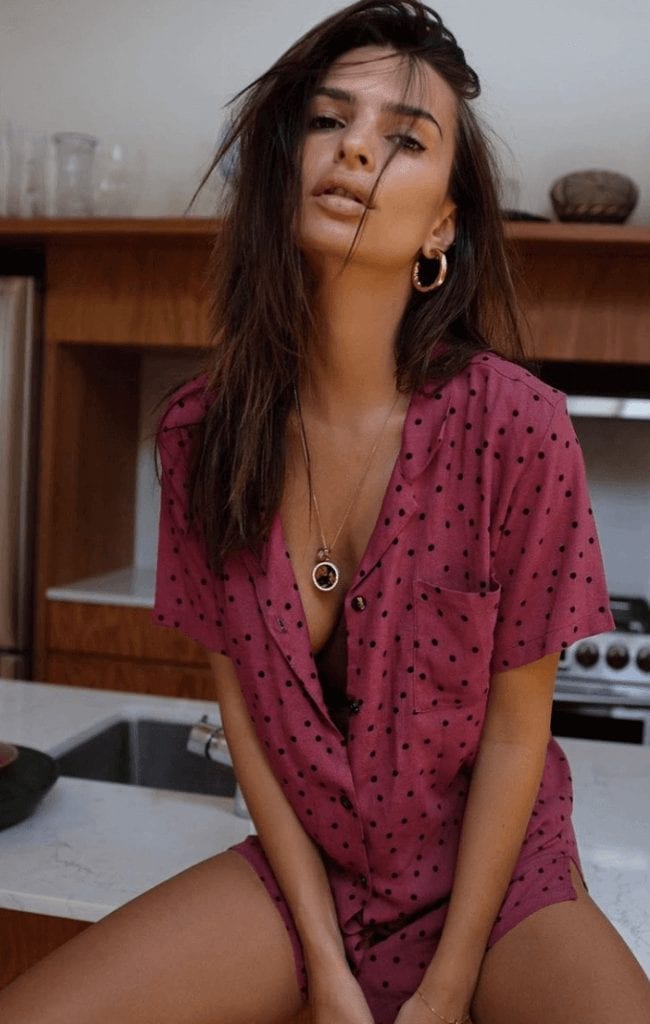 Known for her motivational posts, Ratajkowski is a popular model and has walked for some of the most famous designers. She has even tried her hand at modeling and has appeared in a number of reality shows.
You will find her make sponsored posts regarding different products and services. According to reports, she charges $26,500 per post and is quite in demand despite the hefty price tag.
#26 Bella Hadid for $27,000
Despite what everyone says, Bella is a power to reckon with. She has over 25 million followers who regularly comment under her posts and even share them.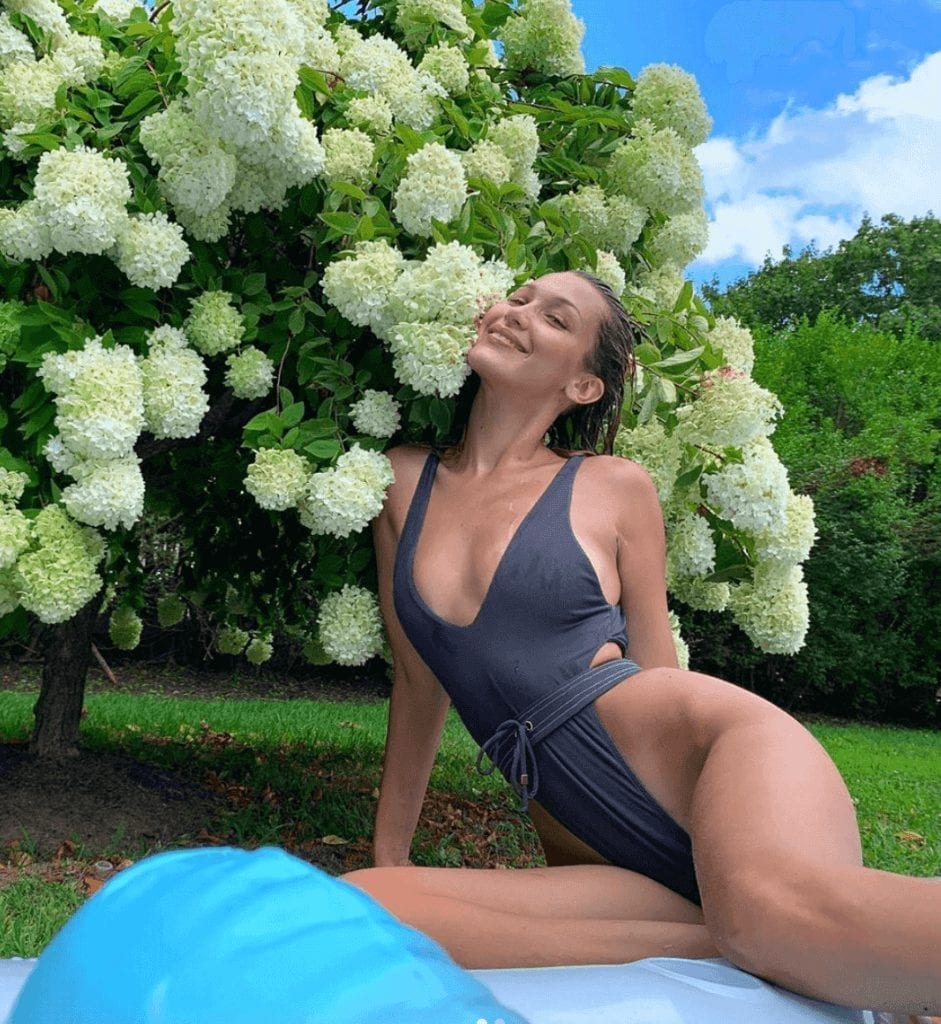 Bella originally found fame thanks to reality show appearances but it's her good looks that have helped her sustain.
Hadid is said to charge $27,000 per sponsored post. You will see her post about a lot of things including swimwear, makeup products, and restaurants. In fact, she is also often in the news for posting sponsored stories that are watched by millions around the world.
#25 Sommer Ray for $29,000
Despite fewer followers than Hadid, Sommer Ray is an Instagram star and charges more than some popular names. Her Insta posts are funky and often contain interesting comments about life.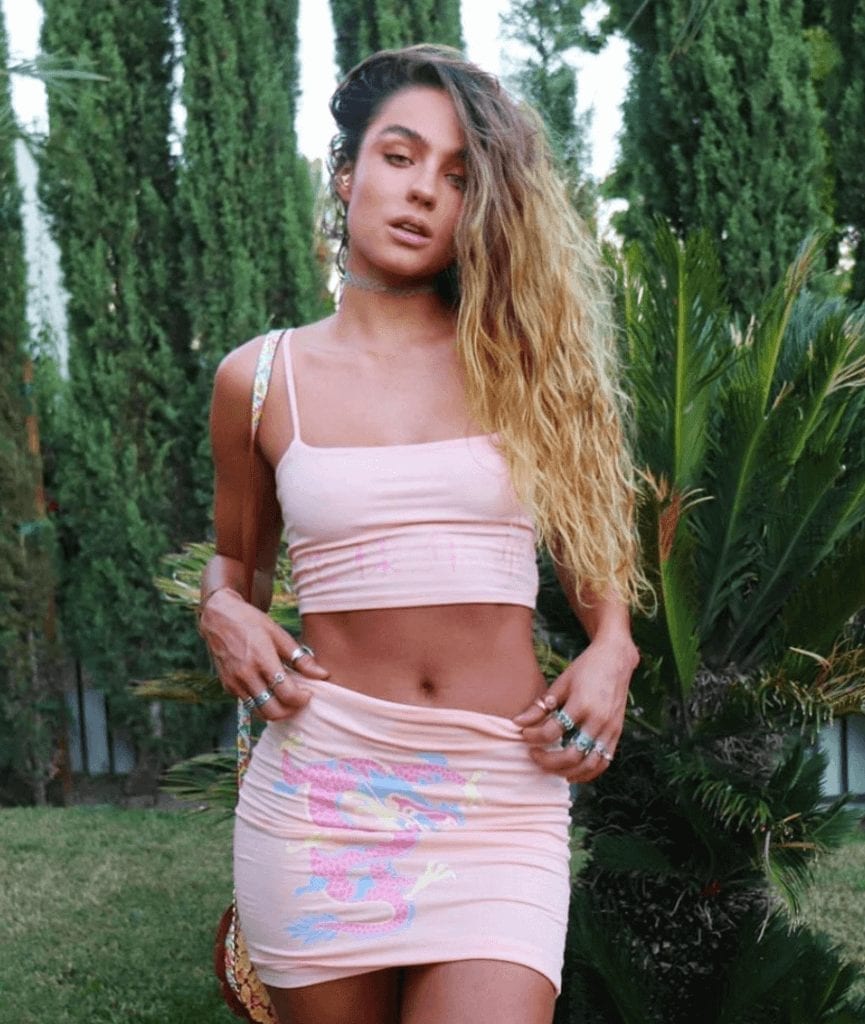 Ray started her career as a competitive bodybuilder when she was only 16.  She is known for her perfect figure which she loves to flaunt on her Instagram handle. 
She is one of the most popular 'fitness girls' on the platform and loves to promote a natural lifestyle. In addition to fashion and sponsored posts, you will find fitness and health tips on her handle.
#24 Zach King for $30,000
Finally, someone who is not known for standing still and posing in front of a camera. Zach shot to fame by posting incredibly well edited videos that have been watched by millions. Today, he is also known for his humor and creativity.
A very interesting thing about Zach is that he did not start on YouTube. He first tasted fame when one of his edited videos went viral on YouTube. Despite many others trying to replicate, no other digital artist has been able to find a similar level of fame.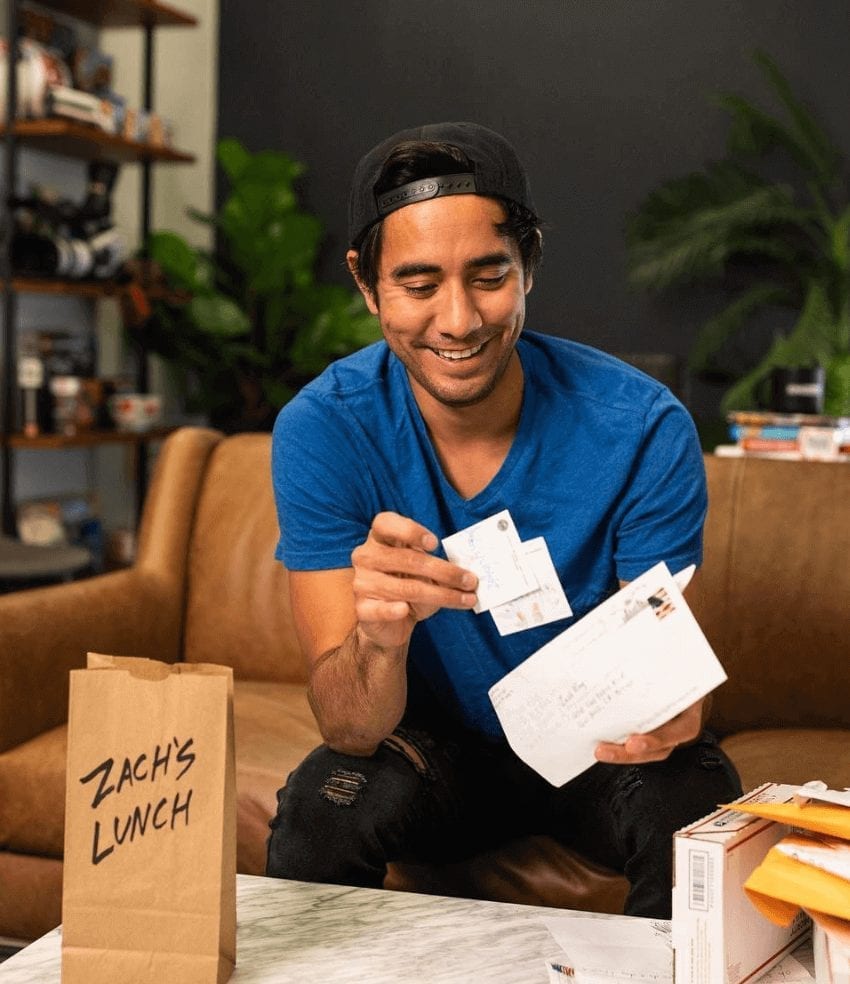 Thanks to his unique identity, Zach charges up to $30,000 per post and is heavily in demand.
#23 Eleonora Pons for $32,500
This Venezuela born Insta star is known for a lot of things including beautiful photos, funny videos, and creative stories. With over 36 million followers, she's one of the biggest Insta sensations.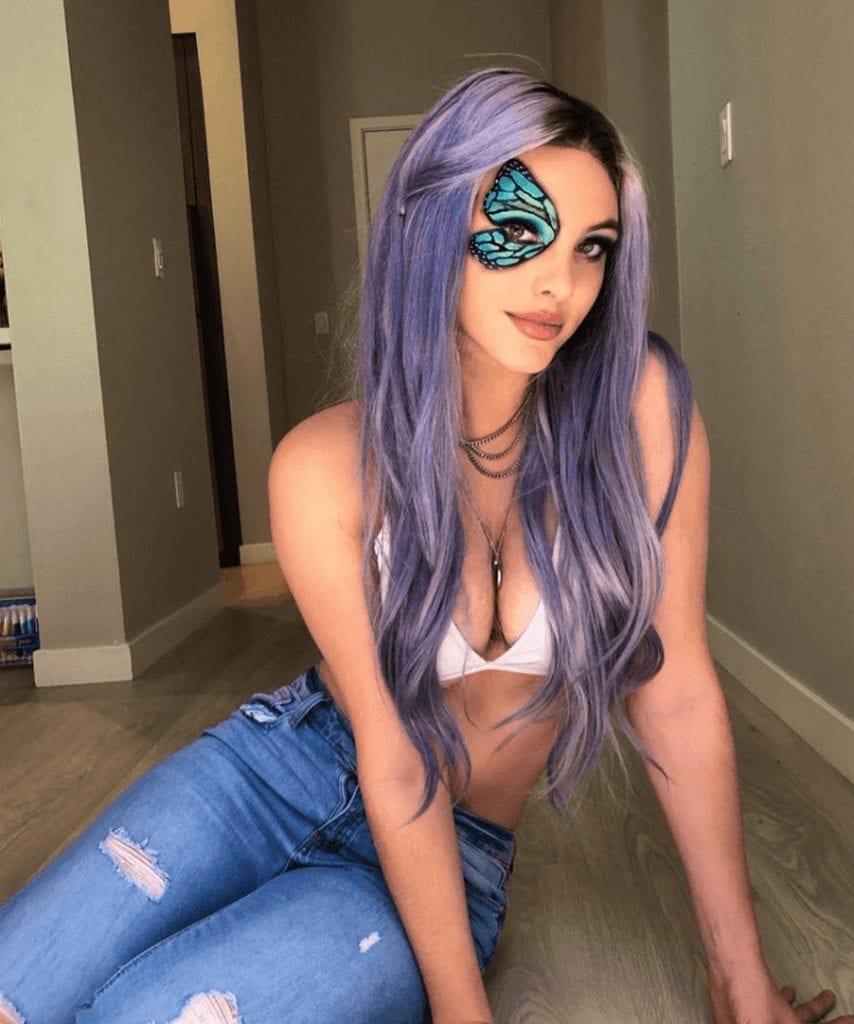 Nicknamed Lele, she first found fame on Vine and now posts regularly on a number of platforms, including YouTube.
Most of her posts are small videos or comedy skits. She promotes products not only through traditional posts but also stories. However, she appears to be most popular in her native country as most of her followers are from Venezuela
#22 Huda Kattan for $33,000
If you are into makeup then you must have already heard of Huda Kattan. Known for her line of products including eyelashes, she is also a popular Instagram fashion influencer.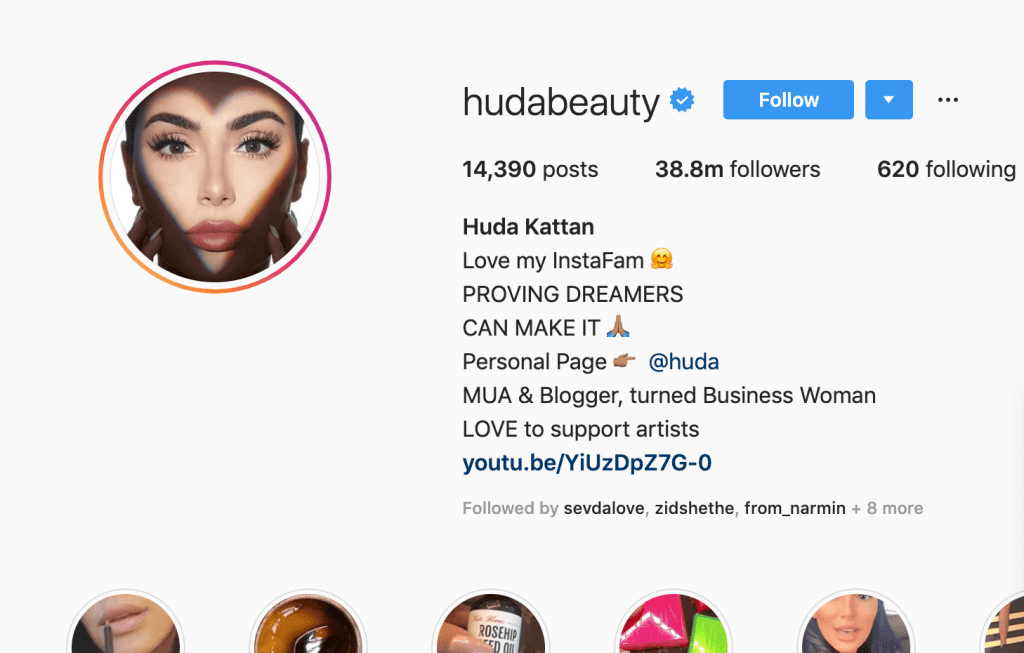 Very few people know that Kattan started her journey through social media when she identified a need and decided to solve it. Today, she is a millionaire selling hundreds of products through her website to buyers all around the world. 
Companies love to hire her services to promote their beauty products through her Instagram profile that has about 39 million followers.
#21 Kerry Washington for $40,000
Kerry's story is quite motivational. Despite having only 5.2 million followers, she is rumored to charge about $40,000 per post since her followers are very engaging and companies appear to be getting high returns working with her.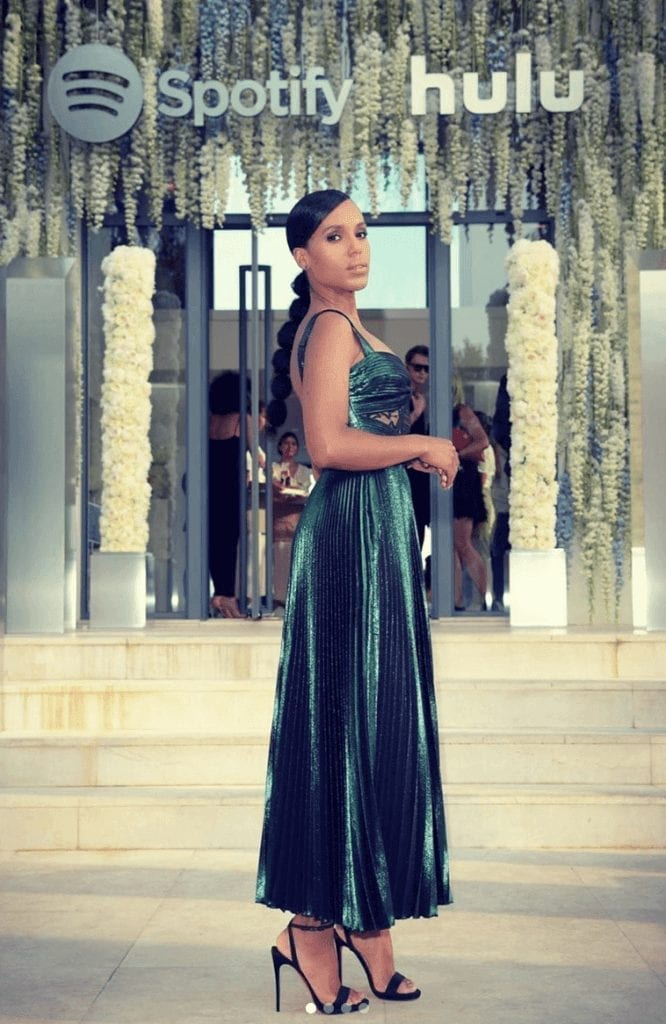 Some believe she charges more as she has been a part of 'money battles' when she was underpaid during her stint as a lead in the hit show Scandal.
Her Instagram handle has a lot of sponsored posts and she appears to be working with a variety of brands including fashion brands, beauty brands, candy bars, nutritional books, and streaming services.
#20 Floyd Mayweather for $107,000
Mayweather is undoubtedly one of the most popular boxers on the planet. The man, who retired in 2015 but made a shocking comeback in 2017, has over 22 million followers on Instagram.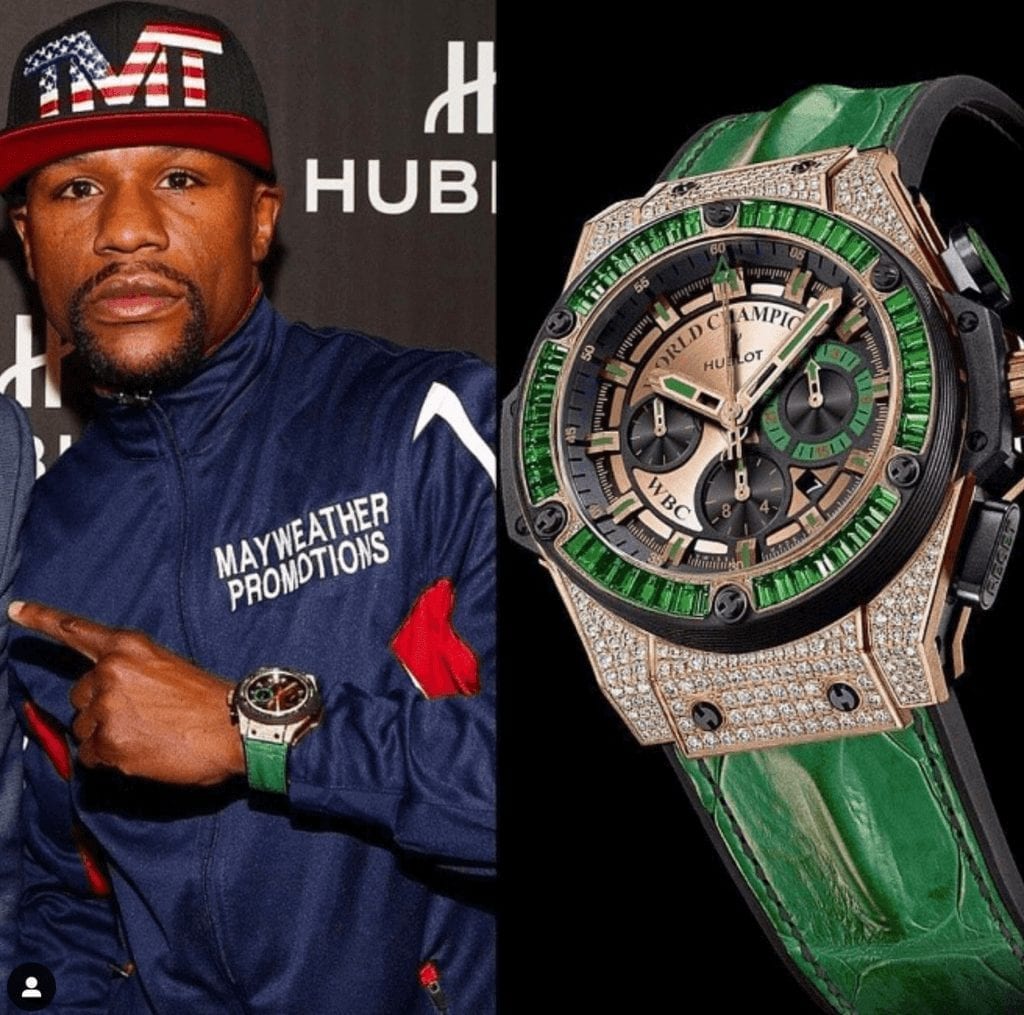 Known for his love for gold and branded outfits, Mayweather's posts are said to be worth $107,000 making him one of the highest paid Instagram stars.
He is known for making a lot of sponsored posts, most of which clearly look paid with popular tags. However, he typically only works with elite brands like Hublot and Jacob & Co. Royal.
#18 Stephen Curry for $110,000
With close to 27 million followers, Curry is one of the most popular basketball players in the world. His Insta feed is different from most influencers as it is full of family photos.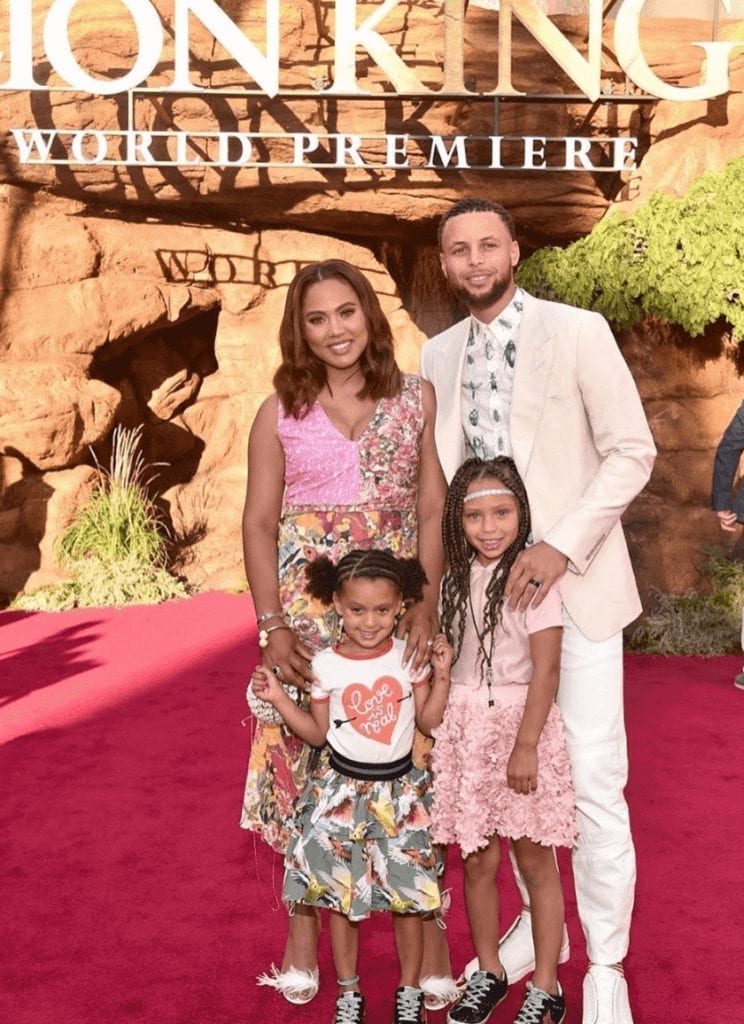 He is also popular for charity work and regularly posts about donations and other similar causes. He also promotes his wife's organization and can be seen taking part in different activities with his partner and kids.
Other than this, you will find him promote a number of products like shooting hoops. Plus, he also often responds to his followers.
#17 Virat Kohli for $120,000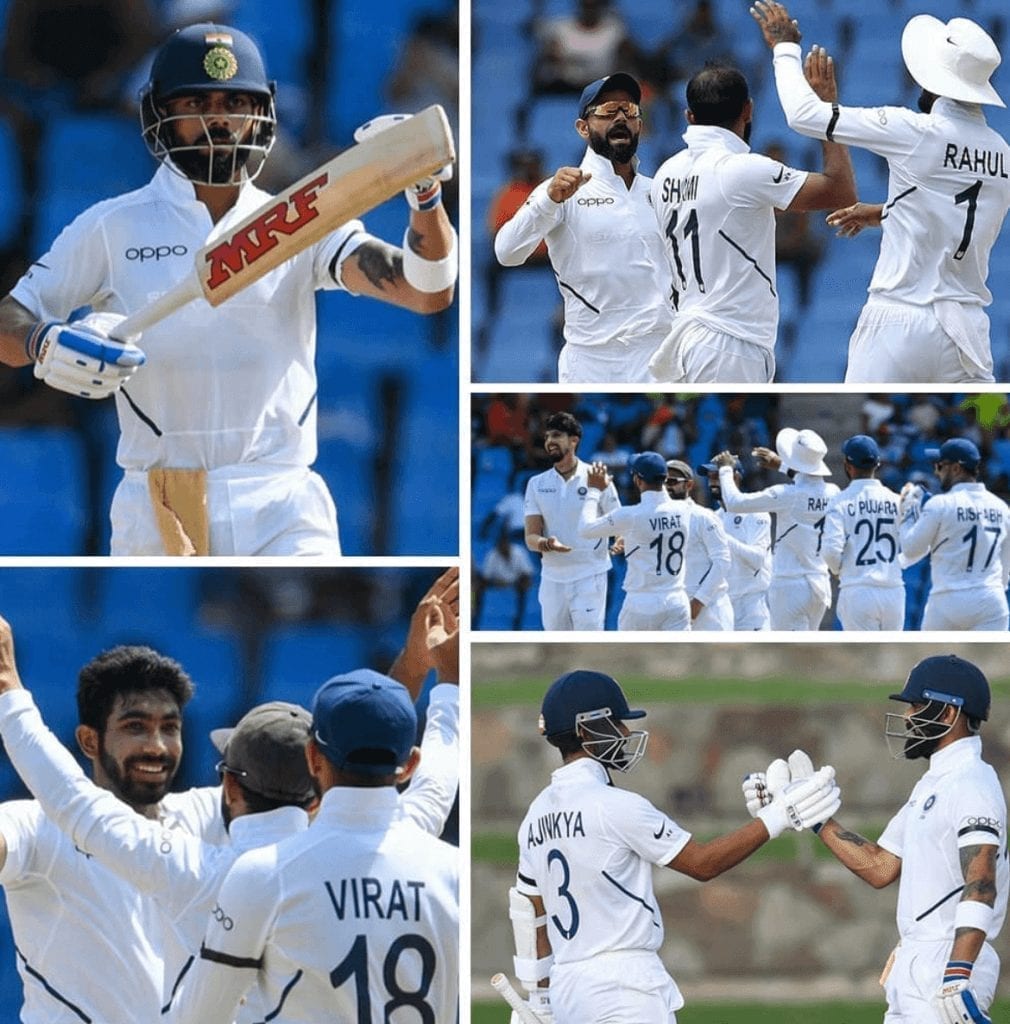 Virat Kohli is one of the most popular Indian stars on Instagram with over 40 million followers. This cricket sensation is said to be the best batsman in the world but that's not his only claim to fame.
He's married to a leading Bollywood actress and often posts romantic photos with her. His shirtless selfies have broken the internet on many occasions as he's known for his amazing body.
He's the ambassador for a number of Indian companies and reportedly charges $120,000 per post making him one of the most expensive Insta stars.
#16 Conor McGregor for $125,000
The Irish hero known for throwing punches in the ring is a star on Instagram as well. His single post is said to be worth $125,000 and despite the huge price tag, companies are lining up to hire him.
McGregor might be aggressive in the ring but he's a family man as evident from his lovely family clicks. Other than this, he likes to post about MMA and also often comments on the latest happenings around the world. 
His posts generate millions of likes and he usually works with brands that he personally uses or believes in.
#15 Luis Suárez for $150,000
This cute footballer is among the most liked Instagram personalities. Most of his posts are in a foreign language, yet he has fans all around the world. This is why companies are willing to pay him $150,000 per post.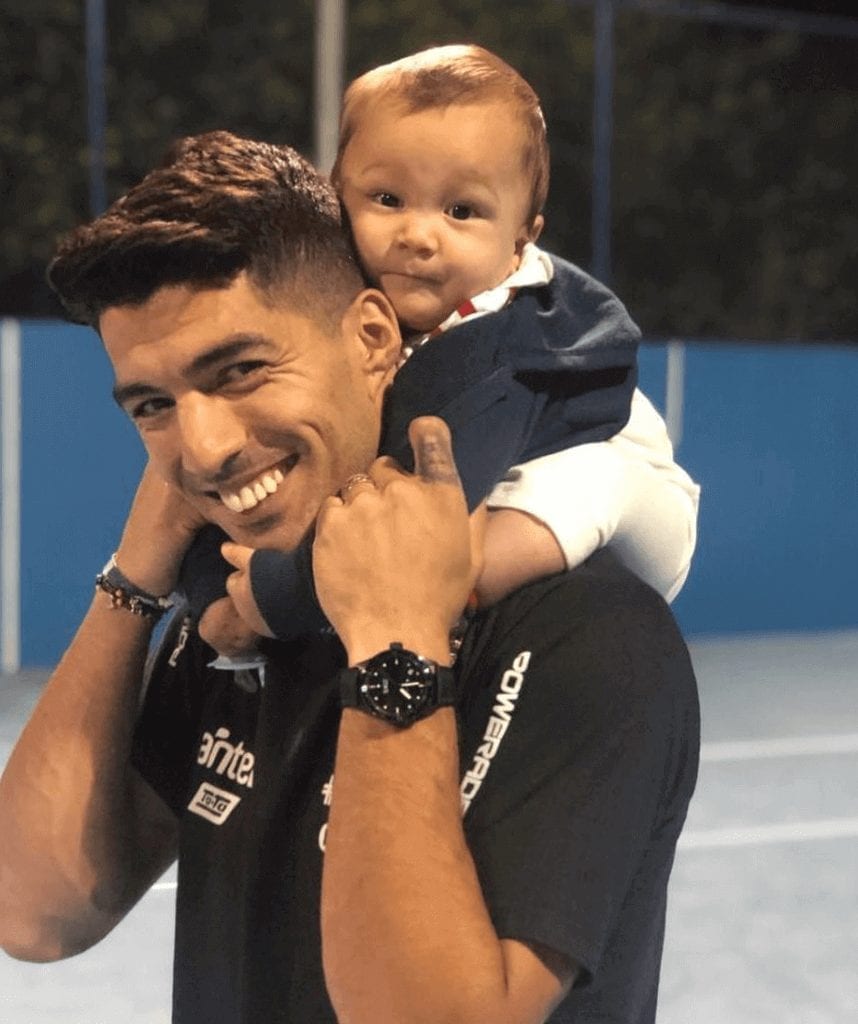 This Uruguay-born star got fame when he joined one of the most loved football clubs, Barcelona. Other than this, he has also represented his national team in competitions and is the most followed Uruguayan in the world.
He has over 32 million followers who regularly comment on his Instagram handle. However, he's not the most active user and rarely posts stories.
#14 Zlatan Ibrahimović for $175,000
As evident, sports stars are quite popular on Insta. This is because sports are loved all around the world, hence they are able to generate a huge number of followers. 
Zlatan is among the most liked players of today's time. This 6'4″ legend refers to himself as a lion and is known for his amazing performance on the field. His Insta bio reads: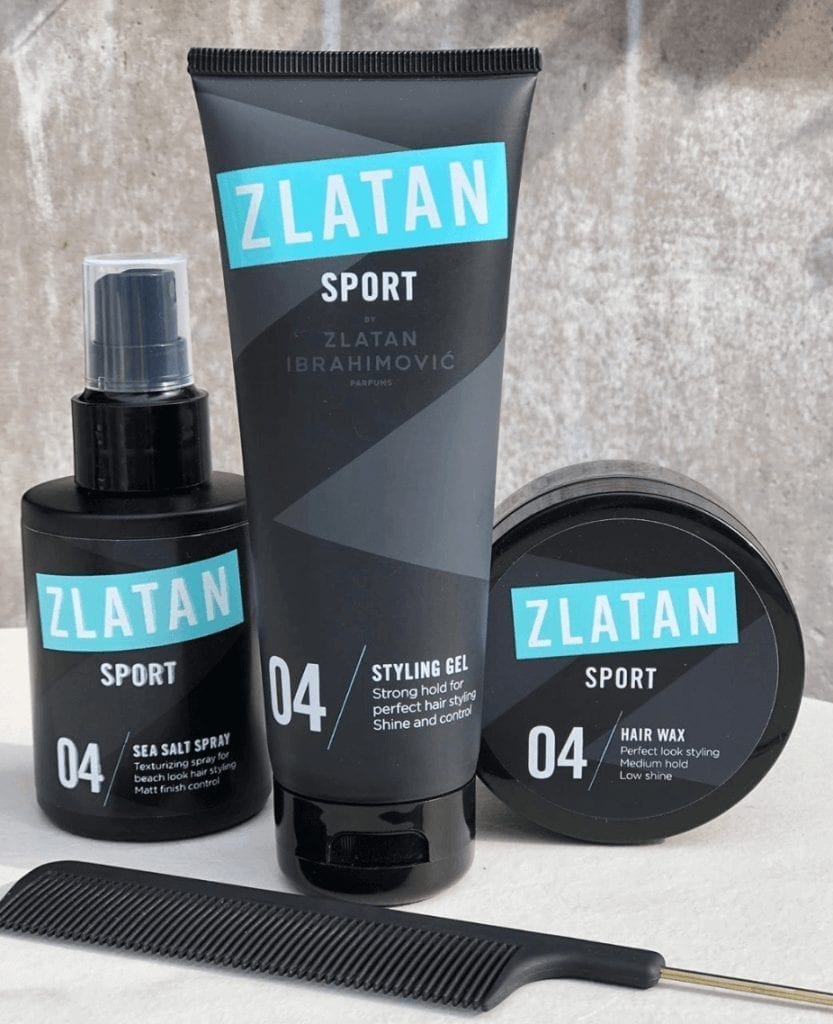 "Lions don't compare themselves to humans"
He's got his own line of products, including hair styling goods, which he heavily promotes on his Instagram which has over 38 million followers.
#13 Gareth Bale for $185,000
This Real Madrid star is undoubtedly one of their most popular attractions. He immediately caught attention when he joined the club due to his young age and was the second youngest player to have joined the Southampton club.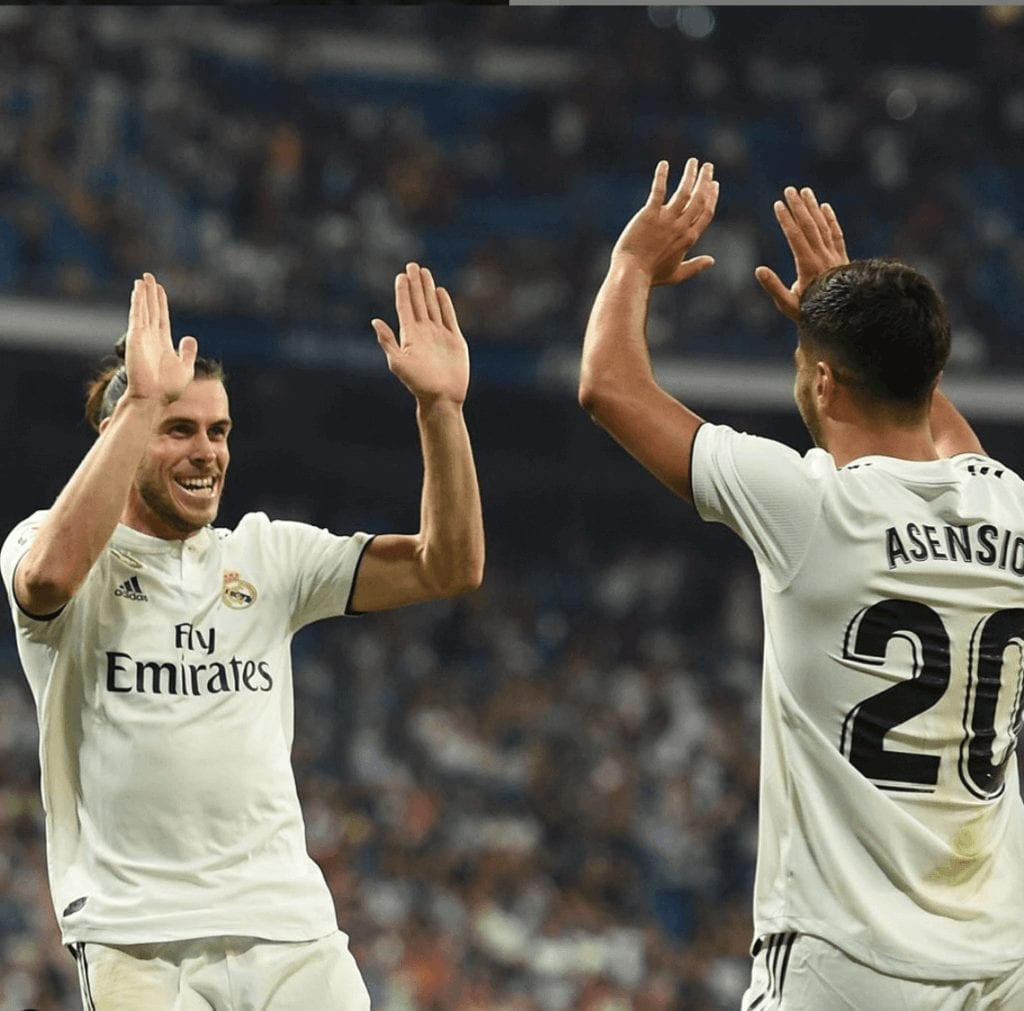 This winger has played for the Wales national team and has some major hits under his belt.
He's got over 41 million followers who love him not only for his amazing performance on the field but also for his model-like appearance which has helped him win several big modeling contracts in the country.
#12 David Beckham for $300,000
There are few men who got the kind of swag David Beckham has. With over 58 million followers, he is among the most popular men in the UK.
This former footballer retired in 2013 but that hasn't affected his popularity in any way.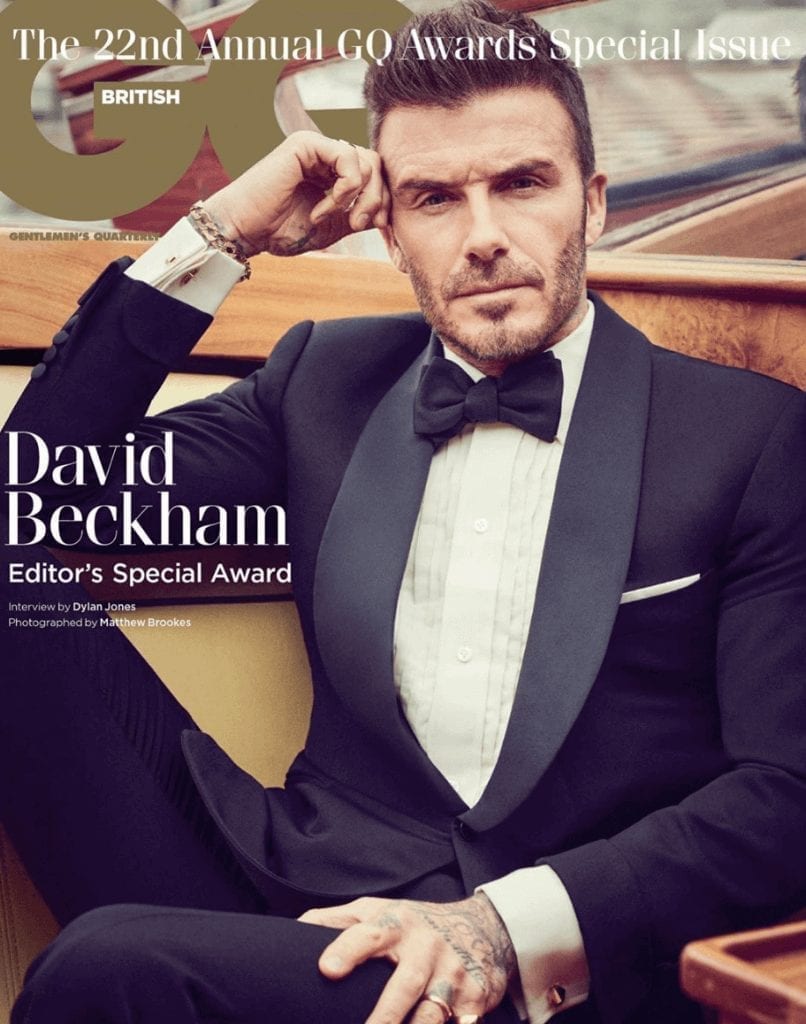 His Instagram profile is full of his photos where he's well-dressed and often posing. Known as one of the most dapper and well-dressed men in the world, Beckham is internationally acclaimed for his work.
He charges about $300,000 per posts and is quite active on the platform.
#11 Khloé Kardashian for $480,000
Khloe is the first Kardashian on the list but expect a few more to follow. The youngest Kardashian sibling has over 98 million followers. 
She is rumored to charge $480,000 per post which makes her one of the most popular and richest Kardashians. You will see her endorse a variety of products including her own clothing line.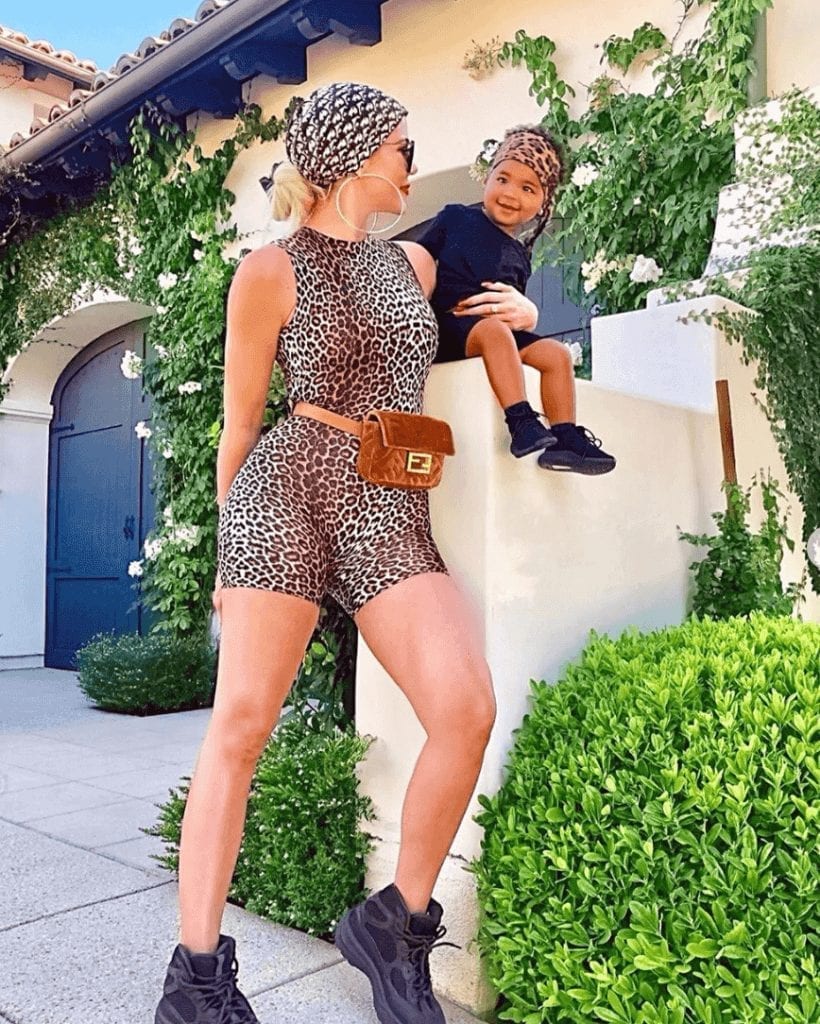 Her Instagram will give you insights into her life as she regularly posts about her work and family. Photos of True, her baby girl, appear to be most popular among her followers and always receive a record number of likes and shares.
#10 Kendall Jenner for $500,000
Kendall Jenner is among the richest women in the world and a lot of her fortune comes from Instagram as she's rumored to charge up to $500,000 per post.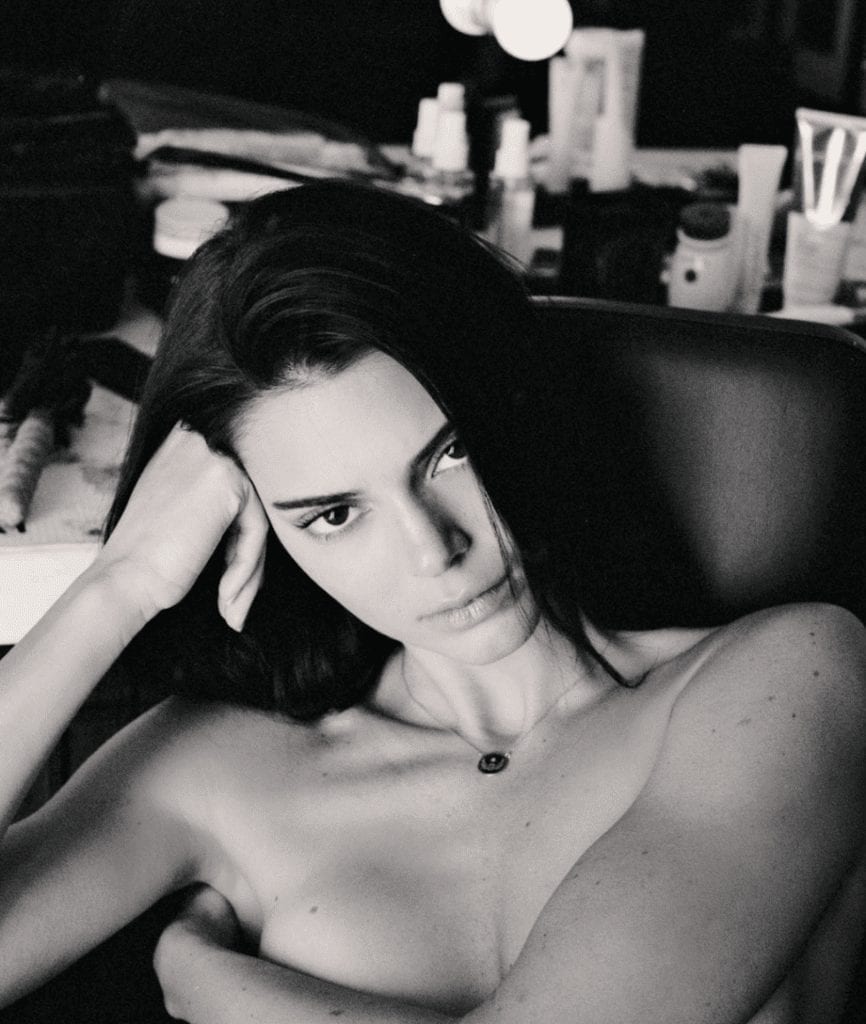 Companies are willing to pay thousands to reach her 115 million followers who appear to be quite in love with the star. Kendall is no more under the shadow of her family and has carved a niche of her own.
She was the highest paid model in 2017 and was even ranked 1st by Forbes. At just 23, she is the most popular models out there.
#9 Lionel Messi for $500,000
Some people argue that Messi is the greatest and most popular footballer alive. If you doubt then have a look at the kind of love his 129 million followers shower him with. 
He is one of the highest paid footballers and earns a big amount of money through Instagram as well.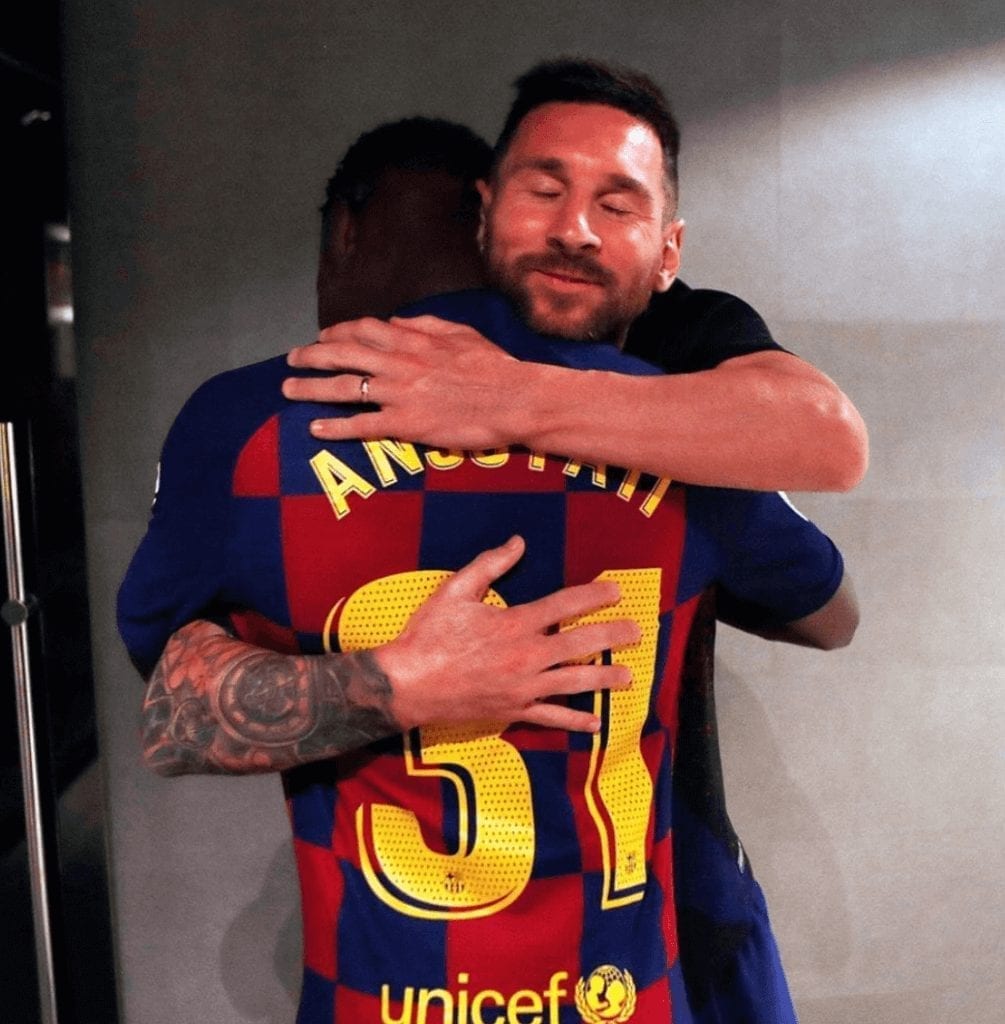 In addition to football, he is also known for his charming looks and charity work. 
His Insta is quite active and he also even goes live but most of his posts are in Spanish. Also, apparently his account is handled by his team.
#8 Neymar da Silva Santos Júnior for $600,000
Another footballer on the list, Neymar da Silva Santos Júnior is easily one of the most well-recognized figures in football. He has over 125 million followers who enjoy his posts related to football, health, food, and whatnot.
Known mainly by his first name, Neymar is one of the most highly ranked players with an envious record.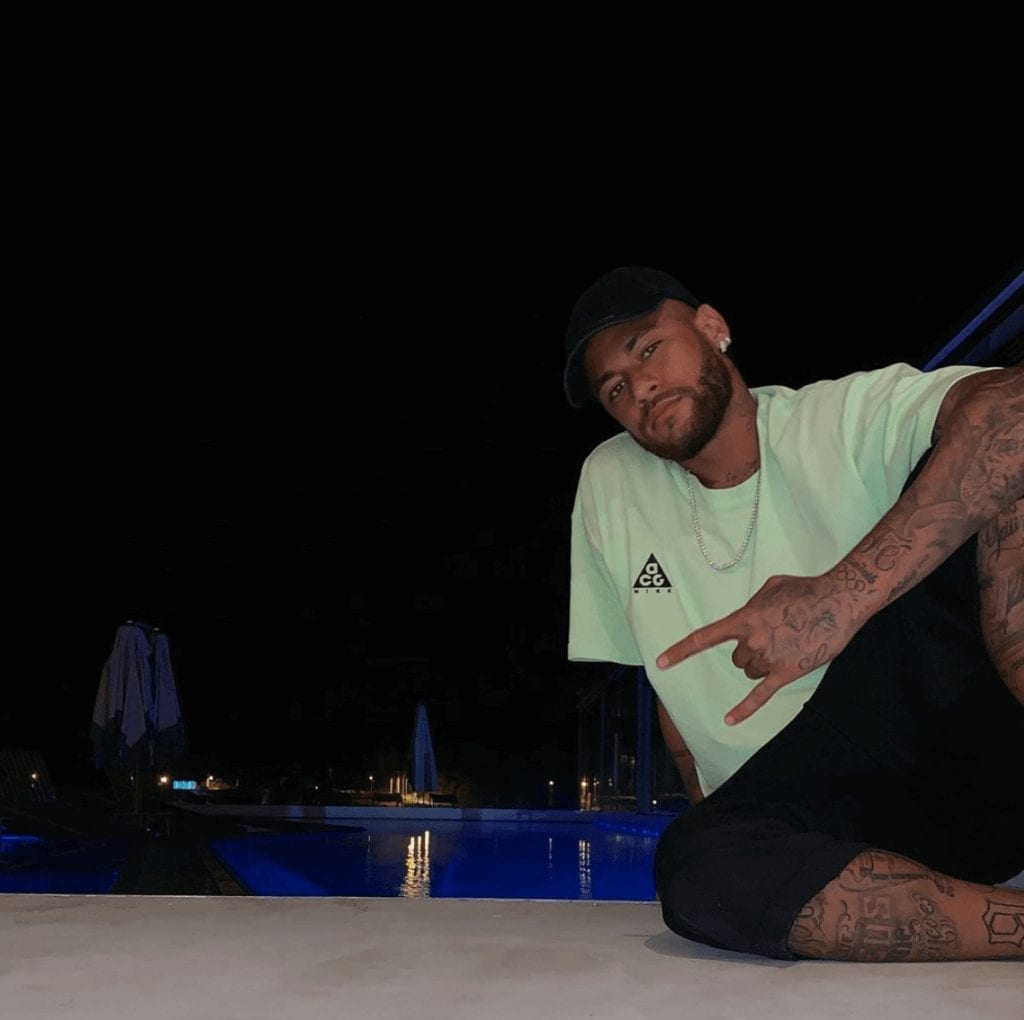 This Brazilian star was ranked as one of the most influential people in the world by Time and has played for the Brazil national team and is popular for his ability to play with both feet.
#7 Justin Bieber for $630,000
Justin Bieber is a polarizing figure but he's clearly loved by his 118 million followers who actively comment under his posts. The man is rumored to charge about $630,000 per post and most of his sponsored posts are subtle.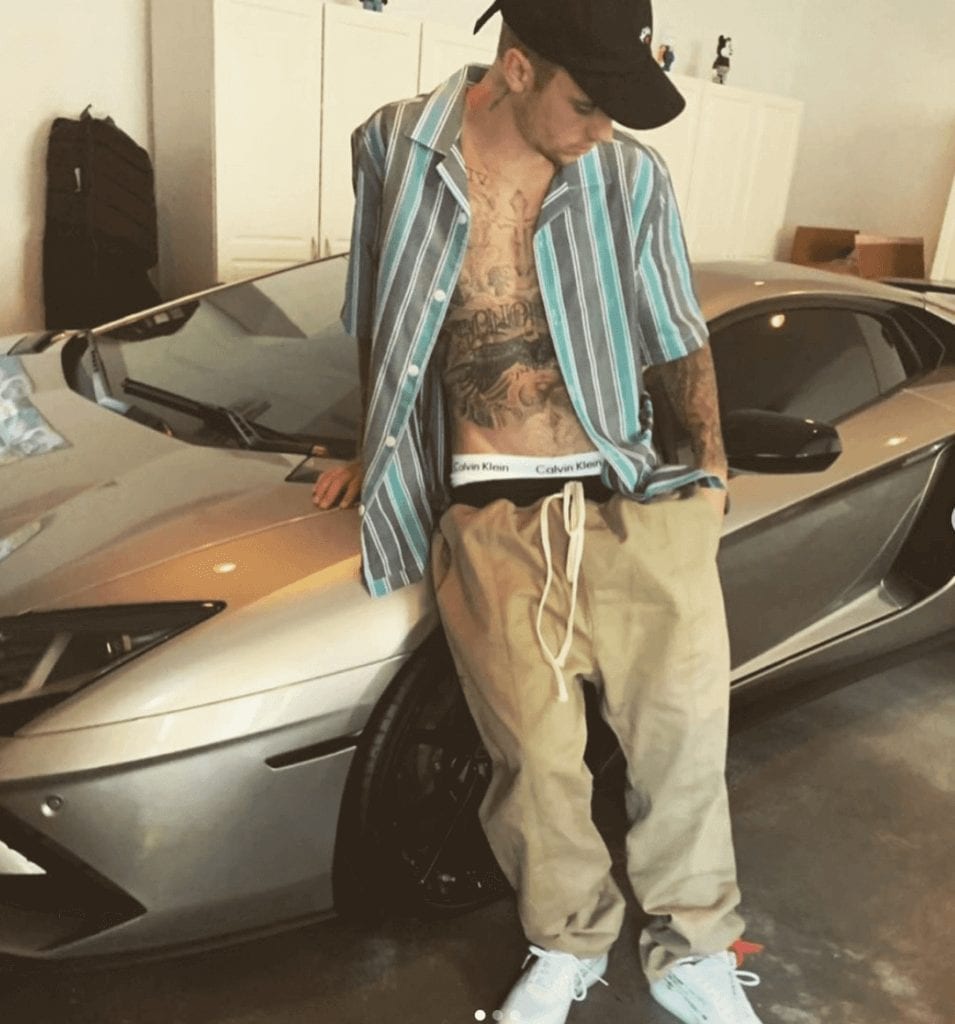 The singer who shot to fame with his single Baby has a very unique Instagram handle where he likes to share random pictures. 
In addition to his songs, he is known for his tattoos, hairstyle, and brash attitude. The man also uses Instagram to get in touch with his fans and often comes with honest posts including posts about his personal life.
#6 Dwayne Johnson for $650,000
Dwayne Johnson, more popularly known as The Rock, is a legend for all the right reasons. The man who shot to fame as a wrestler changed gears over a decade ago and found immense fame by starring in some blockbusters.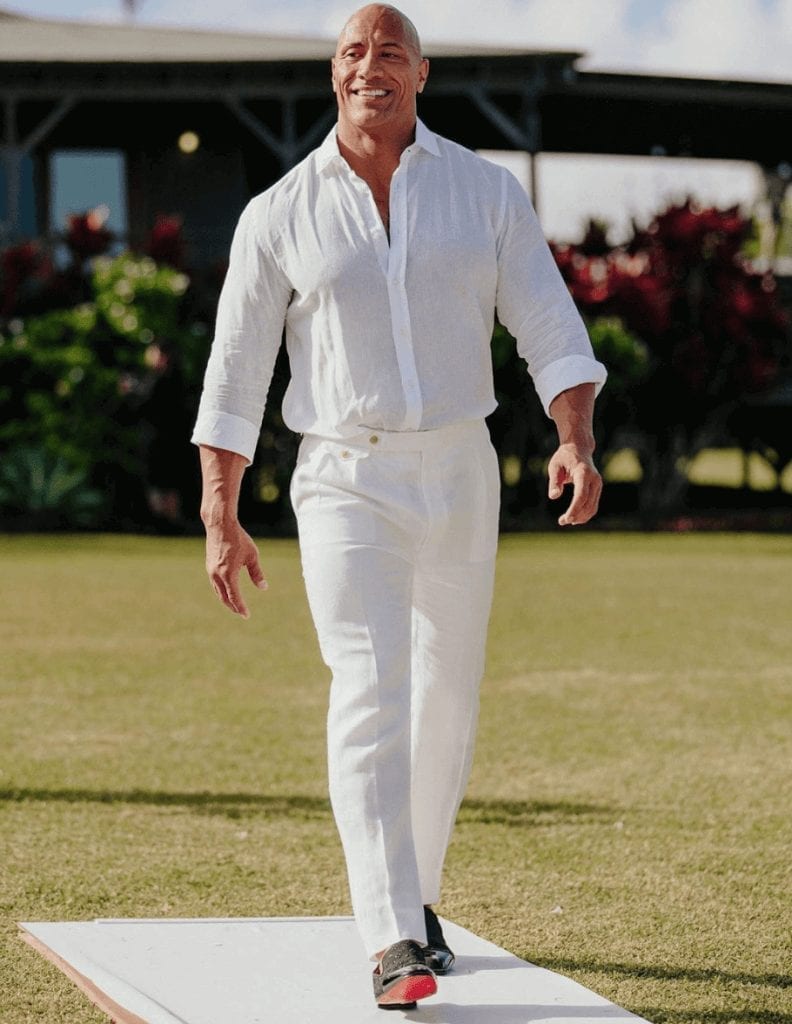 He is known for his incredible sense of humor and his ability to make fun of himself. He has fans all around the world who love him for his huge frame and incredible talent. 
He's got over 156 million followers on Instagram who enjoy his posts related to food, gym, travel, movies, wrestling, and everything in between.
#5 Beyoncé Knowles-Carter for $700,000
Queen Bee makes it to top 5 with over 132 million followers. She charges $700,000 per post and is quite active on the platform.
Beyonce has a unique aura around her and for all the right reasons. She often uses her Instagram handle to break news regarding her new albums and personal life. 
Plus, you will also find a bunch of sponsored posts on the handle. However, such posts are far and few as our queen is quite selective about who she decides to promote.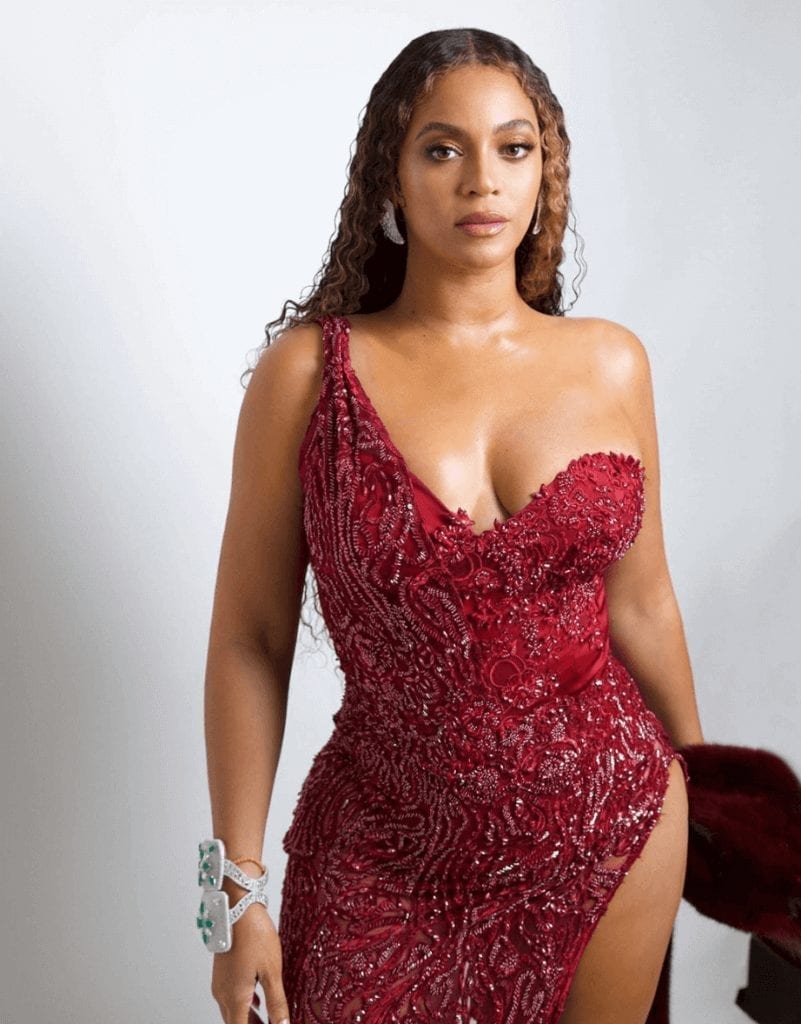 Also, interestingly, she follows no one. What's royalty if not this?
#4 Kim Kardashian West for $730,000
If you do not know Kim Kardashian then you must have been living under a rock. The world's most popular Kardashian has over 147 million followers, which is nearly half of the US population.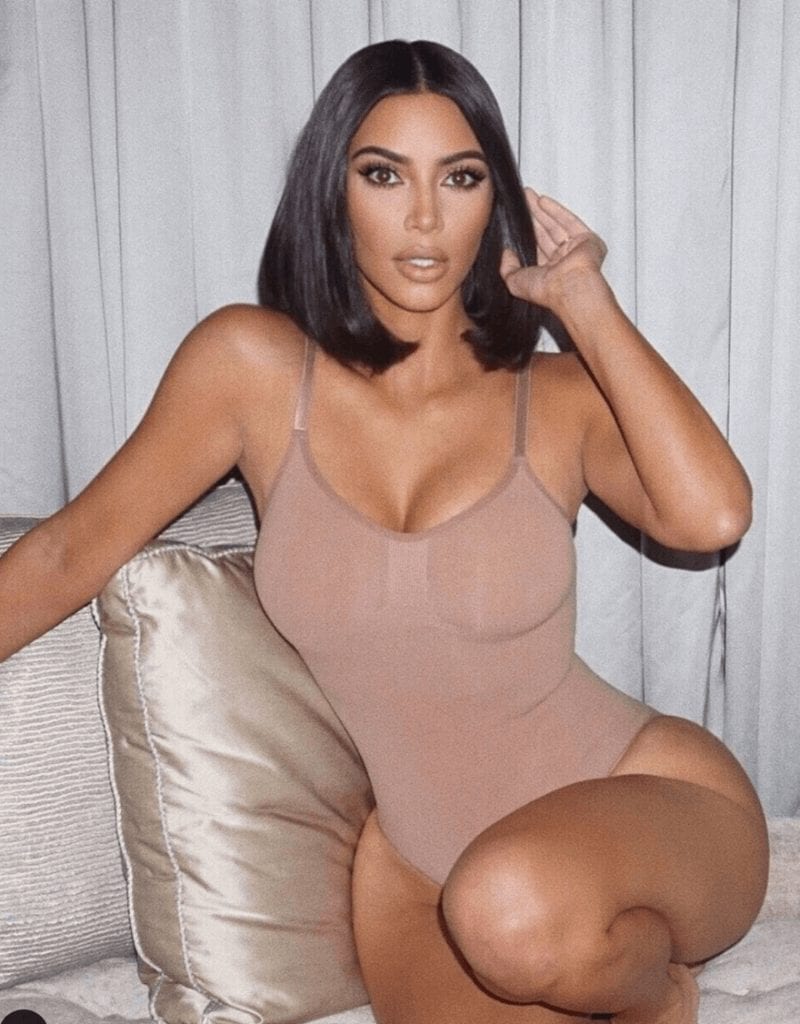 While we might not be sure about Kim's career but there's no denying the fact that she is an Instagram star. Her Instagram is quite colorful, full of her modeling photos, behind the scenes videos, and family clicks.
She also works with a number of brands and loves to share fashion and beauty tips with her followers who appear to be eager to consume her content.
#3 Cristiano Ronaldo for $750,000
There are few things as popular as Ronaldo's hairstyle and kicks. The man with the golden heart has over 182 million Instagram followers, making him the most followed person on Instagram.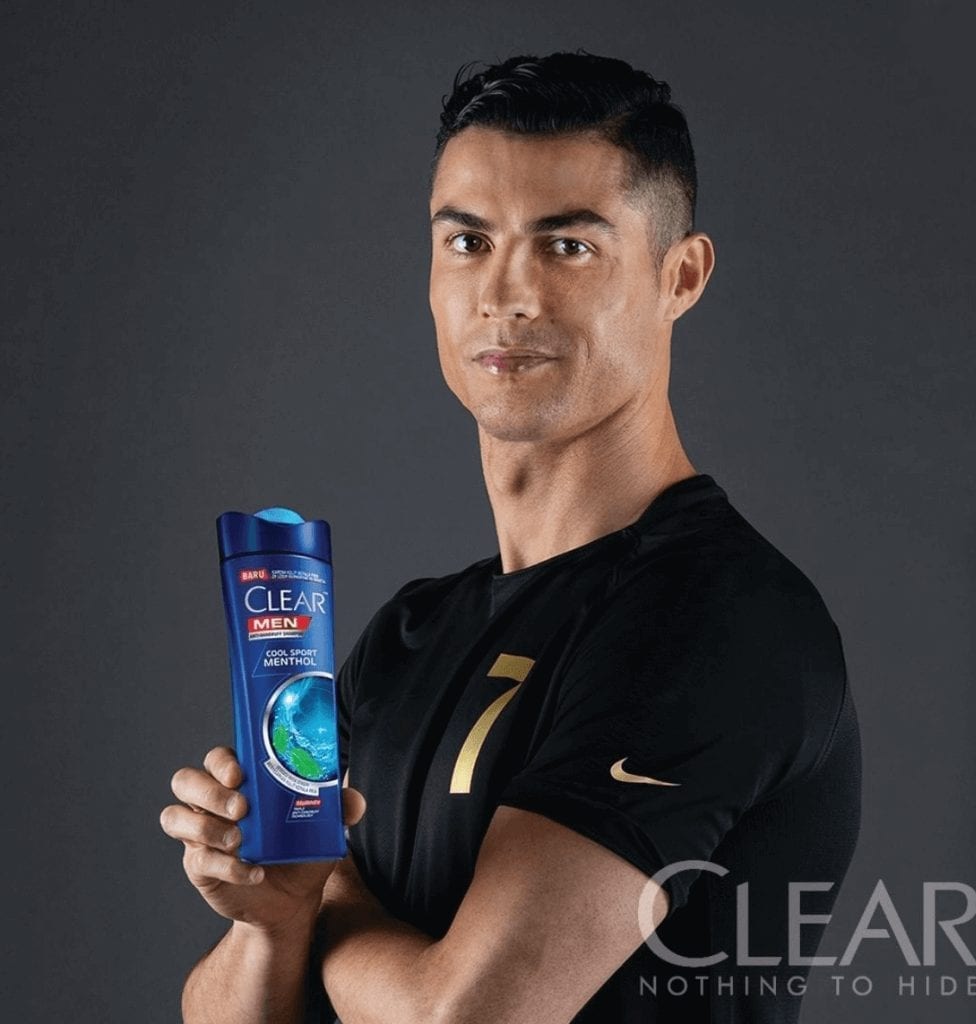 He works with a number of brands who are willing to pay him up to $750,000 per post. Fans also follow him for fitness content as he proudly flaunts his six pack abs. Moreover, he also gives 'em insights through stories.
His commercials have aired all around the world making him one of the most recognized faces in the world.
#3 Selena Gomez for $800,000
According to reports, Selena Gomez makes about $800,000 per sponsored Insta post on Insta.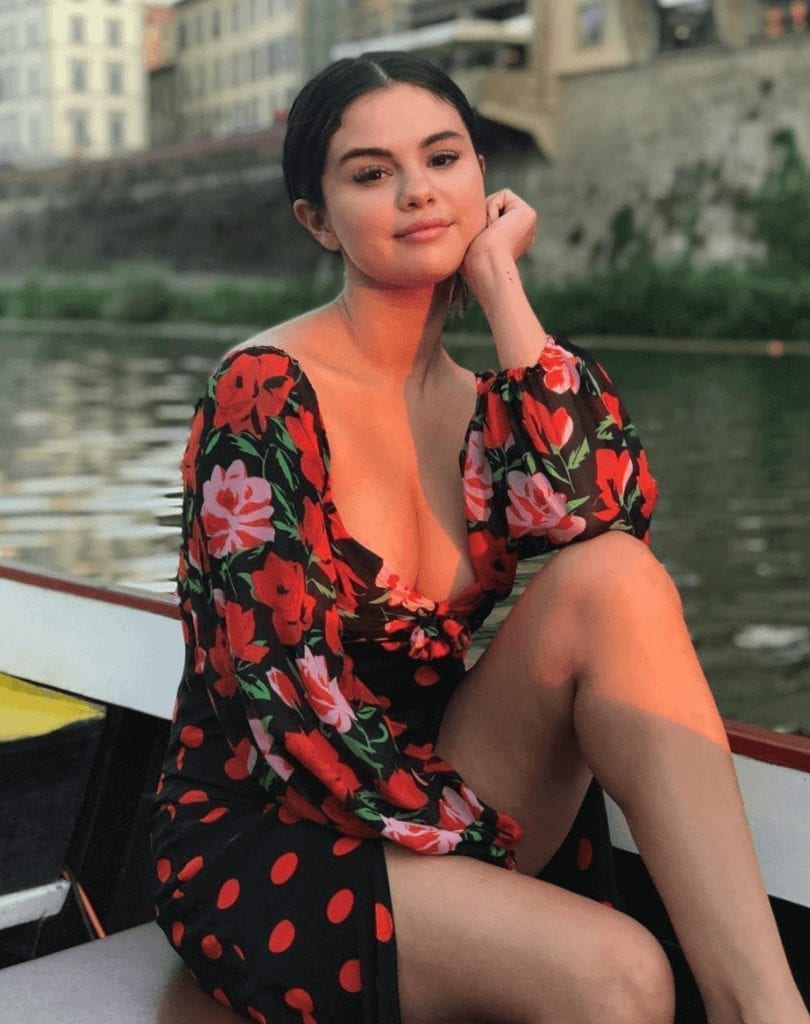 She is one of the most loved celebs today and is very famous among Generation Z. This UNICEF ambassador started very young and has dabbled with different fields including singing and acting.
It will not be wrong to state that she is a sensation today and companies are lining up to get a piece of her and reach her 158 million followers. 
Many argue that Selena is popular due to her relationships but there's no denying that she has worked hard to reach success and is very talented.
#2 Ariana Grande for $900,000
Until a few months ago, Ariana was at the third spot but she recently overcame Selena Gomez by amassing more followers than her (163 million at the moment).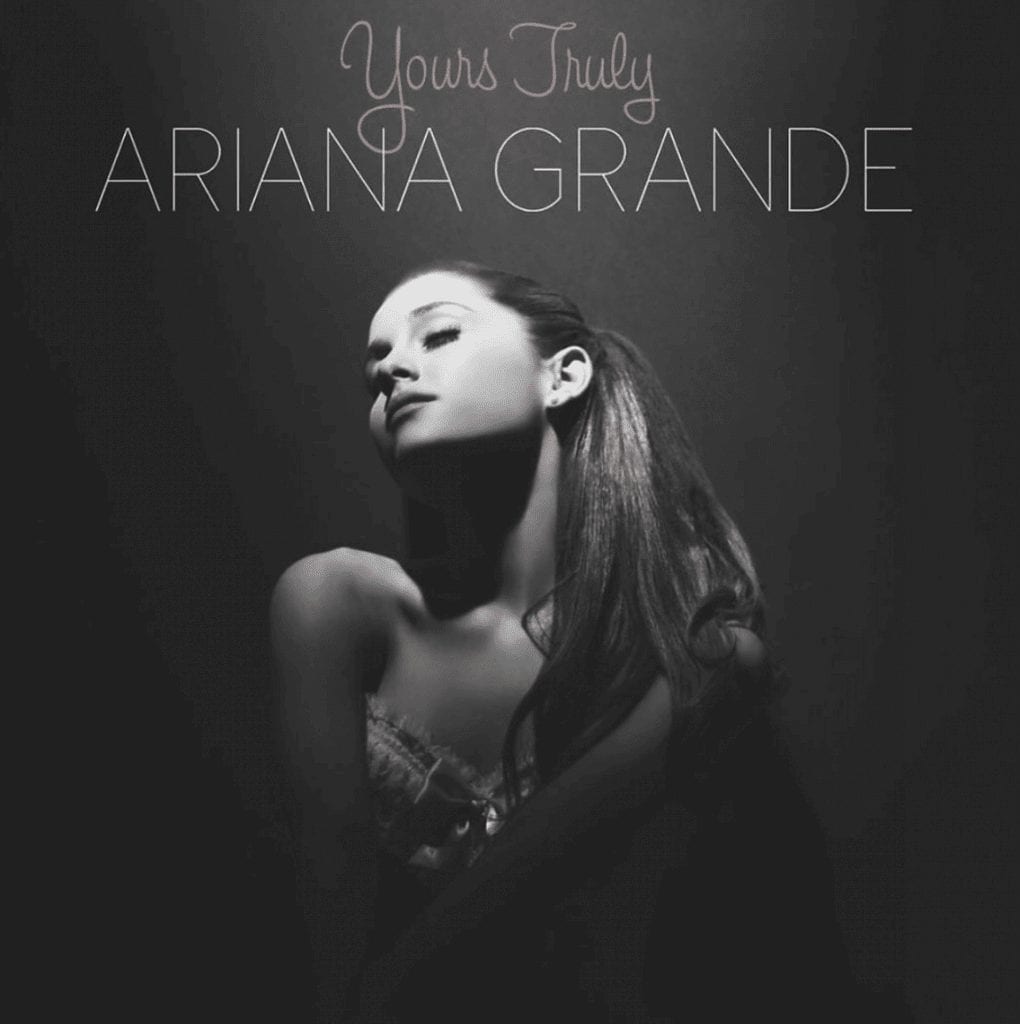 She is one of the most active celebs on Insta and also often uses the internet to send lovey dovey messages to colleagues. 
Her sponsored posts are about a variety of products including health and beauty brands.
Still, her popularity is unmatched and companies are willing to pay close to $1,000,000 to reach her followers who are among the most loyal followers out there.
#1 Kylie Jenner for $1,000,000+
She might not have the most number of Insta followers but she is the most expensive star on Insta and is rumored to charge $1,000,000 for every sponsored post.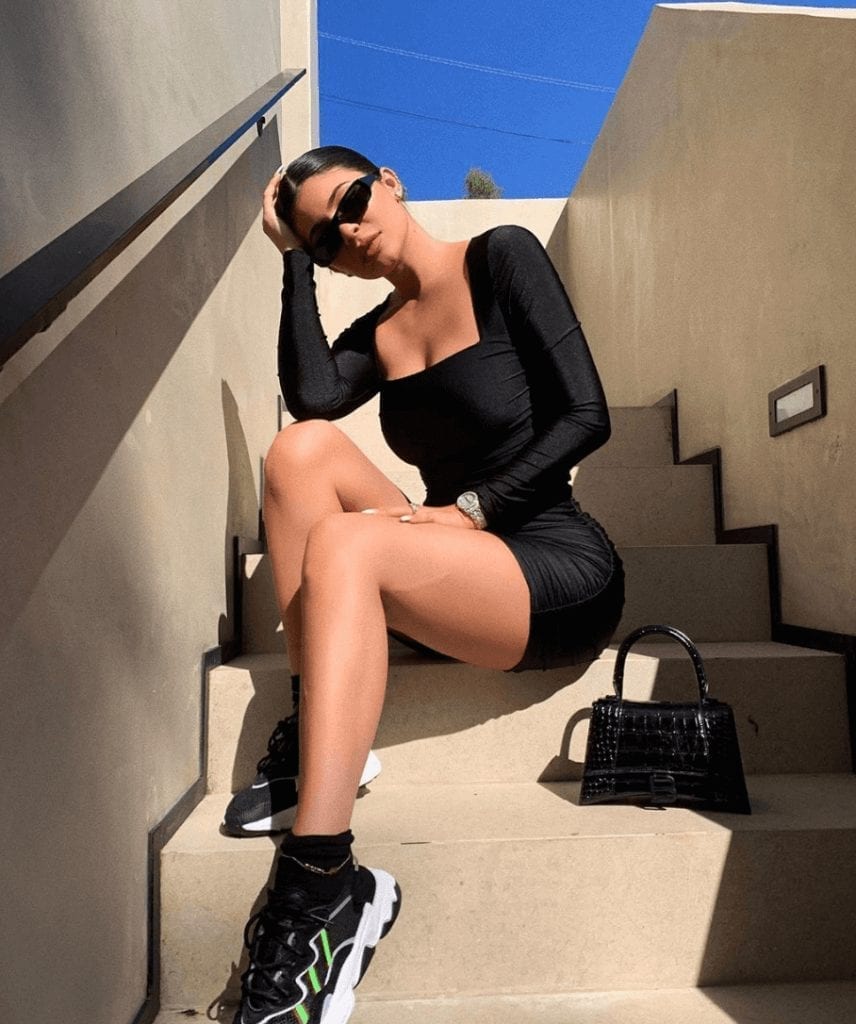 Companies are willing to pay her so much since her followers are very loyal and have great influence over them.
Her first major break came through Keeping Up With The Kardashians but the star has outgrown her reality show self and is among the most highly paid models today. In fact, she is also the world's youngest billionaire and hit the benchmark at the age of 21.