40 of the Most Ridiculous Photoshops by Different Brands
By daveswallet2019 January 31, 2021
---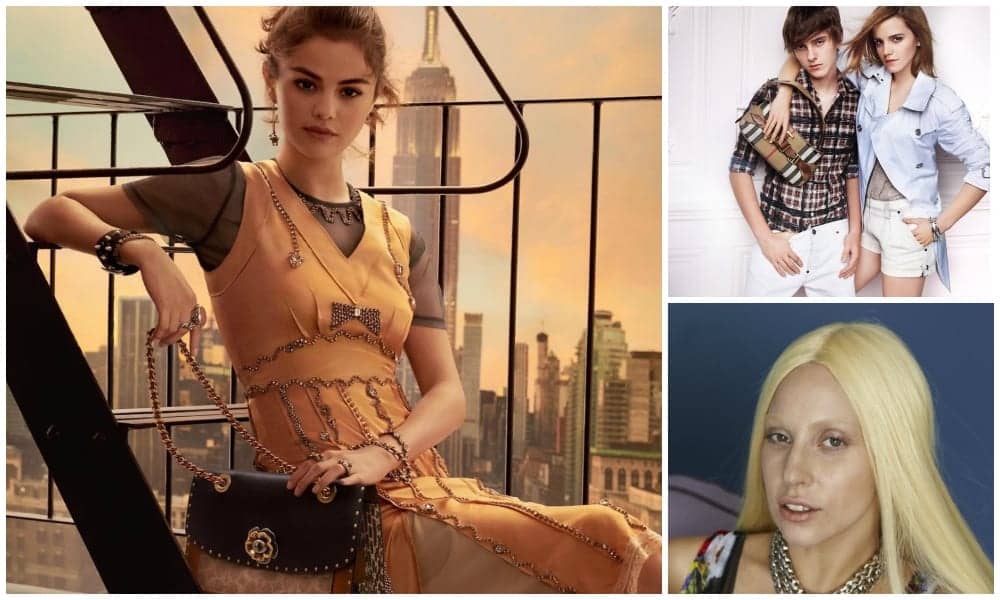 Companies understand that people are stimulated by what they see. People are more likely to buy their brand of clothing, bags or detergents if they saw how it affected them and how their lives are better off because of it. Add in a catchline so they'll have something to remember you by, and you're good to go.
But what can you do if your vision is offset by reality? No one has a pore-less skin, or the perfectly silhouetted body so we can rely on a little editing to help us get by. Pique our interest, and have us vie for perfection! That's why brands turn to Photoshop.
Take note, you can only sell a lie if it's based on a half-truth. Unfortunately, these brands are selling their items based on fiction. And the editing shows. If there's anything a consumer detests the most, it's having to bite in a half-inch patty when the billboard displays it as a delectable two! Below are some of the most ridiculous photoshop edits brands have advertised. It'll have your blood boiling.
Multitrusting Family
This is a cute pajama set. We would like to purchase four for the nuclear family and our extended cousins. It'd be Christmas every day in the household. Life would be perfect if dad would make some pancakes, while we eagerly wait at the breakfast table. We don't think we've ever seen a happier family that looked visually alike!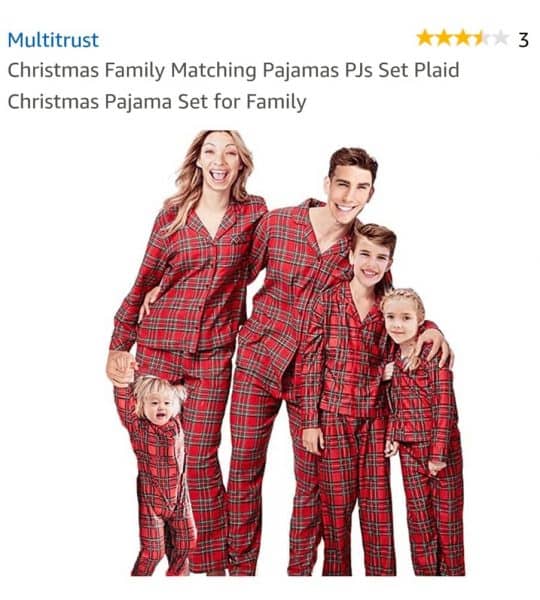 More like multifaking it. We're having Multitrust issues with their lineage and facial symmetry. So two kids kind of look like dad, but the mom and the youngest look like they're adopted. It makes for a good ad though. We're riveted by their faces (the PJs are so-so), but we're offset by the rating.
Urban Outfitters
We can't find any reason for Urban Outfitters to create this cover-up. She's nearly as thin as the wall, lithe, has the right angle, and even has the height to match the length of the robe. From the looks of it, Urban Outfitters either wanted her to appear like she was standing on her side or that she had an abducted left leg. Why cover up the right leg?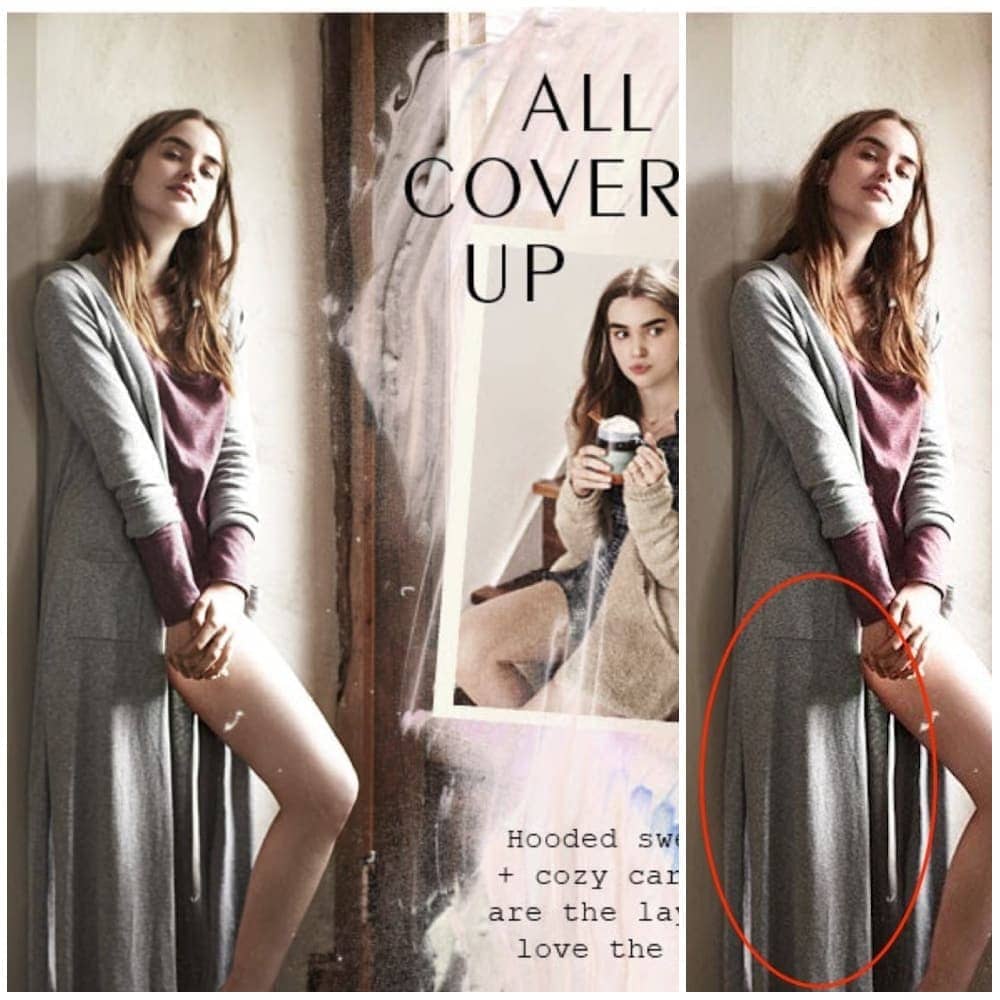 For sure, it's all covered up, or at the very least, digitally covered by the robe. She could have held the cloth and sashayed it so that there's an illusion of movement in a still picture. That or she could have held the sides of the robe to her waist. There could have been a lot of poses she could have been instructed to do, so why resort to much editing?
Air China
This is an airline company we would not want to book a ticket with. There are about a dozen airline companies providing travel to and from China. The woman seems too nonchalant for her own good and pleased at the scenic view just a few seconds before an imminent crash. How about the panic button? Where is it located? Where are the masks?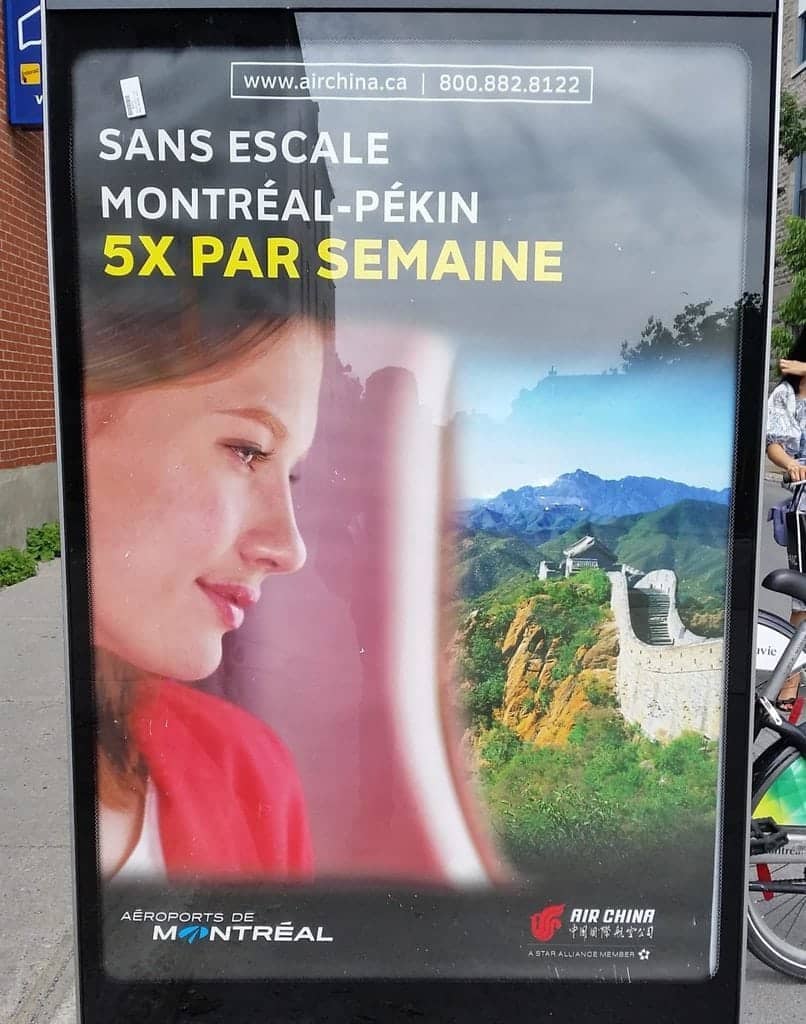 Sure, who wouldn't want to see The Great Wall of China, but who would want to see it at a hundred feet altitude? If there is anything airline companies should pride themselves on, it's safe transport, or realistic advertising. Neither can be found in this airline company.
Versace
Lady Gaga channels her inner Donatella in Versace's spring 2014 collection. Sure, she sports different hair colors, hairstyles, and even clothing but we can always identify her near or afar. It's just that this shoot has us scratching our heads. How can the Gaga that we're visually familiar with be so different in the magazine?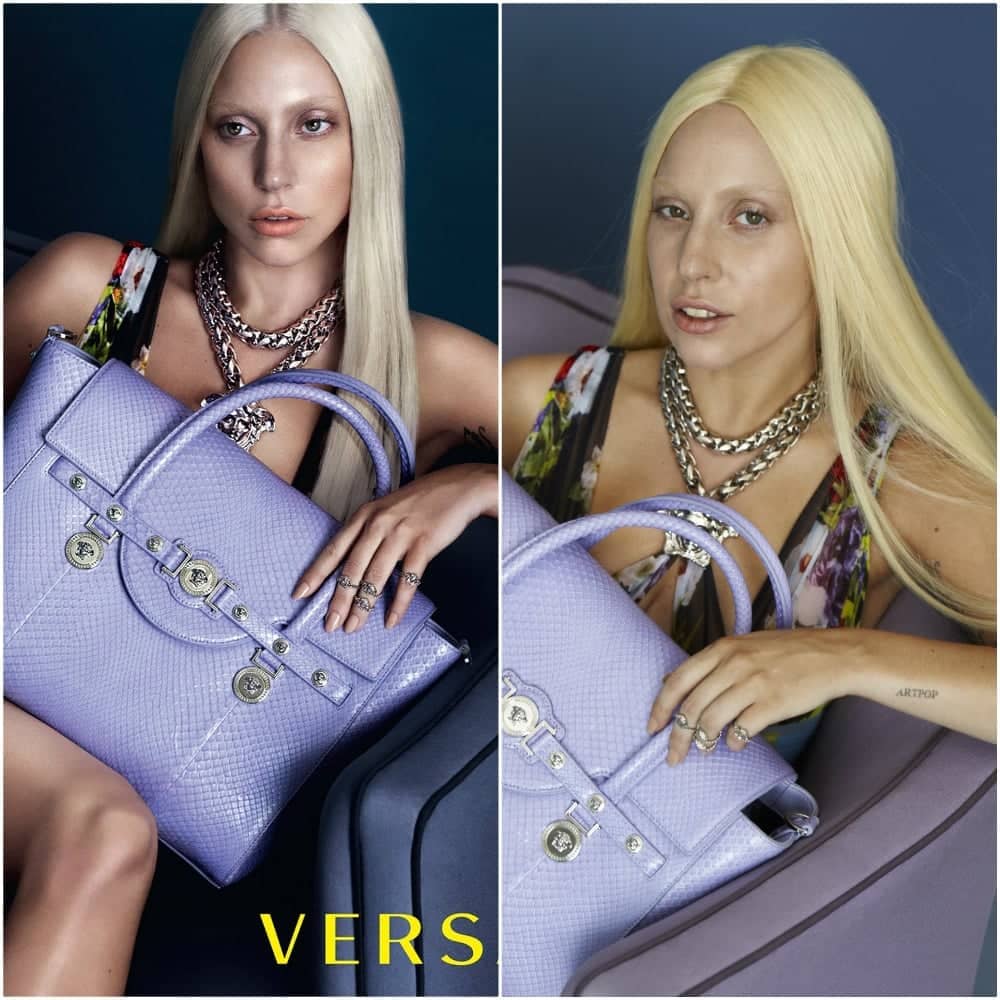 If you would look at the full picture of Lady Gaga on the right, you will even see she has bruises just below her knees. She's as mortal as they come. But on the right picture, it seems like she's always primed for a sheen spray and loads of foundation.
Burberry
Emma Watson gained worldwide acclaim as Hermoine Granger in the Harry Potter film franchise. We watched her blossom into a beautiful adult with all the grace and poise the Gryffindor student possesses. Offscreen, Emma Watson was chosen as Burberry's ambassador for its Spring / Summer 2010 Collection. Because of it, she gained even greater notoriety…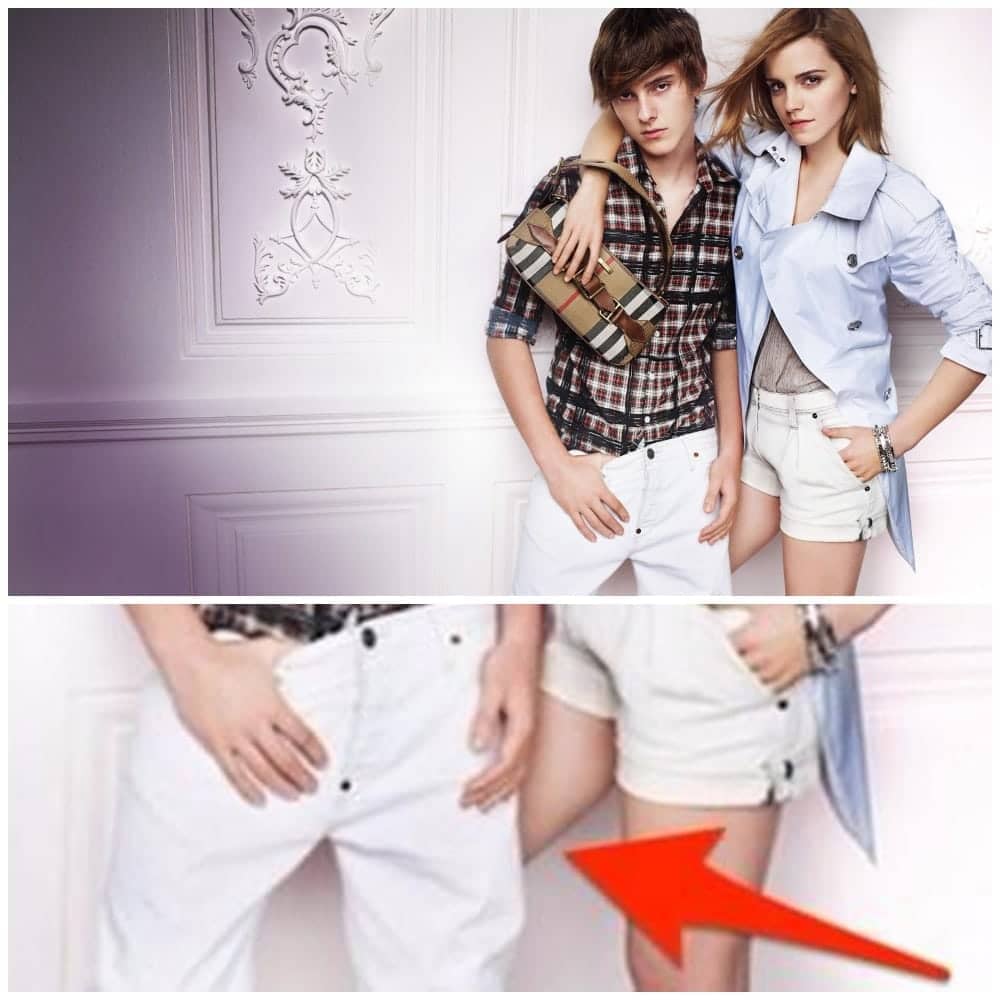 for a missing leg! Where'd it go? We had expected it to continue further down the picture, but it either seems like it was a botched photoshop edit, or someone had broken off her lower limb, mid-thigh. Just what did you think the actress had in mind when these pictures were published? Evanesco!
Microsoft
This advertisement has caused a stir within the market. People of all colors have come down (micro) hard on the company. Why would they edit out the face of a black man? What does that have to do with the software or the operating system? Do the Polish people have a problem with ethnic diversity?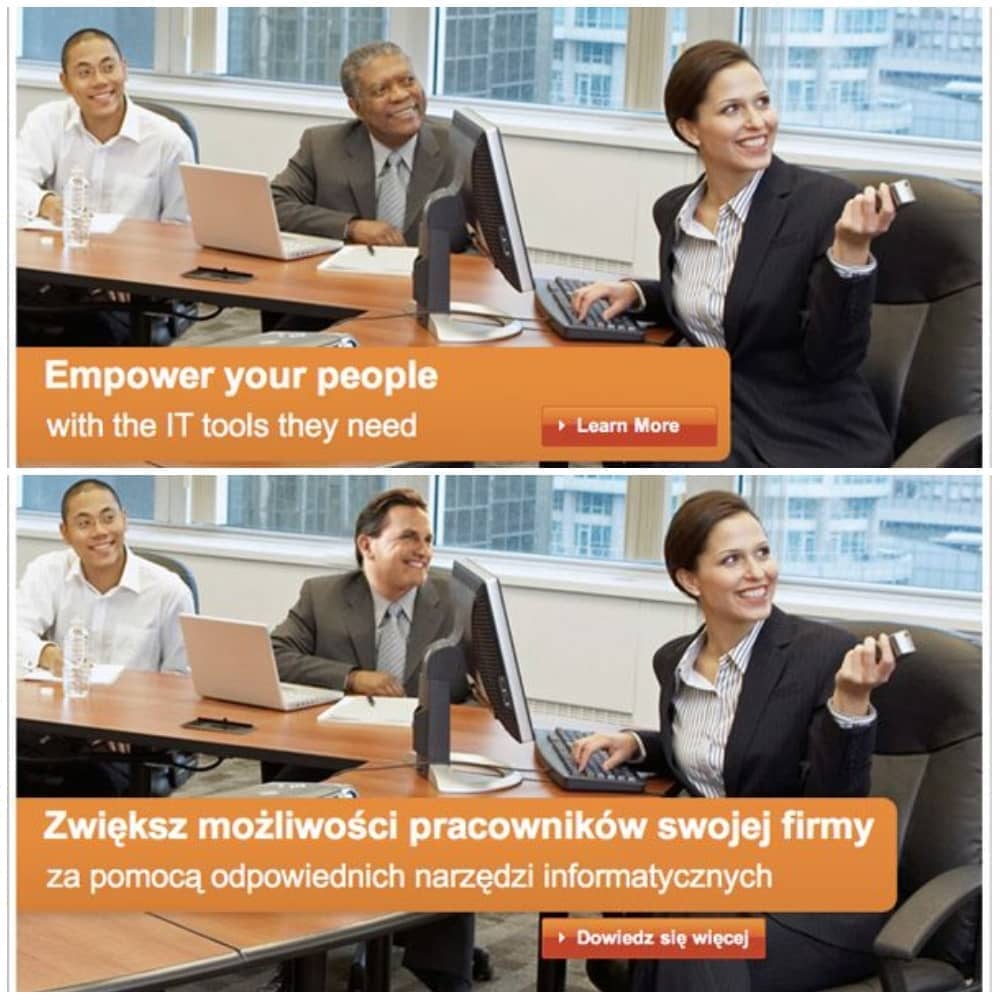 We think not, and neither does the public. Several people lambasted the company on the internet and they had since issued a statement saying " We apologize and have replaced the image with the original photograph." To be honest, they shouldn't have done so in the first place, or in the subsequent instances. Besides, wouldn't it work for their benefit, if they can impress upon different people the usability of their product?
Fallout
This post-nuclear role-playing game was created in the 90s. Gamers suggest that you play the first and second installments before the recent ones so that you'll be met by characters based on the books. One of whom is Vault Boy. Basking in the game's success, this company had thought of selling PJs for die-hard Fallout gamers.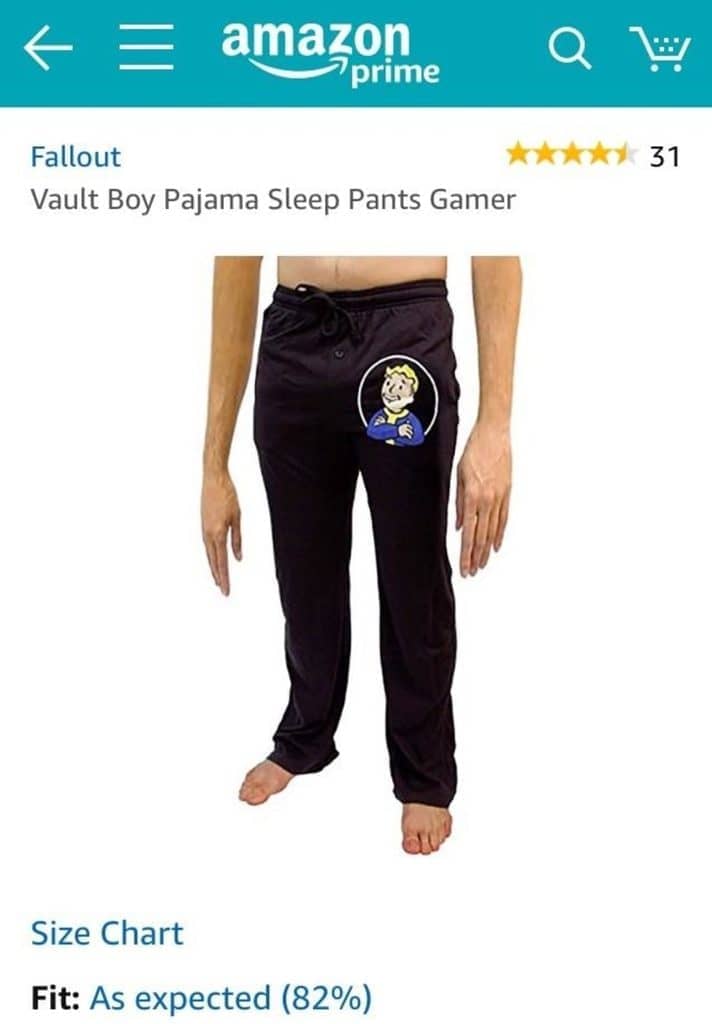 And it turns out that there's more than just a post-apocalyptic fallout but a falling out of the model's upper limbs. Say, aren't those arms and hands too long for a regular human? Is that an adverse consequence of over 12 hours of gaming?
Coach – ing Selena
Even in her late mid-twenties, there's a certain youthful look to Selena Gomez. Could it be because of her chubby cheeks and cute chin – uncharacteristic of the edgy, V-shaped faces actresses, musicians and models have when gracing the red carpet. So when Coach released this photo of Gomez, we couldn't believe that she and this girl are one and the same person.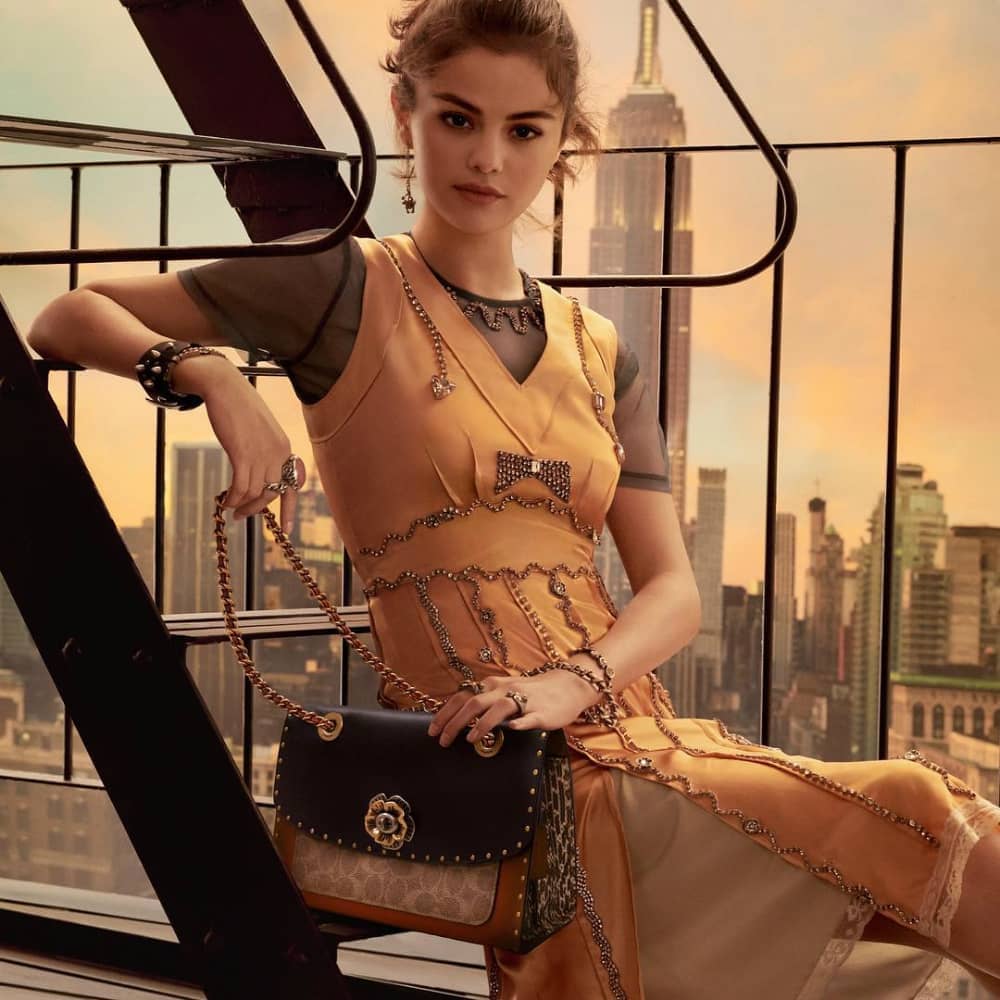 It looks like someone else had done the shoot. Why is her face so angular? The forehead and the eyes look like Selena's but midway through, her cheeks and jawline are dissimilar from the American singer's. She's a pretty girl alright, but this isn't the face that comes to mind when we think of Lose You to Love Me. We're definitely lost and we're not loving this edit.
White Clouds
What does your ideal house look like? How many bedrooms does it have and how many square feet? How big do you want your backyard to be? This catalog might feature your ideal house yet! But you might want a priest or minister to come over to do a ritual cleansing.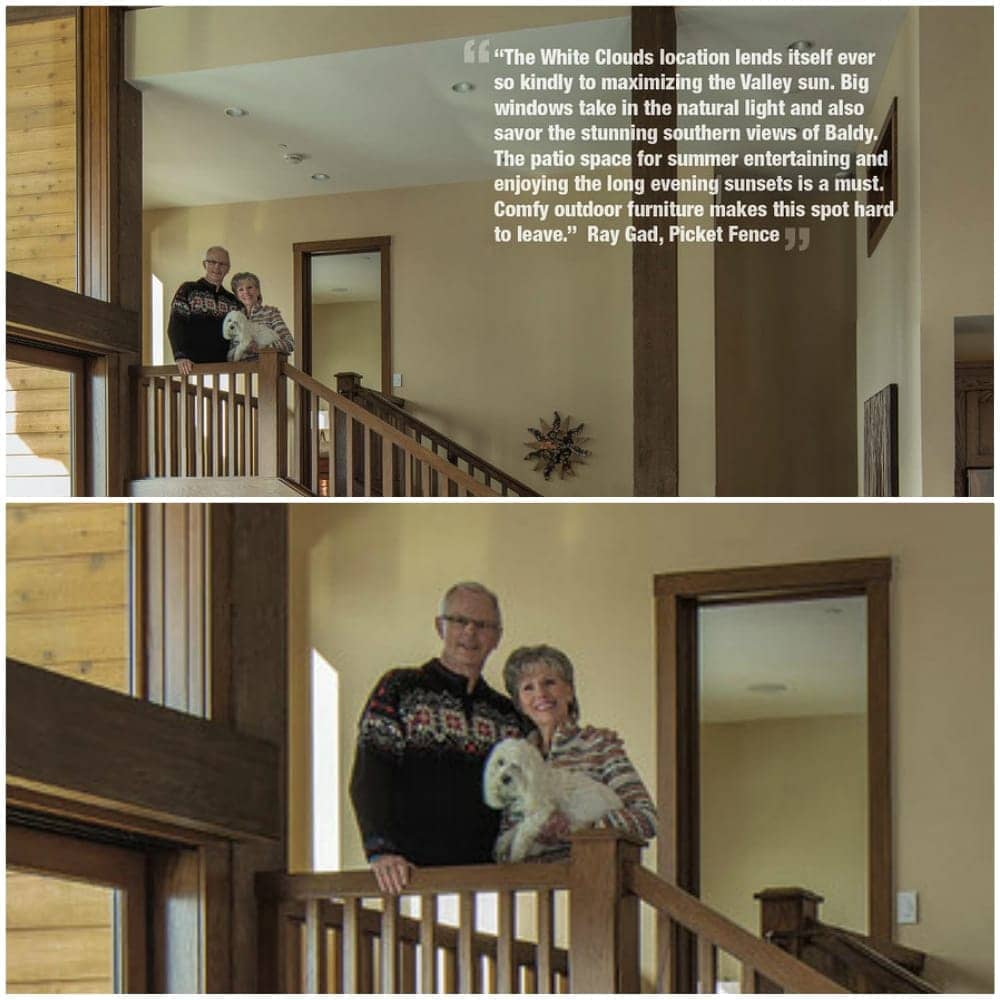 No wonder, the house and lot had been put up for sale. Imagine having to settle in a house with Ray Gad overseeing your most intimate moments – by the backyard, over the dinner table, or even in your bathroom. Did we mention the house comes with untimely midnight banging, creaky floors, and ghastly apparitions?
Pretty Little Liars
Oh, they're liars alright – especially the advertising team at Freeform. With the aesthetic appeal these women naturally have, and the chunks of make-up they have on, we find it hard to understand why they would even require "touch-ups". Besides what is it with that leg?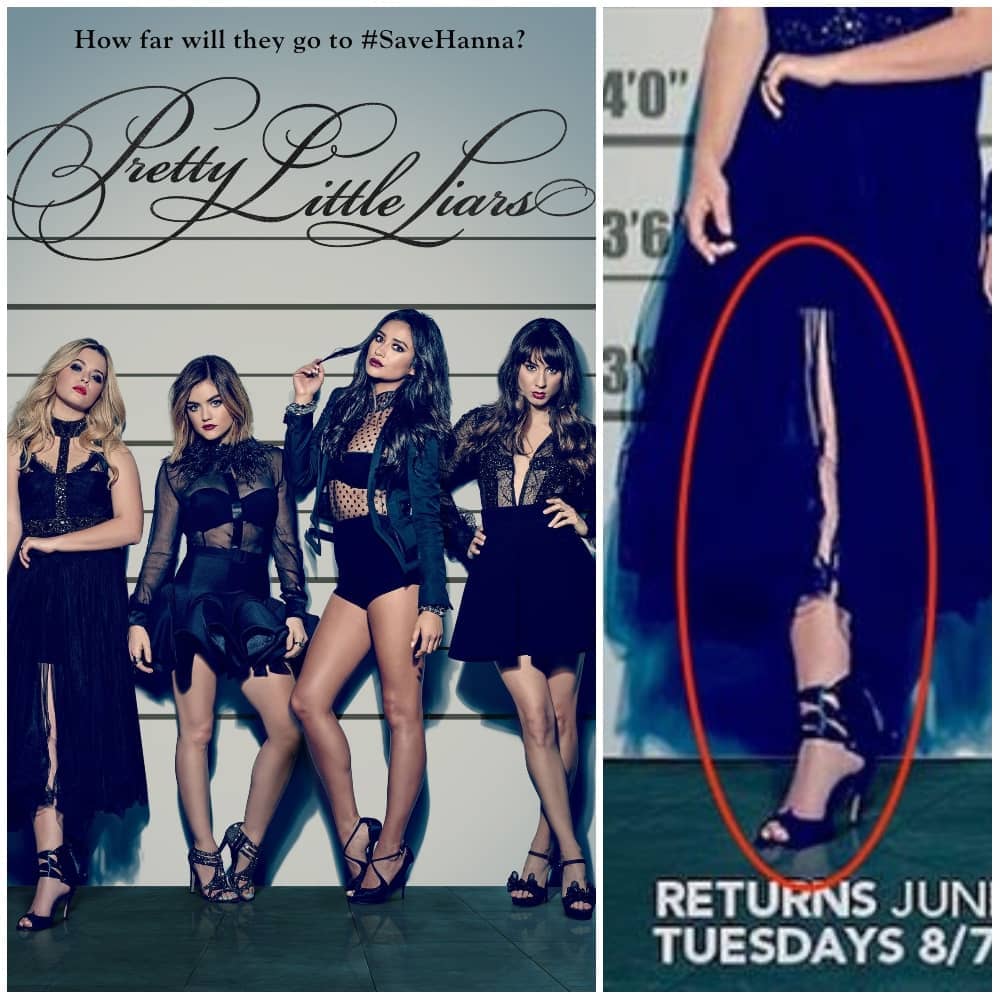 Four girls, and only seven legs? Did we miss count or is it a product of the layers of clothing Sasha Pieterse has on? Turns out it was the former. We had miscounted because the advertising team had been too fixated on creating the dark shadow cast on the board behind the actress. They had forgotten her other leg.
J Crew HQ
Not that the company has anything against this woman's body mass index. She features a preppy outfit and poses for the camera from the back and the front. The picture on the right starkly contrasts with the picture beside it when you perchance her lower limbs. Looks like someone took a bite.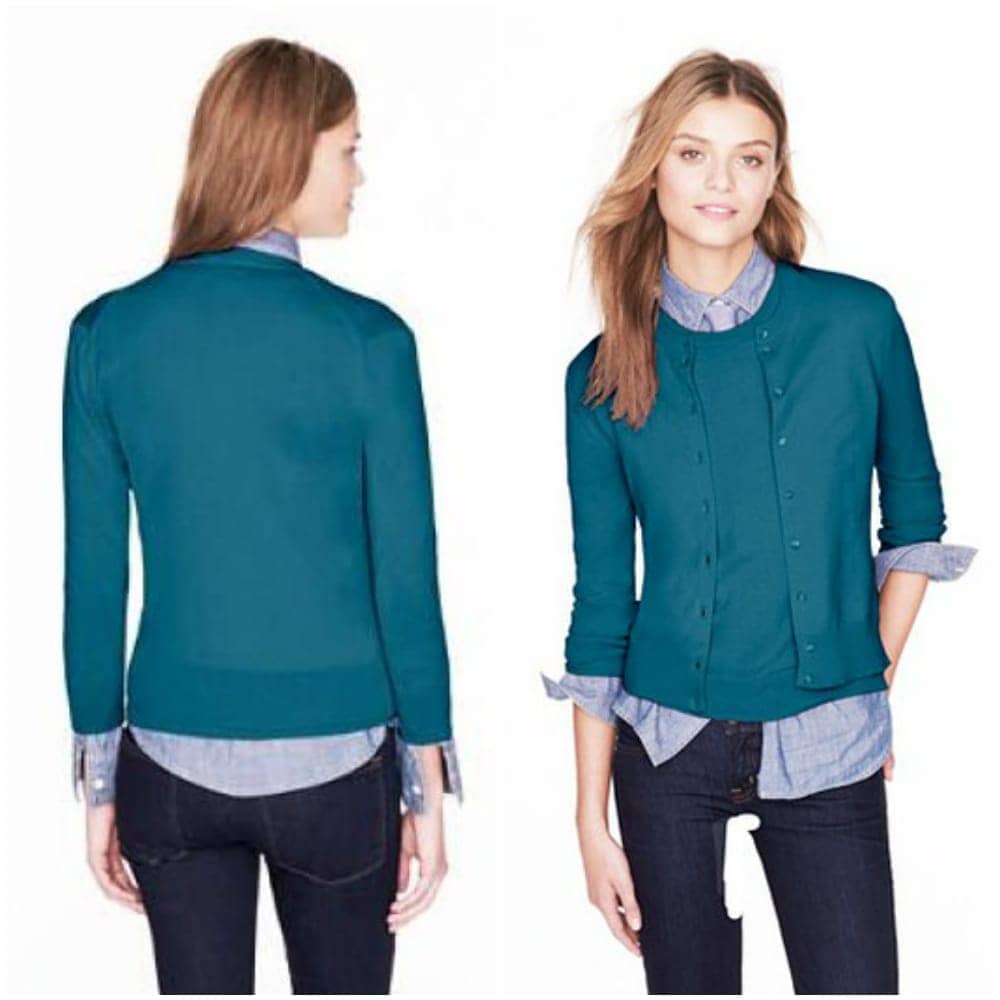 We're not sure if they had intended to minimize her thighs, and what that would achieve in the process? Or was there supposed to be some material attached to the front, which would explain why they had even bothered editing it? Either way, we would still order the top from the store. Would you?
Ralph Lauren
Swedish- French model Filippa Hamilton is slim and striking standing at 5'10. She had been cast as early as her pre-teens and she had maintained a size 4 frame until she was 23. Before she was axed for being "too fat", she would strut the runway and have shots taken for Ralph Lauren.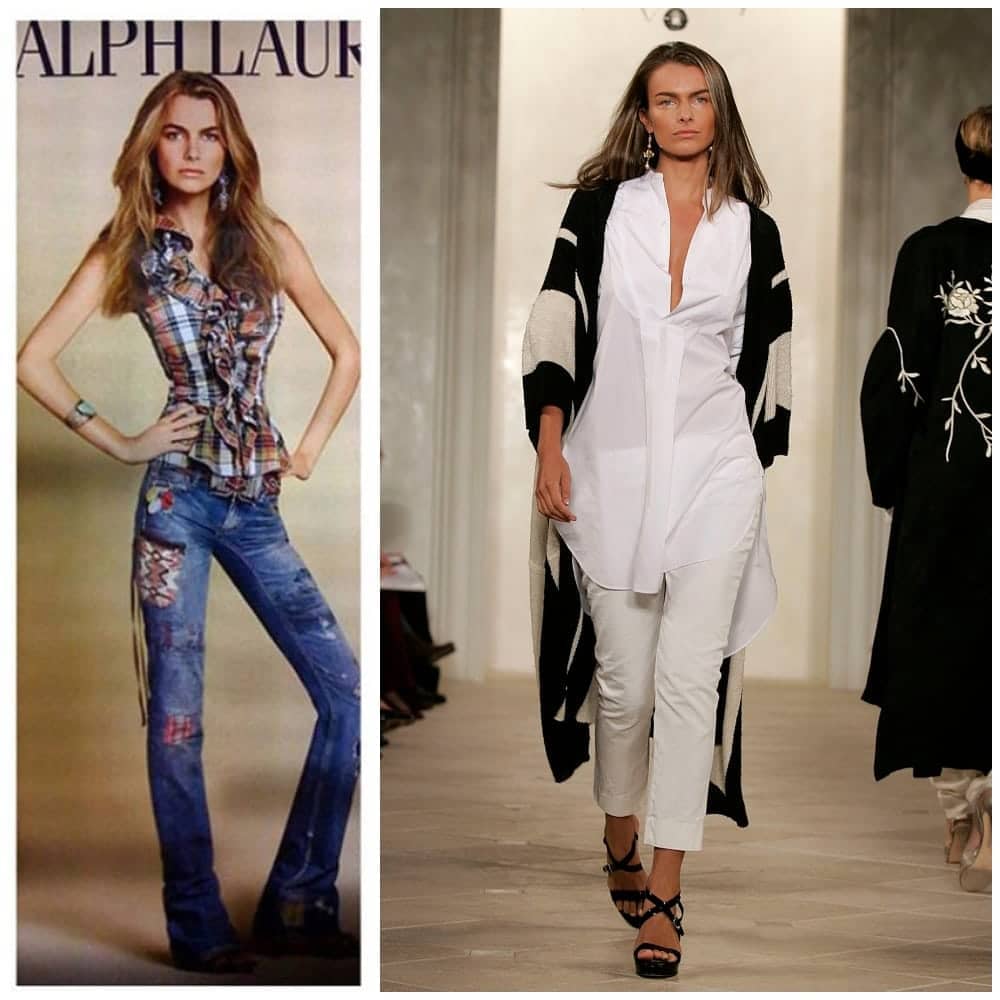 If we had been glancing at this magazine, we would have ripped the page out and burnt it. How can it be humanly possible for any woman to fit into that jean size, much less that blouse? That photoshop edit doesn't even do justice to Hamilton's beautiful physique. That face seems overly disproportionate to her body, which makes the picture repulsive. Something's just wrong here.
BBQ Grill
It seems like someone had edited the picture in the early 2000s, back when people weren't well-acquainted with CGI or realistic editing. Everything in this picture is dissonant. It's like the advertising company had intended to copy-paste images on a screen and pile them from back- to foreground without any sense of coherence.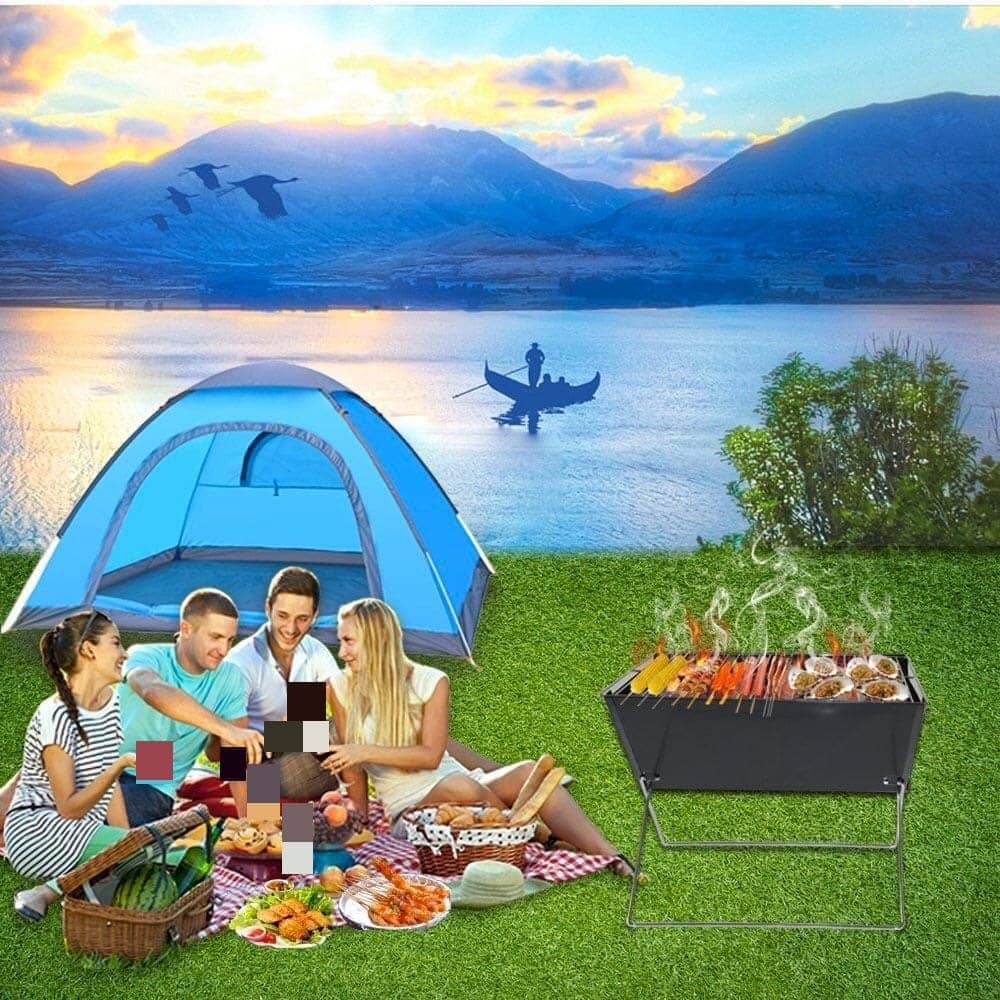 Were we supposed to buy a ticket going somewhere? Or are we supposed to buy a specific brand of dough? Should the tent be the subject of the picture or is it that grill? To answer these questions, it's actually the grill. But we're just not buying it, given that they had superimposed a bunch of cobs and bbq sticks on the cooking grate.
Aqua Zone
We love swimming. It's almost cathartic. You can free dive and go for limitless laps around the pool. If you're really troubled, you can sink mid-layer and stay there; forget the noise and the demands of the world. So when we saw this banner, we were more than enthusiastic to sign up for an unlimited membership. But is there such a thing as too much breaststroke to come up with a right hand like that?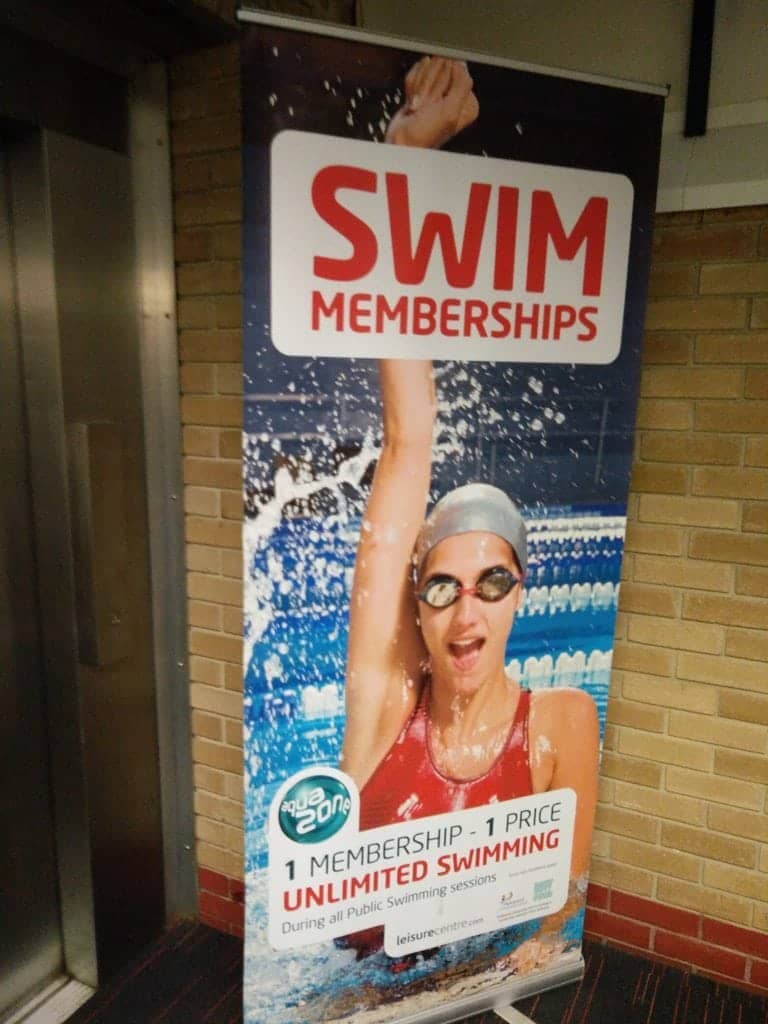 It seems too long, and tortuous. Like the upper signage would have blocked her first from showing a triumphant break from the water surface. That's probably why they had edited it to look longer than a regular person's arm. We had hoped to lose weight, and gain some degree of flexibility, but not to this degree of a stretch!
Word
The University of the Incarnate Word is the largest Catholic university in Texas. It was founded by the sisters of Charity of the Incarnate Word but has a net price higher than other schools of the same caliber. We wouldn't be surprised given the effort placed on the front cover of the university magazine.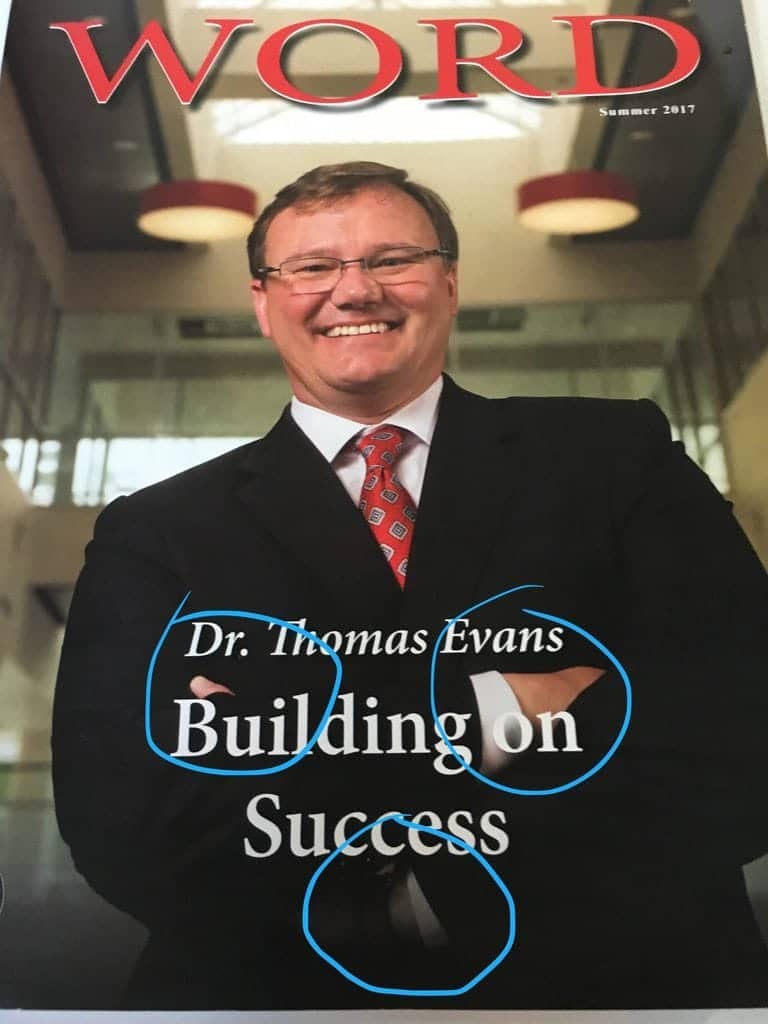 It's like Dr. Thomas Evans is fondling himself, to be honest. Where does he hide his right hand in? It's like his whole coat jacket is an abyss. And that hand near his abdomen- it's like they had thought that wouldn't portray a suited image. Nonetheless, we believe in the quality of education the school provides. We bet their students are primed for success!
Marks & Spencer
It seems that male models aren't immune to being photoshopped. The party season meant that more men could make a good first impression on people during formal occasions, provided they wore a tailor-cut suit. The bonus is that these suits were sold at a 25% discount. Wouldn't you readily add to cart?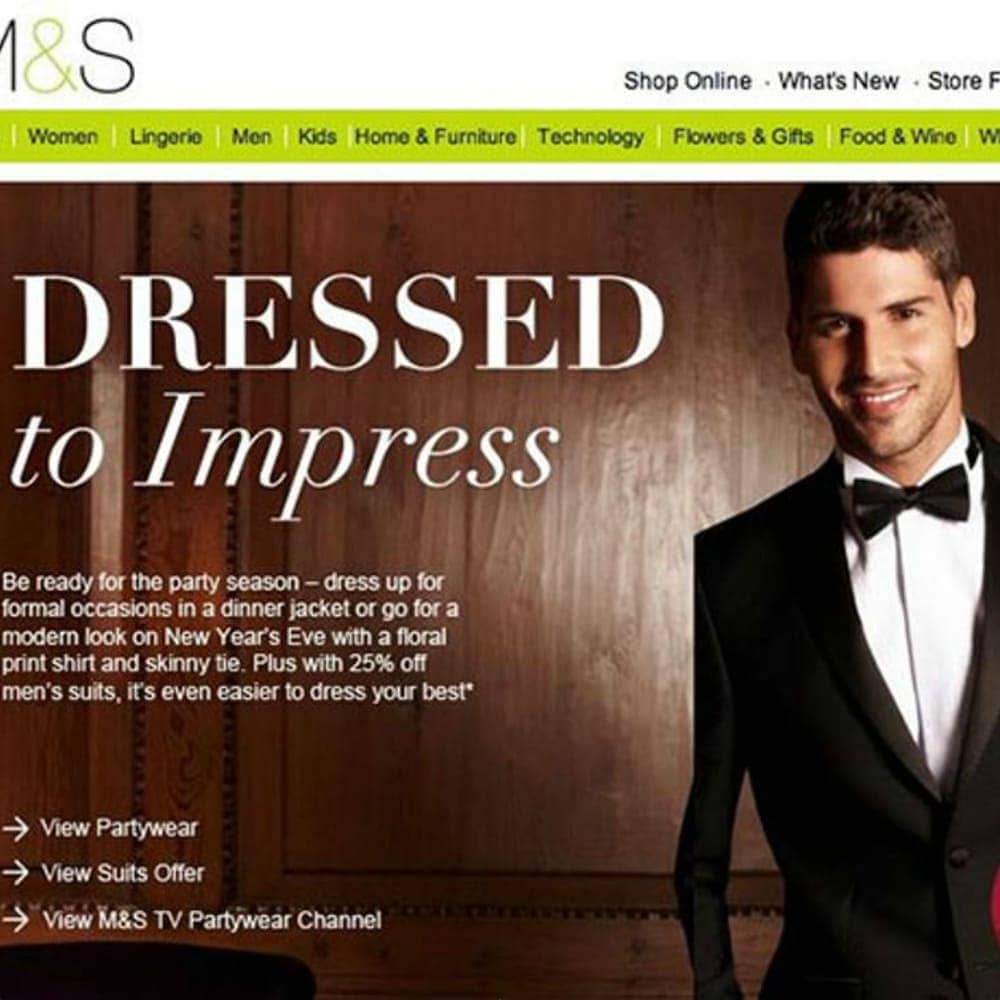 It's just that, the guy had a 25% body mass off his arm too. There's no way a man would be able to fit his arm through any of those sleeves. It's highly unlikely that anyone could impress someone with these disproportionate suits, much less photoshop edits. How about we head on over to Debenhams for the real goods.
Target
This retail brand has received frequent backlash for photoshopping teenage girls, hacking off limbs, and gluteal muscles. They have issued a response to a previous image saying that this was an unfortunate error on our part and we apologize. Fortunately, this picture doesn't have any impropriety in it.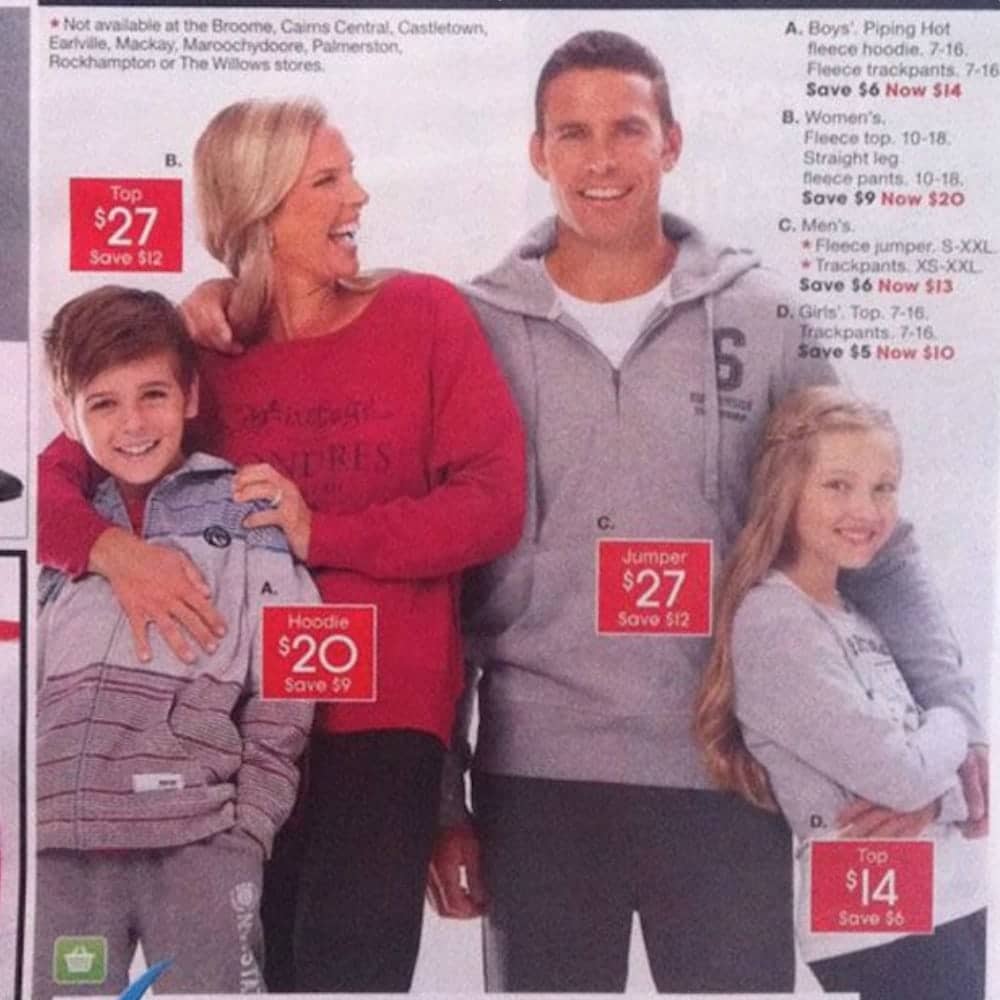 Just an extra limb. If you would trace the guy's hand, it would seem like he's holding the woman beside him super close. But if you cursor down, you will see that his right hand is by his side. So this is where the chopped limbs have ended up!
Victoria's Secret
If you're gunning down female empowerment and allure, you need to employ models who have the girl-next-door vibe. Enter Martha Hunt and Stella Maxwell. You would have probably seen them strut the brassiere and the whole ensemble down the 2017 Victoria's Secret Fashion Show. They had done so as a duo.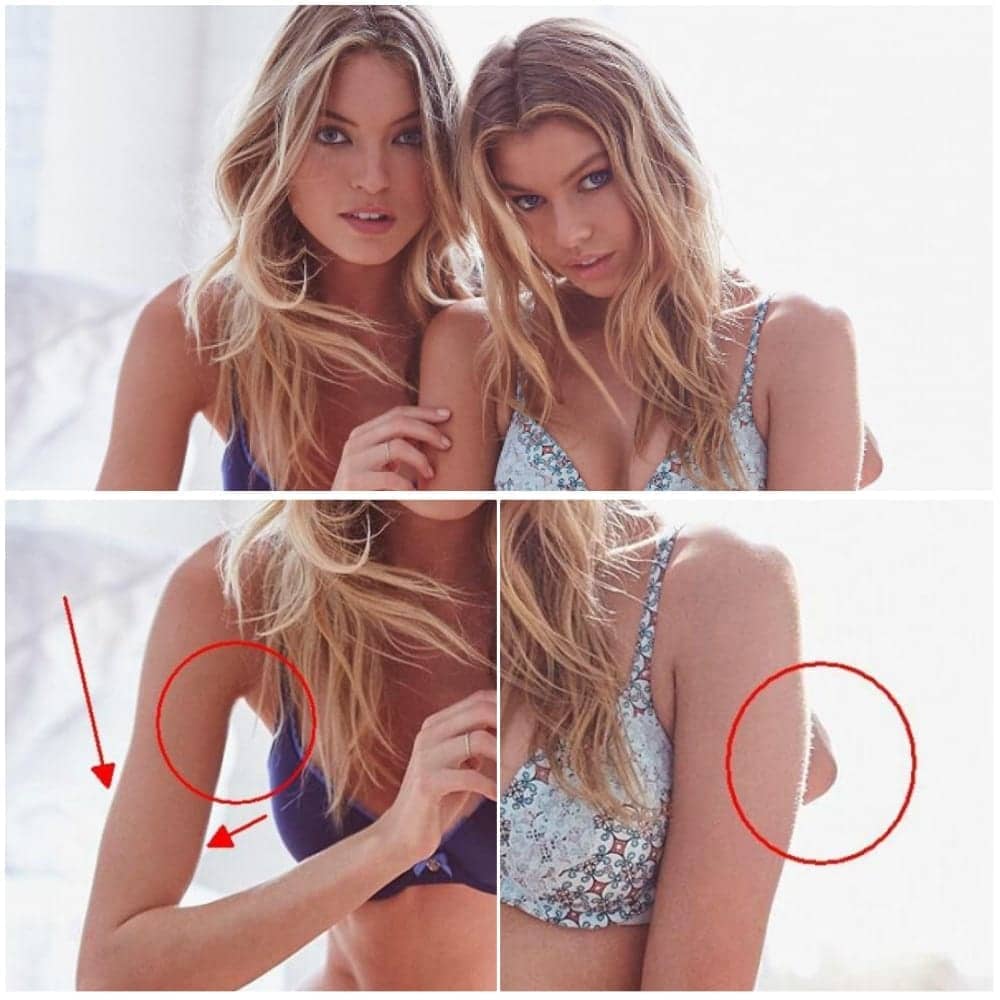 So the company chose to have them showcase items on a shoot. If you would take a closer look at Martha Hunt, you will see that a piece of skin and fat had been nicked from the photo. Not only that, but her right elbow also seems too distant from her torso. She's a tall chick, but not even a tall chick's elbow could span the whole back of another model, plus another few inches.
American Apparel
The primary objective of an advertising company is to captivate the attention of the viewer and focus it on the brand's product – in this case, American Apparel's clothing. Watch it billow against the wind, and feel the hollow space the dress affords, while you stroke the decapitated horse head.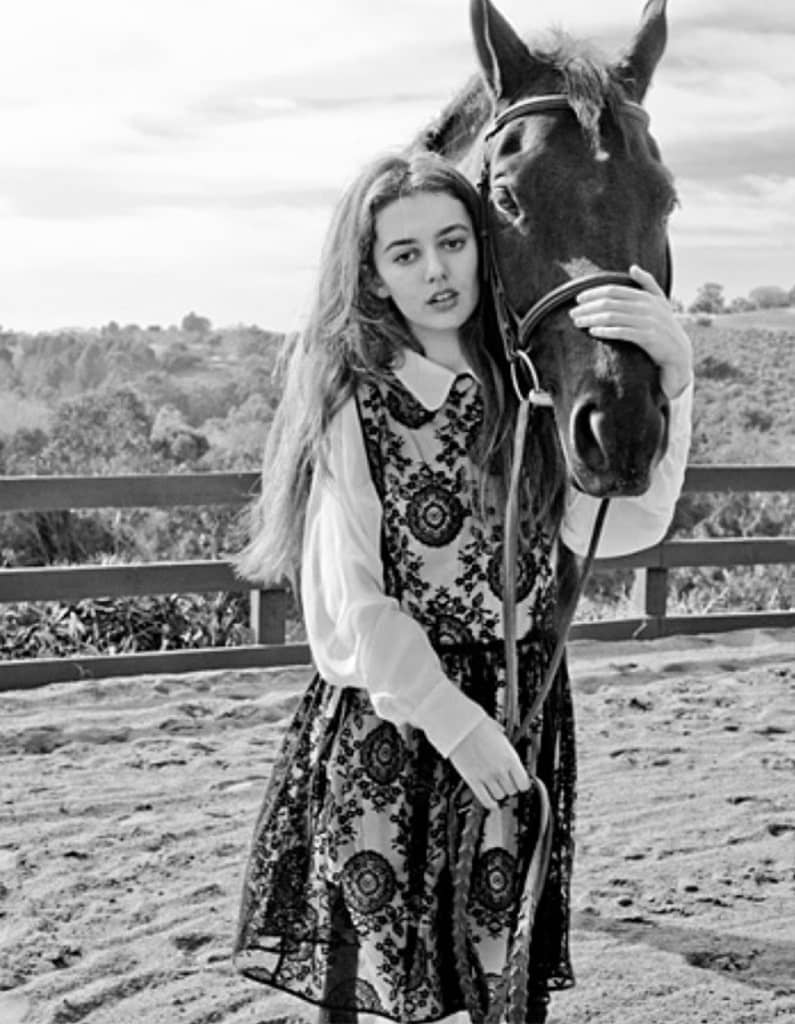 That head is far more captivating than the dress. Shouldn't there be blood everywhere? How had they been able to shoot the picture? Were there any horses harmed during the process? Because ultimately the brand is suffering from these photoshop failures.
Dress Deals
If there is anything we have learned in the X number of years we have shopped online, it's this – be wary of items put on sale. This brand had a three-day sale on dresses. From the looks of it, those dresses look gorgeous, until we see her hand.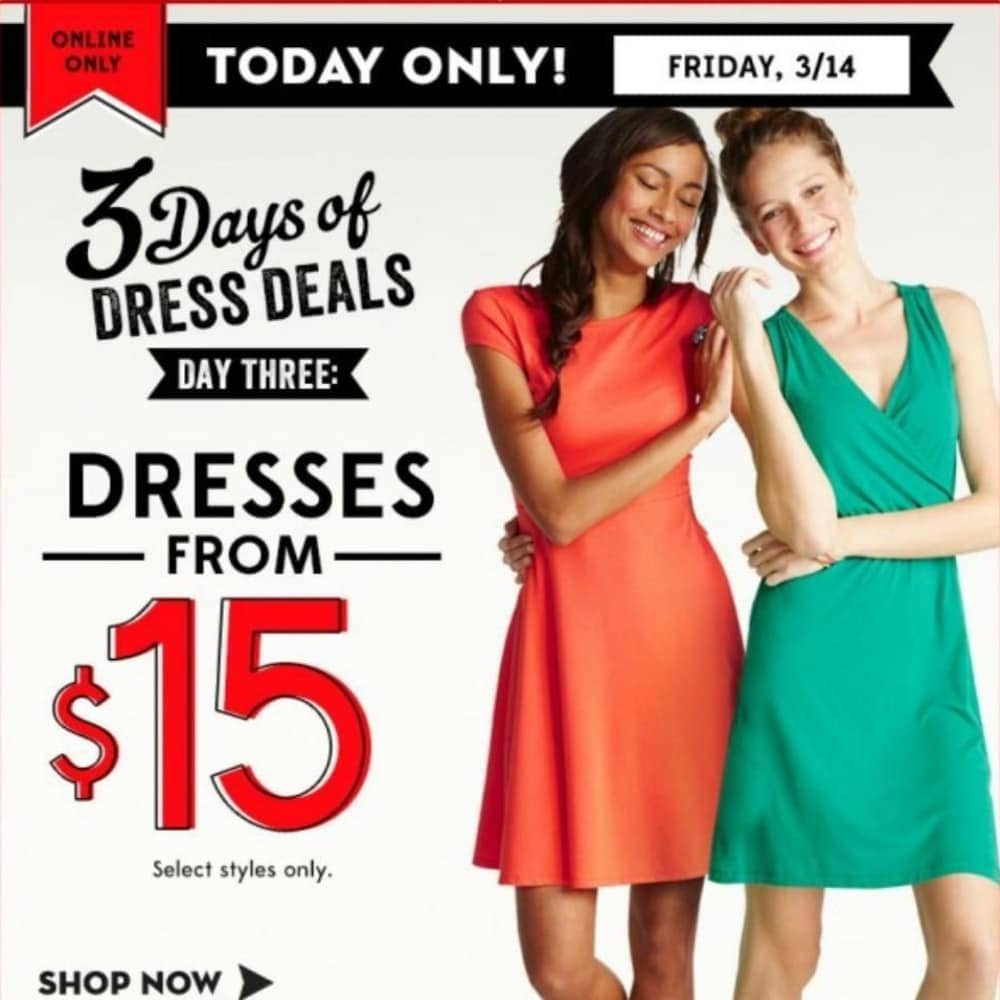 Our brain is telling us she ought to be hugging the other girl but how'd she manage to hug herself? Even if she did, her palm wouldn't be facing her back. What kind of contortionism is this? It makes you wonder, why'd they even photoshopped her hand in the first place? Was there something wrong with the dress or their body language?
L' Oreal
Beyonce is an African American singer-songwriter known for hits like Halo, Irreplaceable, Single Ladies, and Love on Top. Being an illustrious icon many women can look up to, she was chosen as L'oreal's model for one of their products. On it, she has her face turned to the right, with perfectly glossy hair swinging to the left, to the left, everything you own in the box to the left.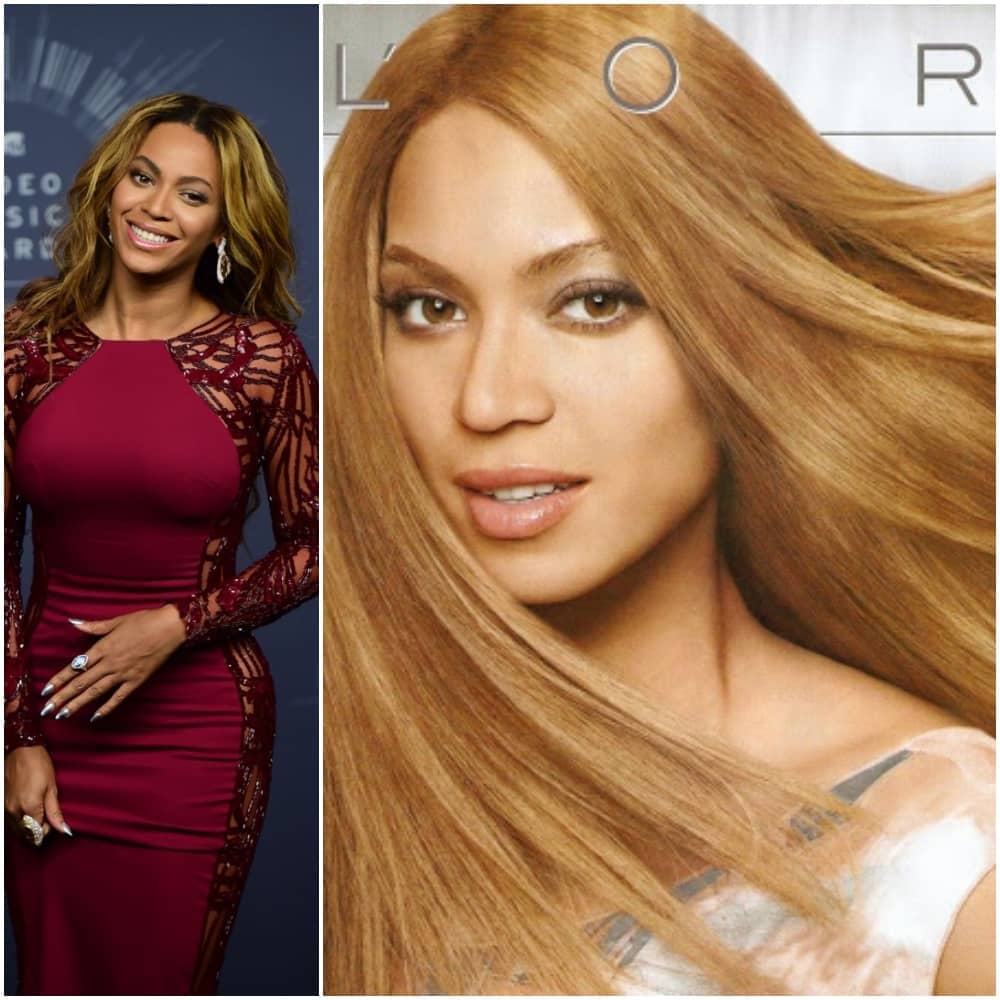 But many have criticized the picture for having edited Beyonce's skin color. She's two or three shades lighter than normal. It's clear she isn't a Caucasian so why is nearing that color? How did the company react? It denied that it had altered Beyonce's skin tone for the Feria hair color. They claim there is no doubt that it is Beyonce.
H & M
We can always count on H & M to give us stylish clothes and apparel. Their items are affordable, and they can be worn on different occasions. They also cater to either sex and different age groups, so it's easy to imagine yourself as any of the people below if you're sporting the latest stylish trends.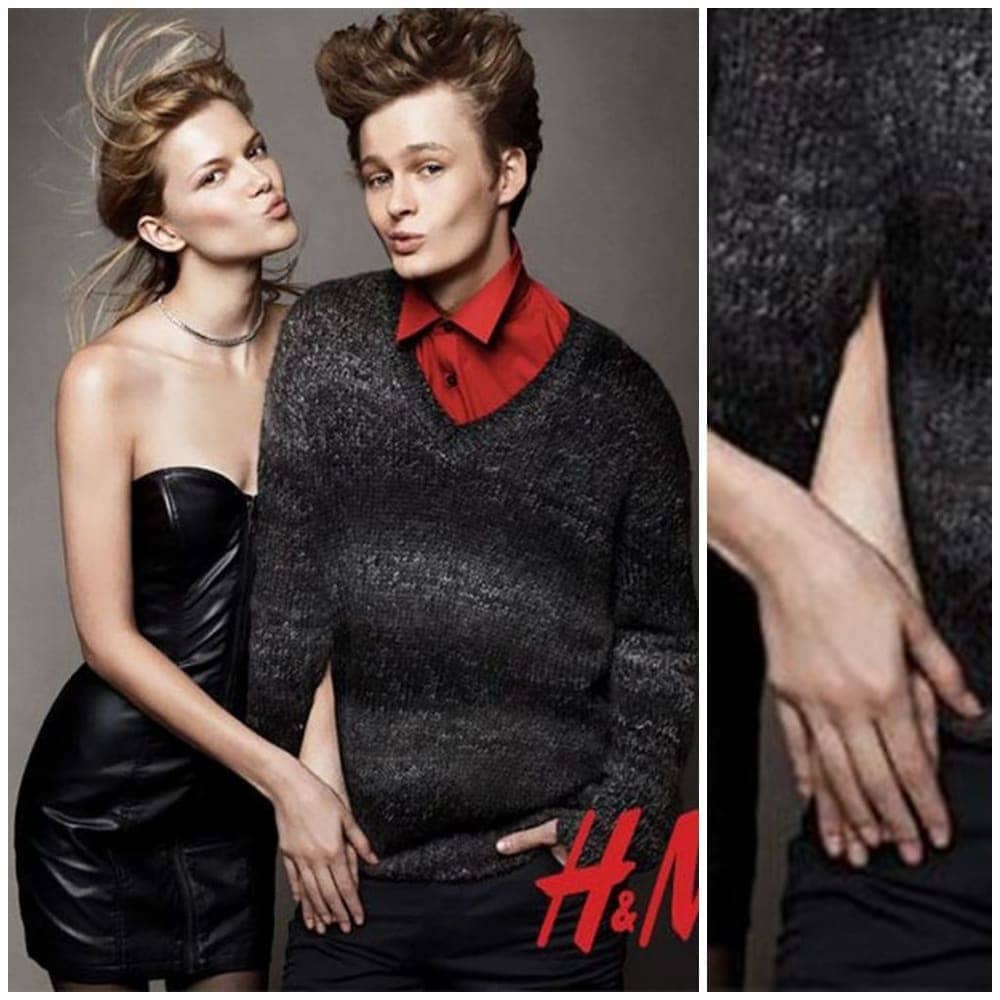 Interestingly, she's holding her own hand while he has lost one of his. Has he tucked it in the sleeve of her pocket? Or is this a botched photoshop edit? Ooooh, they seem to say. It's like we'll never figure this one out.
Medi
For this trick, we suggest that you count the number of heads shown above the pink box. Afterward, count the pairs of legs below. You'll find that it's humanly impossible for these women to be walking on that many legs. They had even been dubbed as squids.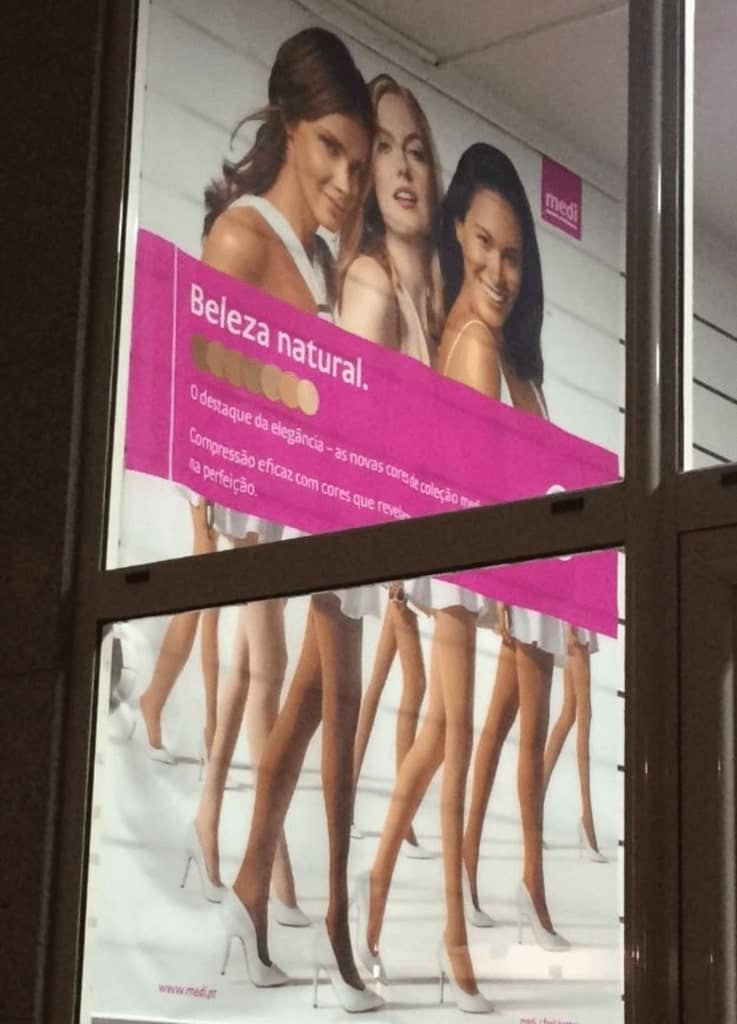 Assuming positive intent, maybe the brand was showcasing the color tone in which its products were available. In case you're wondering, they market compression stockings. If you wear them, it'll look as if you're on your beleza natural(natural beauty), but that's hardly the case if Medi has to resort to editing.
Gucci
With all the bodies being screened for a photo-op you'd think that Gucci would be able to know the basics of human anatomy. Two symmetric arms and hands, two symmetric thighs and legs, a torso, and a head. Generally, the movement of the body can be seen as a whole. So why does this model look like she has skewed legs?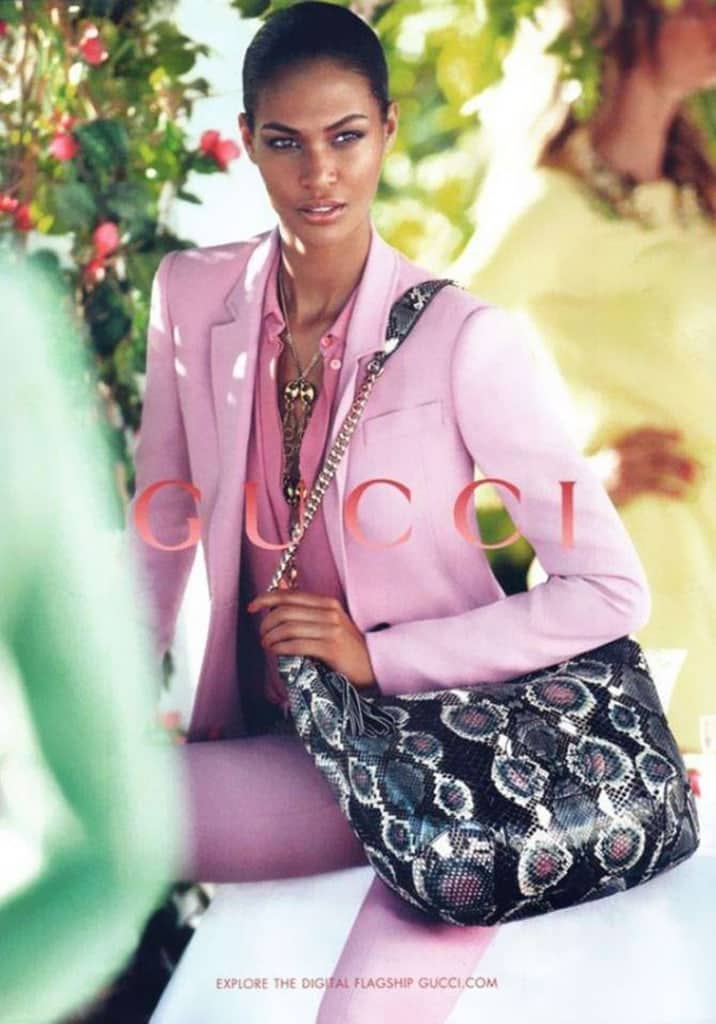 Her upper torso leans to the right, so does her right leg, but her left leg would either be spread too far apart to maintain some balance, or it will be kept close to the right leg, to feature the bag as seen in the shot. The marketing team must have thought that her legs are a size too big, so they cropped them out and then placed fake legs which can be seen from the bottom of the bag.
Pud's Desserts
Nicole Scherzinger is the best spokesperson for a puddy delight. She's a singer-songwriter who knows how to soothe her vocal cords and take days off every now and then. Just viewing this picture makes us want to buy a dozen of them, especially after knowing that its flavor is chocolate.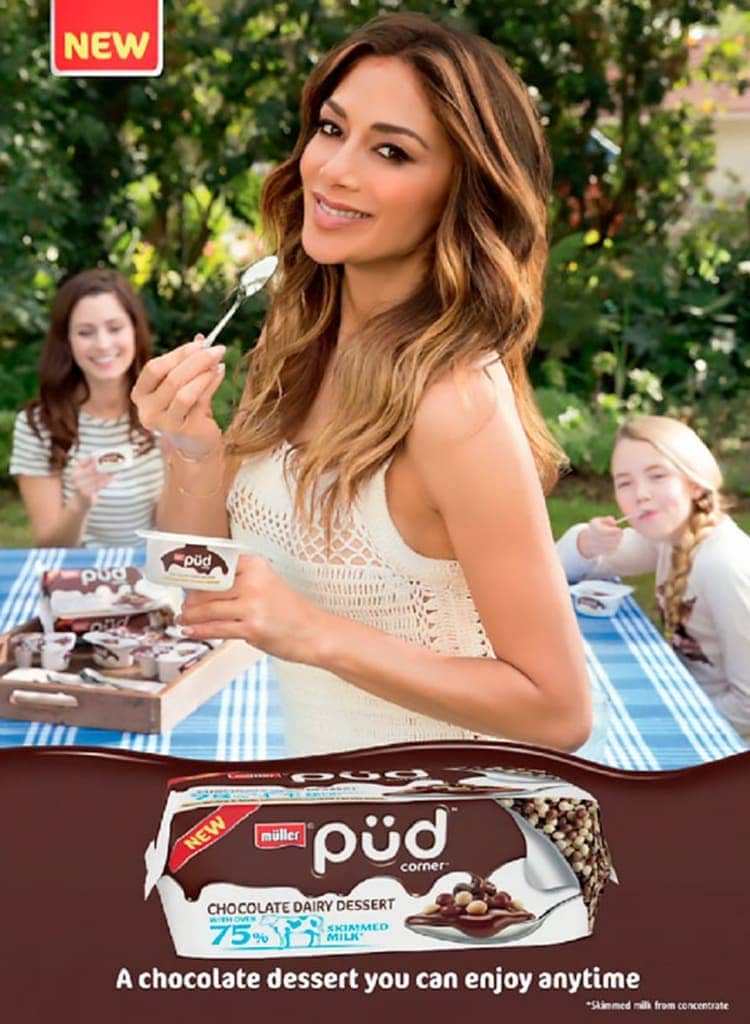 You probably didn't notice it. You probably viewed it twice or thrice until you resigned and wondered how it had been a photoshop fail. Well, that's because Nicole Scherzinger is human. She hasn't mastered the witchcraft of levitation so there's no reason for that pudding cup(near her left hand) to float in the air on its own.
Chanel
Foundations are best to create a uniform color to the skin. It can cover up flaws, wrinkles, and change one's skin tone. Some foundations also have UV protection. One of Chanel's best foundations is Lumiere. It smoothens one's skin and makes it look taut. Just apply two pumps on your fingers and then spread across the face.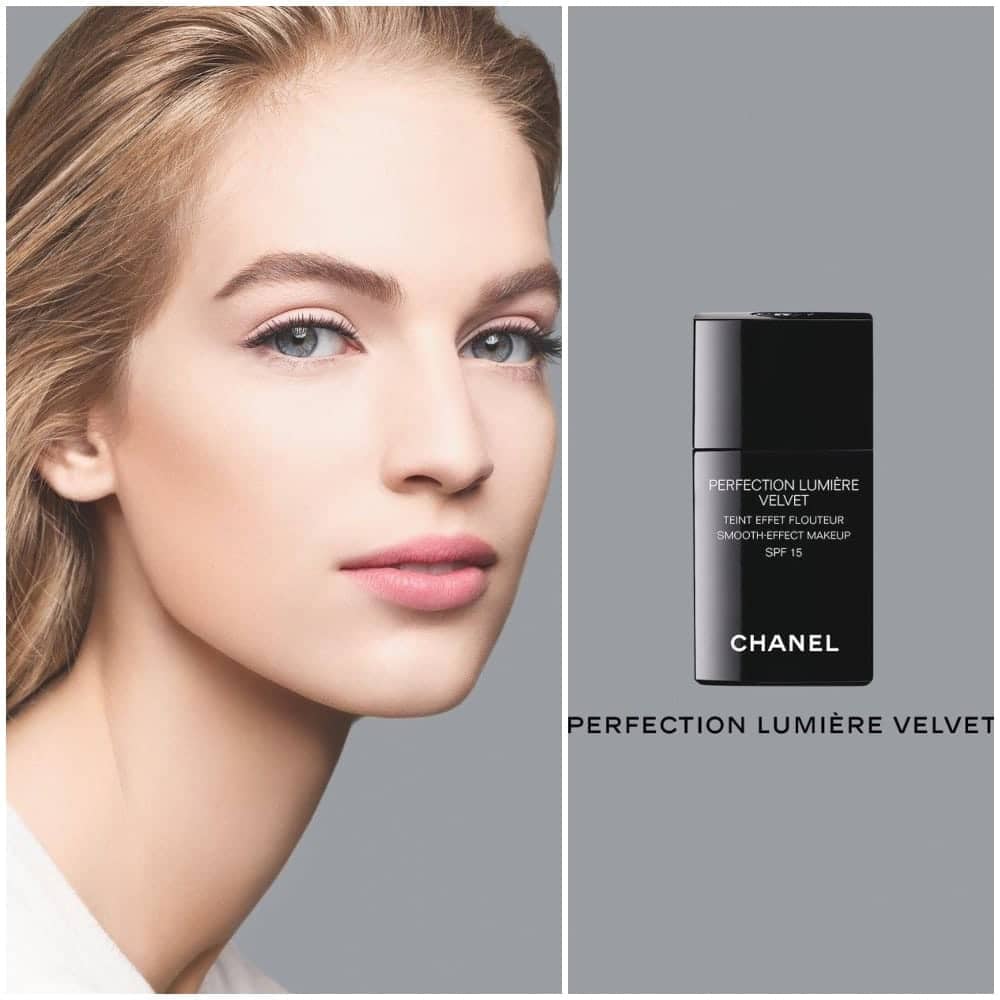 One interesting benefit of using Lumiere is that it also elongates your neck. If you look at the picture above, you'll notice that the model has an unusually curved, extended neck. Now there are women with long necks, and then there's Photoshop. Let's not kid ourselves, it looks like she's going to snack on some leaves, twigs and bark some time soon.
Simply Be
Beautiful smile, pretty woman, realistic body proportions – to complement the simple dress manufactured by Simply Be. We would have left things as they are had the company decided to feature the picture as it was. Look below, and you'll notice how webbed her fingers have gotten – webbed, and emaciated.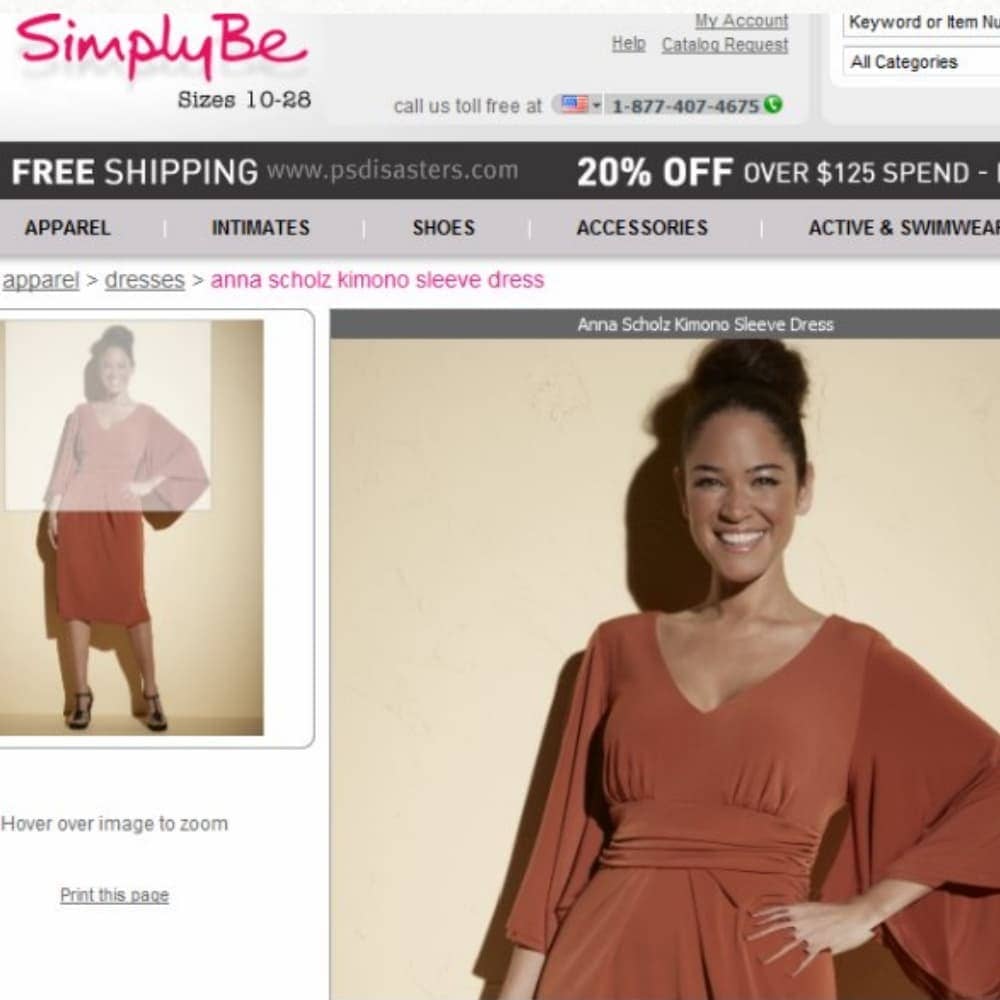 The whole point of a catalog is to make us desire something we can't attain – perfection. But while these edits show an obvious imperfection, they're still unrealistic. What's worse is that they make the dress and the company's other merchandise look undesirable. Yes, we'll hover over the page to zoom in on that hand. Print the page, post a query, and then complain to the company.
Jervis Shopping Centre
As one of its promotional techniques, Jervis Shopping Center highlighted the ease of paying with one's gift card. A woman holds her shopping bags with her left hand and her card in the right. She smiles at the camera, and for a second you're actually considering buying at Dublin's major shopping center.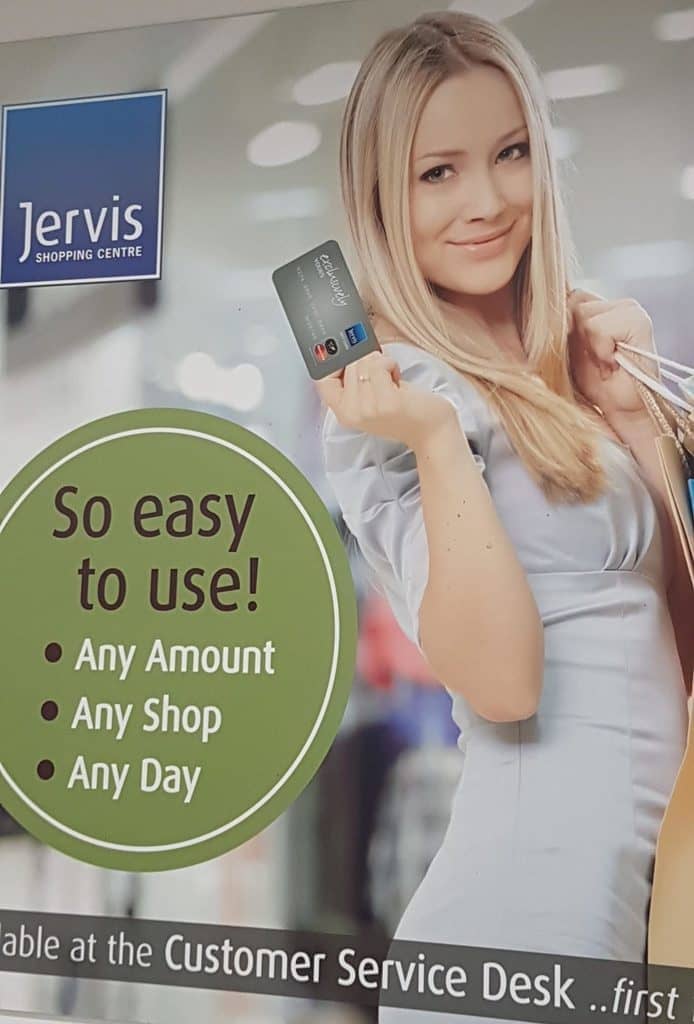 That is, until you realize that she isn't actually holding the card. The marketing team had superimposed the card on her fingers because they had wanted to feature that it works with MasterCard. You can load it at the time of purchase and choose where the money is spent.
Finger Spinner
It's hard to believe anyone can handle their anxiety this way. A fidget finger spinner is meant to help people who have trouble focusing their attention due to hyperactivity, anxiety, or psychological stress. There's really no scientific evidence to prove that they help us manage stress. In fact, they may even contribute to it, just look below.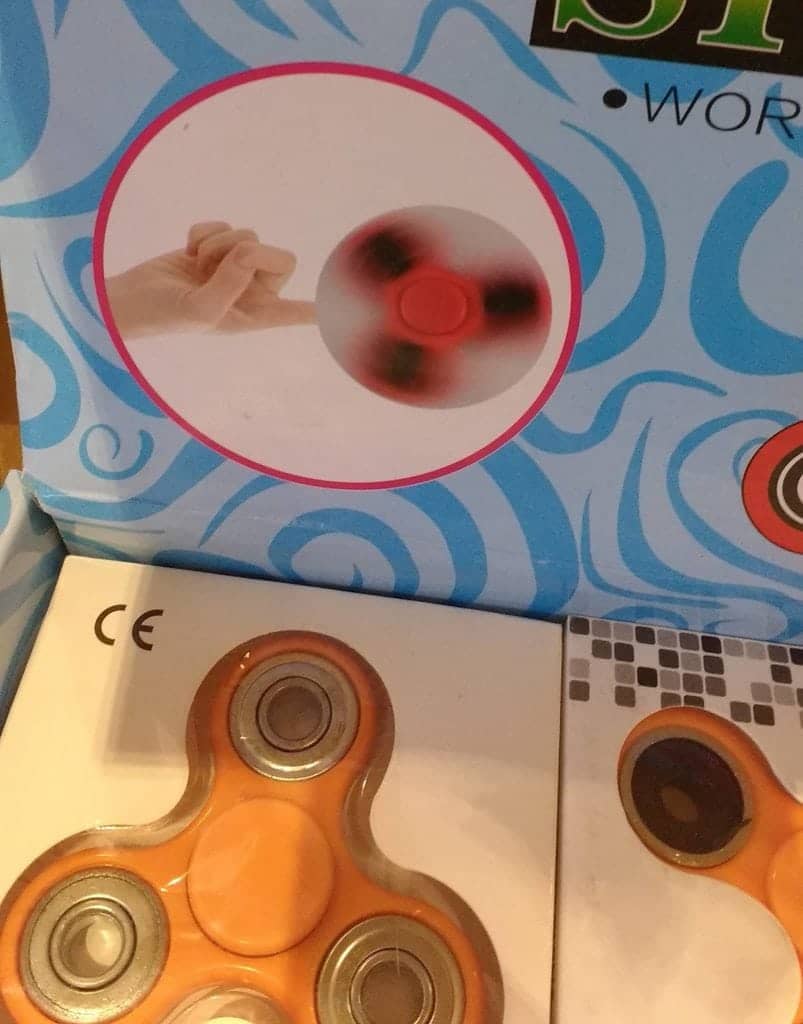 They literally believed that this fidget spinner can only be swung on one's finger. It's not a basketball y'all! The momentum is built by using two fingers, and then tricks are played with it. Besides, even if you're able to swing it on your index finger, that woman's pointy is too far from the center for it to be swinging there.
Poly King
When drinking a beverage, it's almost always through a straw. You won't have to worry about bringing the cup to your lips, or having it spill on your lap. Simply raise the cup to a considerable height, open your lips, pucker up, create a vacuum, and draw the contents into your mouth. Everyone is acquainted with a straw, so this company thought that it didn't need to use an actual model at the shoot. Just have the model pose accordingly and then use paint.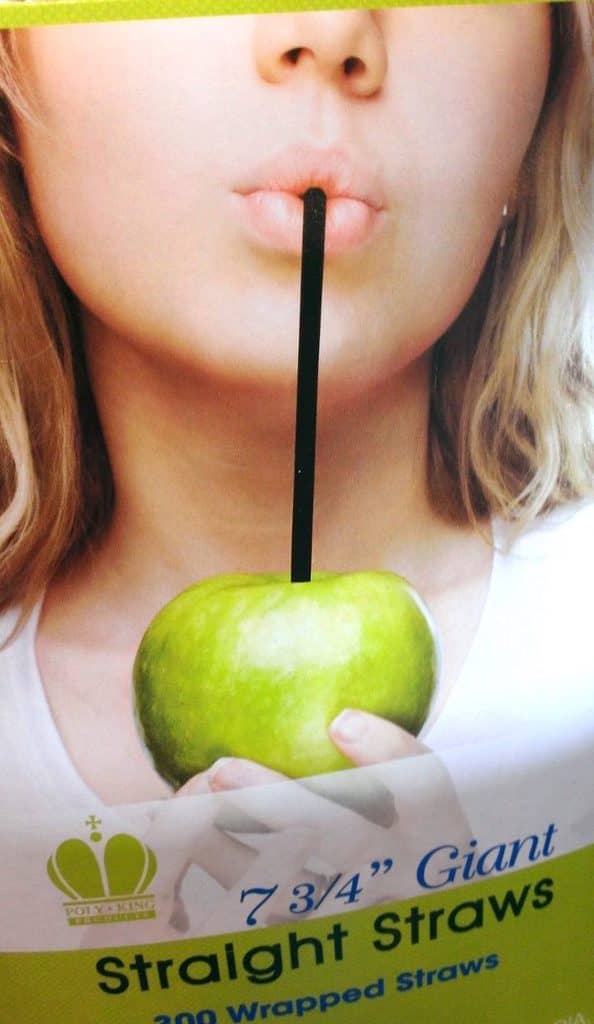 Select a rectangle with some degree of thickness. Then fill the insides with black paint. Round the top portion with a convex shape so that it looks like the straw is bent towards the mouth, zoom out and then save. It looks passable enough and worth a $2000 commission- all under 5 minutes! Boy, it sure looks like she's sipping from an infinite black hole.
Free People
This Photoshop edit is pretty sly. You'd be caught within the first 10 seconds with this model's striking blue eyes, and bareback until you continue downwards to her thigh. It's aesthetic given the near geometric houses in the background. But what is going on with her thigh? That ripple is just unsettling.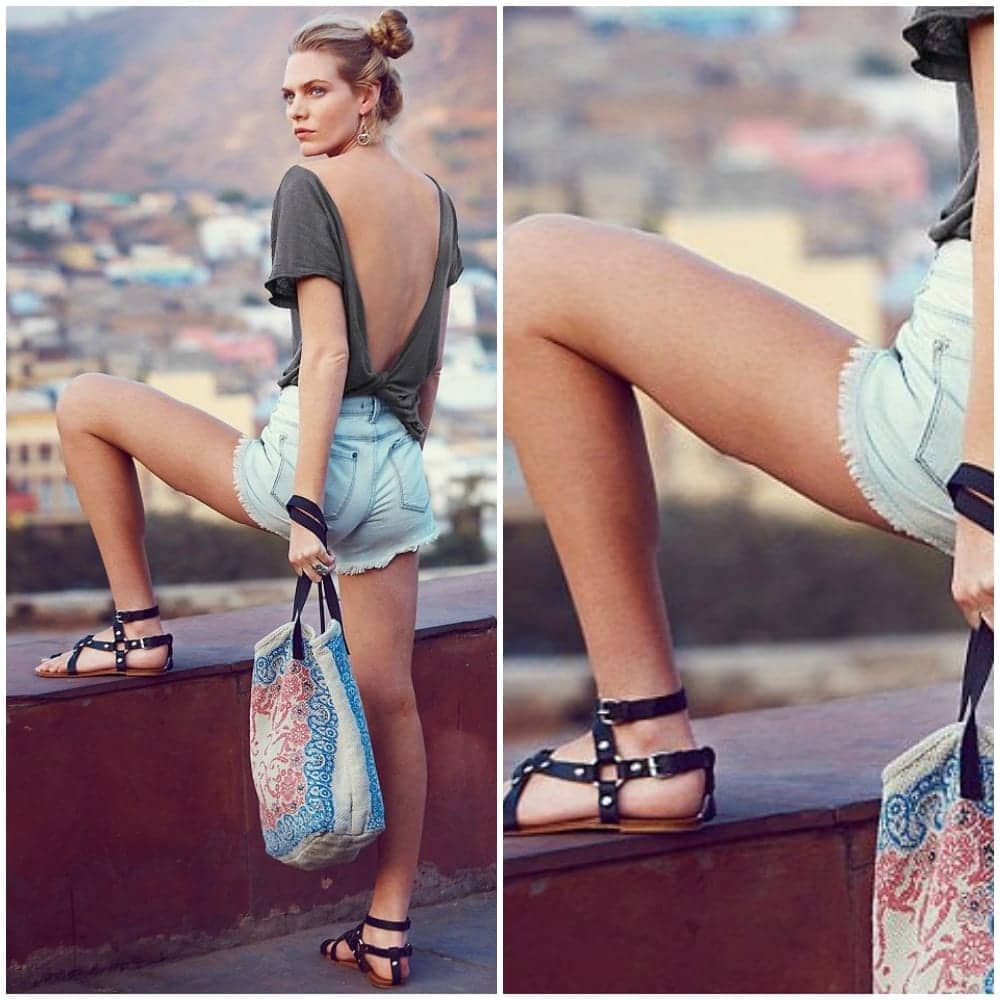 Upon closer look, it looks like someone had held on to her thigh, kept the skin taut, and the fat at bay. This is a bad case of editing. Although it doesn't look like the background's anchor points have changed, it's pretty obvious that her thigh had been slimmed down given its odd shape. There's no way that could be varicosity.
The Babysitter
We've watched this Netflix original and we'd give it a solid 8 out of a 10. The babysitter is played by blonde Samara Weaving who engages a few teenagers to perform a satanic ritual. Yes, there's a tolerable level of gore involved so ready the buckets for some ritual cleansing. If you decide to watch the movie on Netflix, you'll encounter a quirk about the placement of her hands.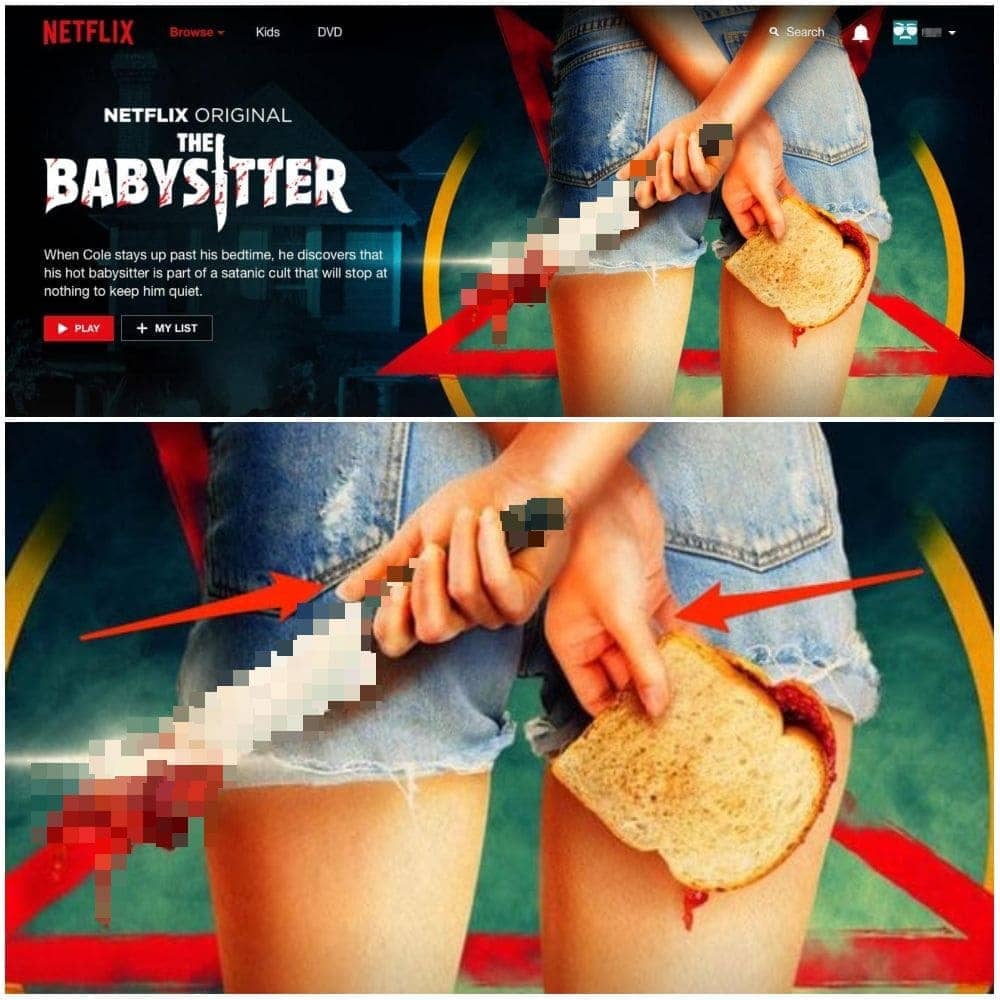 Both have been misplaced. The jelly sandwich should actually be on the left and the knife should be on the right. That's just to make the visuals easier for you. If you're in disbelief, you can always try it out with your hands, and view them from a mirror. Maybe you can have someone take a picture of it and then compare it with the pic above. You'd think this movie's genre is horror/thriller and not a comedy.
Net-a-Porter
This is like having the blueprints of your house publicized. It would have been tolerable if you didn't have a money vault inside. Net-a-porter had cast a model and taken shots of her wearing the clothes. After the prints were developed, the higher-ups decided to do a re-scaling of the model's body mass index. Please slim, they say.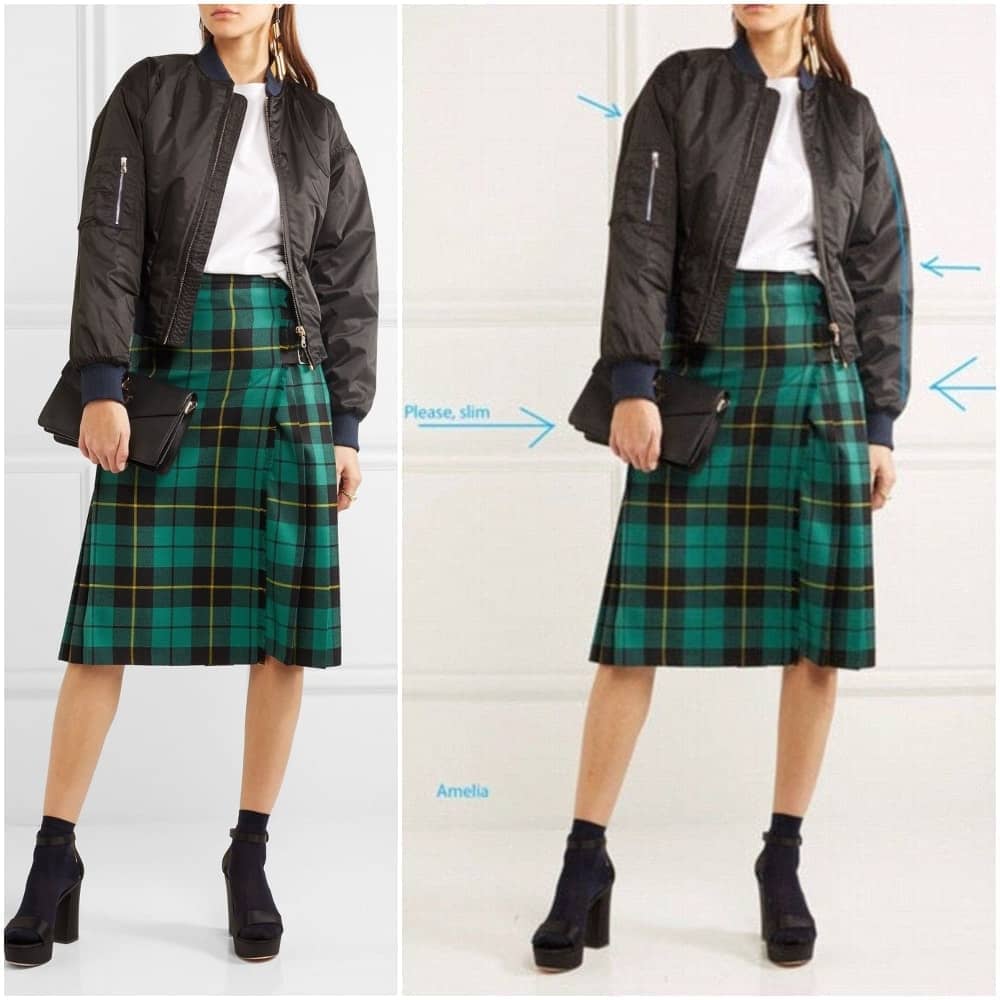 We could give the company the benefit of the doubt. Maybe they had intended for the artist to slim the bag because of the way it was held. It makes it bigger than the bag's actual proportions. And see how they had lined the left sleeve. They had wanted the jacket to appear slimmer than it would on the unknowing consumer.
G-Cord
Don't you want to shut out the world sometimes? Probably just put on some noise-reduction headphones and then stroll casually down the street with the volume amped up. You wouldn't have to worry about small talk or other people's sentiments. Everything melts away, including the thoughts that fill your head, such as, why isn't there an indentation around his ears if he was really wearing those headphones?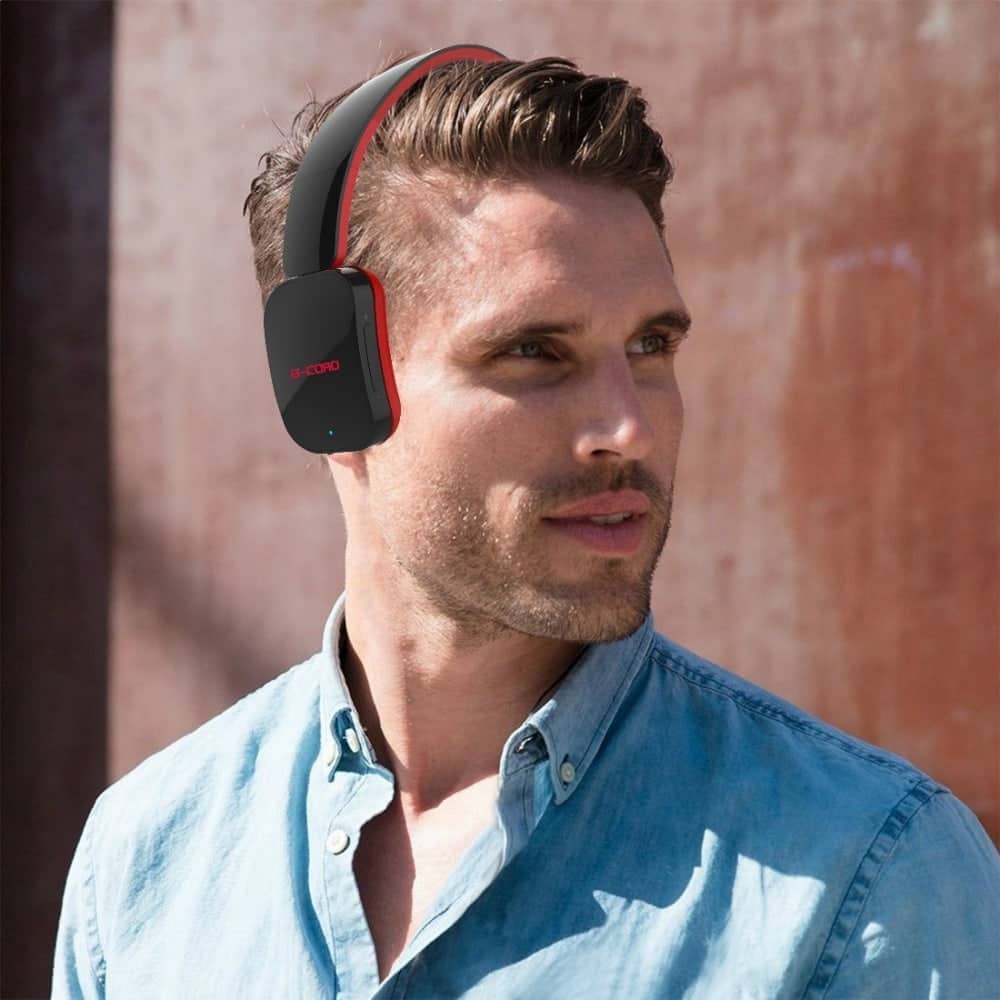 If you do a reverse image search, you'll see that the picture actually featured Bose's SoundSport in-ear headphones. It was never G-Cord's shoot, nor was he their model. To compete with the company, they simply photoshopped (more like used MS Paint) their headphones over the guy's head. Sad.
Miraculous Swim
Here's another picture of a gorgeous model whose bodily proportions are blown askew by the fashion industry. Models change positions every few seconds – a twitch, a frown, a slight angle outwards, and voila you have the perfect picture. But under no circumstance can we imagine Candice Swanepoel being contorted until her shoulders are dislocated from their sockets.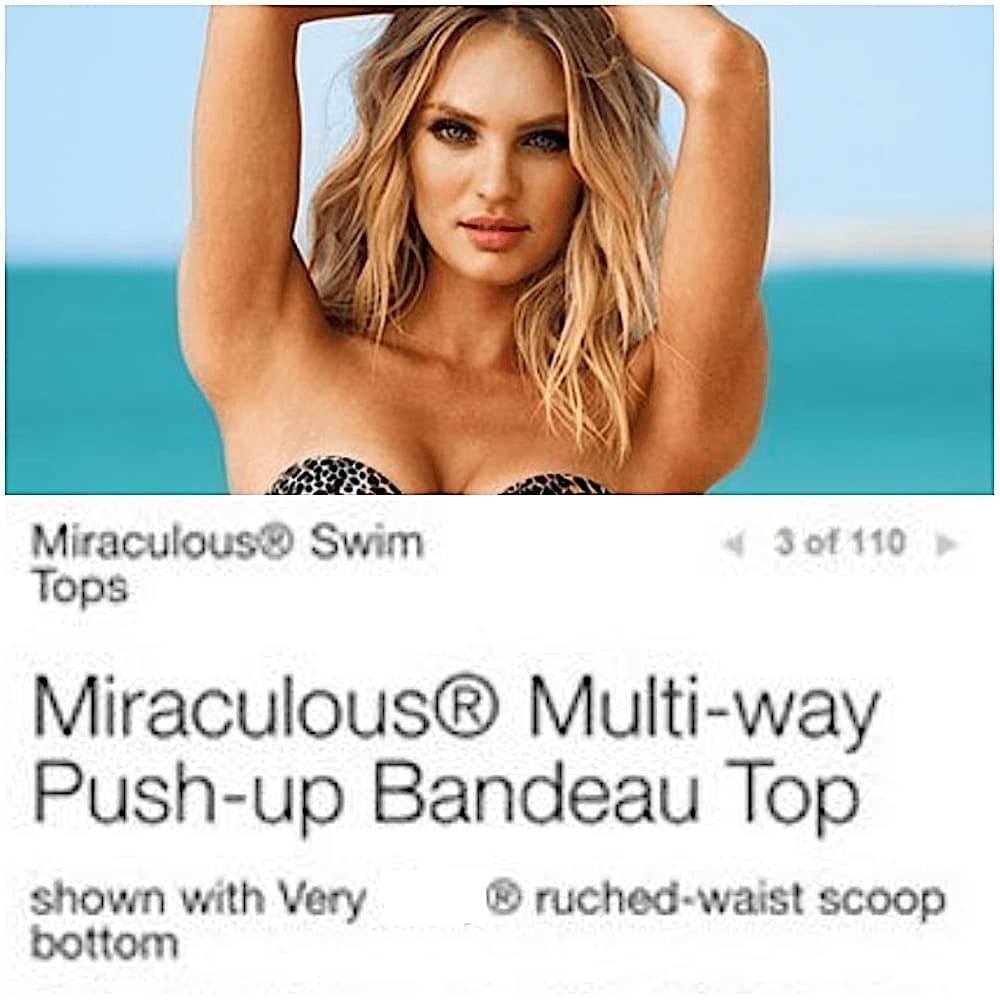 That's all in the name of fashion. Even the South African model was displeased with the way they had edited the picture. She has an athletic figure, but this just makes her look injured and in need of a cast. That Bandeau Top certainly pushed her bosom high, including her shoulders. Would you care to buy one of these?
Mazda
We have always wondered why advertising companies billed their clients so much money. It's just advertising. It can't be too much work. Well, we couldn't have been proven any more wrong when we encountered this ad at the Mazda Booth at the Portland International Auto Show.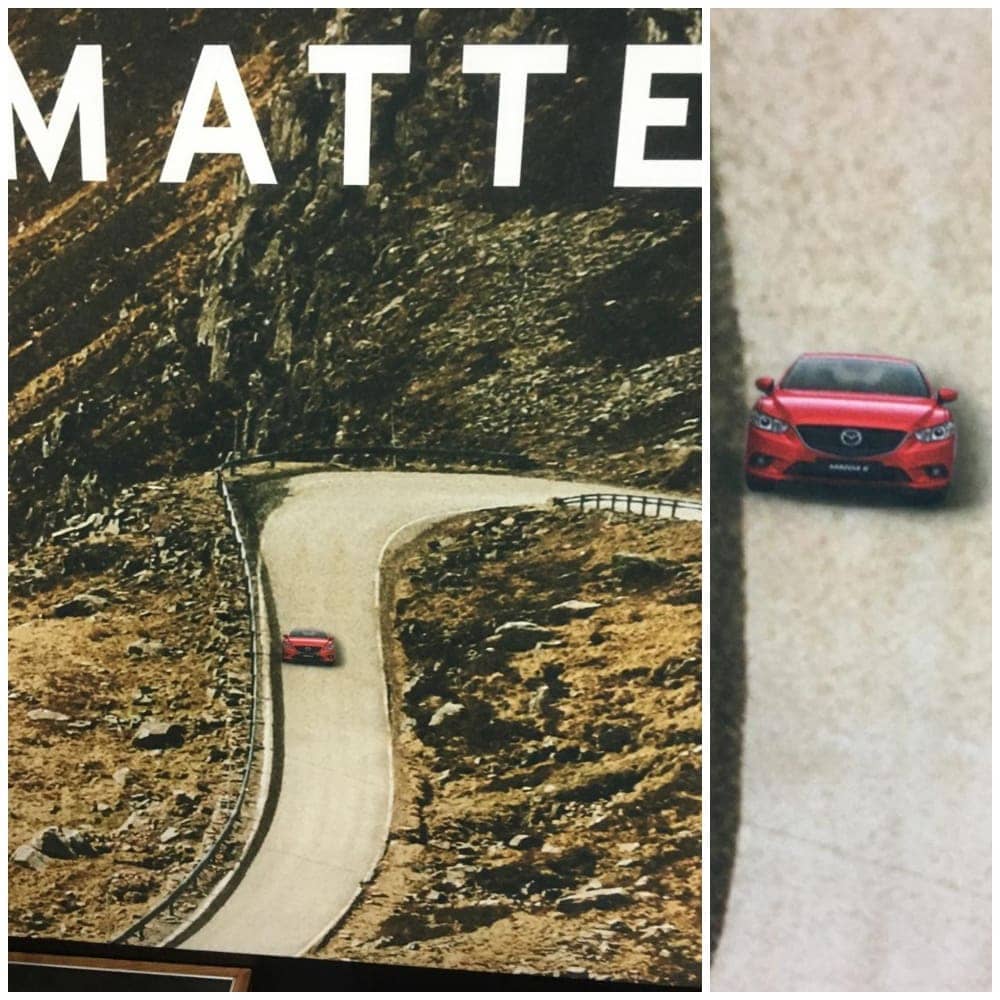 Imagine being one of the top-selling car companies worldwide and having to use Photoshop to sell an automobile. Had they cut costs for advertising? Is that why they served a low-quality picture? It almost looks like an emoji had been used and then placed on a winding highway. This calls for a lawsuit!
Old Navy
There's something timeless about this brand. Is it because they can't keep a pace with healthy body esteem or colloquial terms such as "plus-size"? When they had featured these Rockstar Jeggings online, they had designed it for plus-size women. So you can imagine it's curvy, sexy, and body-hugging. But how in the world can it have a thigh gap?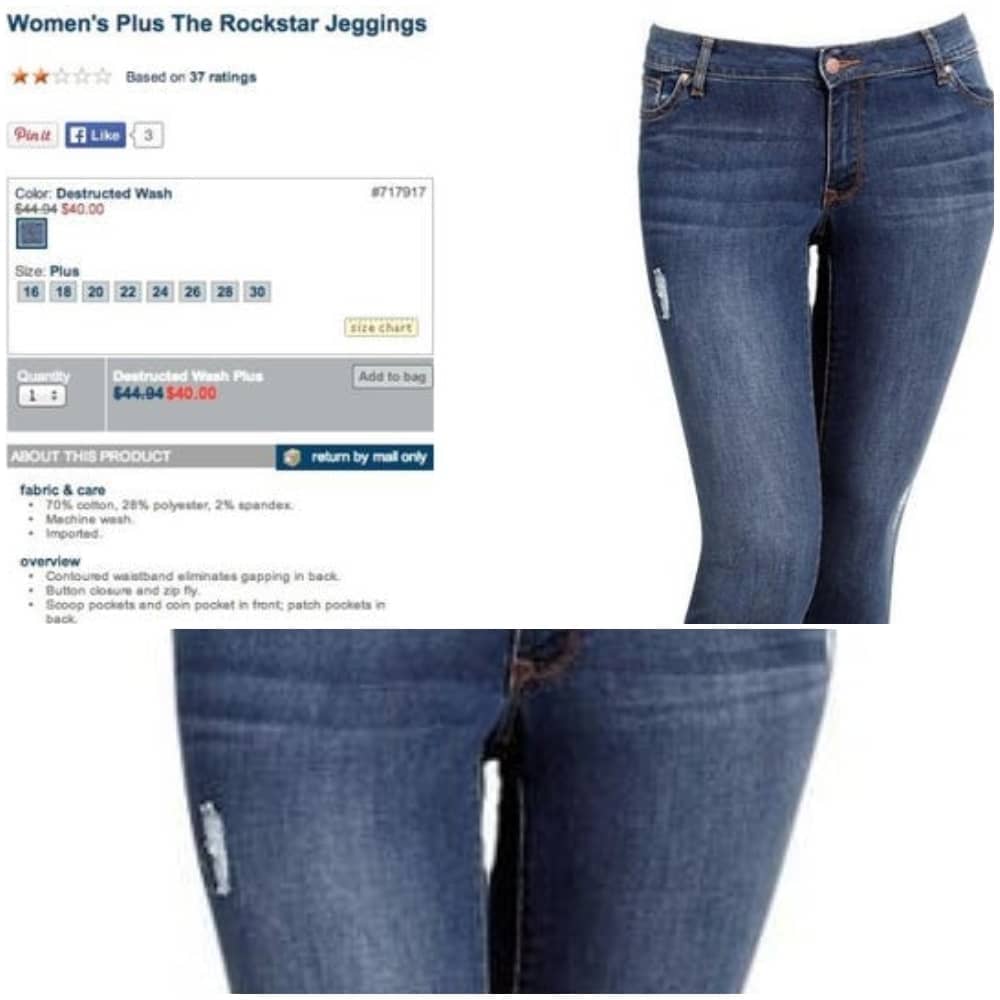 Yes, a thigh gap! Just in case you're wondering, have a brief run-through of every real woman (and by real we mean plus-size, you have encountered who has a thigh gap)…exactly, none! They strive to show their customers the most (in)accurate representation of how the product fits the body. As if to warrant their honesty, they say "we do not use any photo-altering techniques to deliberately distort the actual look or fit of our product".
Vans
To be honest, this train wreck of an advertisement is forgivable. There's nothing wrong or misleading about the shoes – their size, product details, material, and so on. It's just that we can't help but wonder how much the editor had been paid. It seems like he was uninspired when he complied with Van's specifications.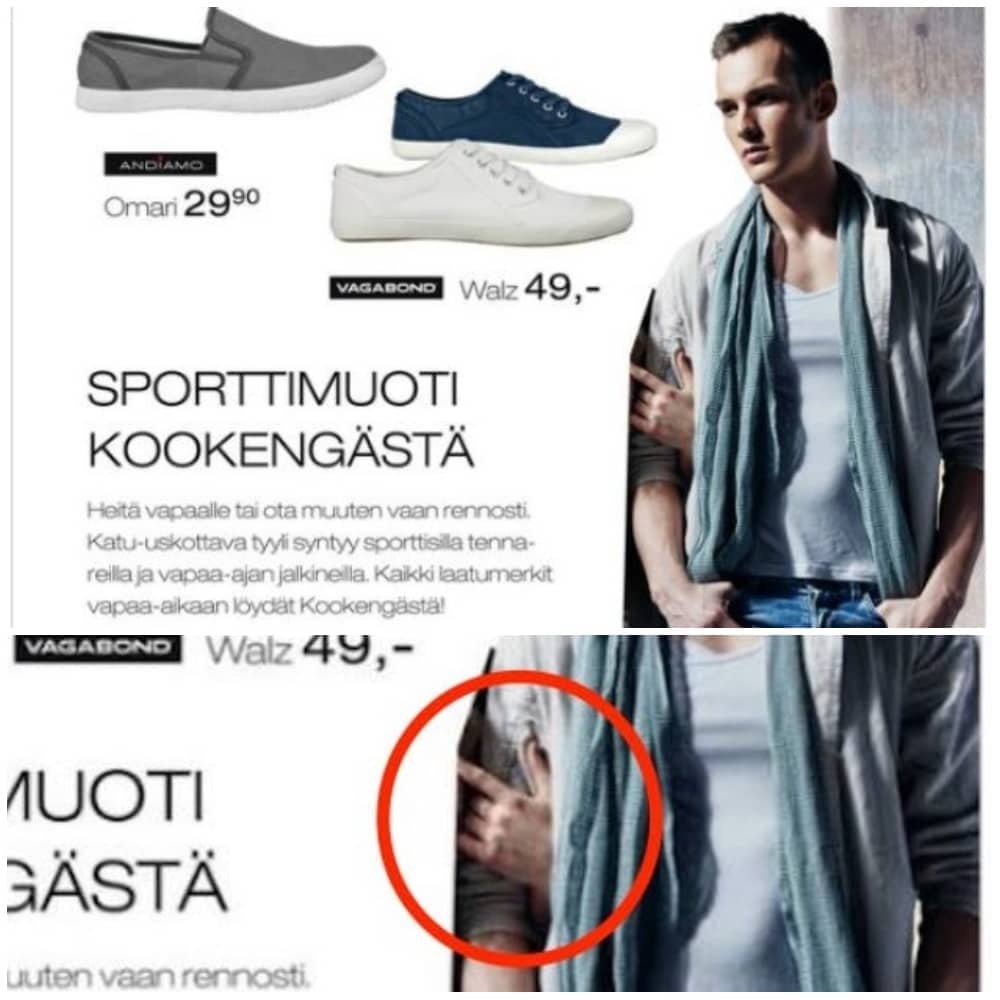 It was a shoot involving a pair of people. Owing to lack of space on the brochure or pamphlet, Vans decided to cut her out so the picture to fit his footwear. That sleeve could have been drawn on. But no, it's better to leave a hand on his arm and keep us wondering what had gone awry.
Hanro
This is a good reason to lay off the carbs. Hanro's shapewear promises that you'll look effortlessly divine before, during, or after a date but after seeing this model wear it, we'll just stick to dieting. It's best for a plus-size model, but instead of employing one and then having her wear the suit, they had a size 2 wear it, and then edit her body type.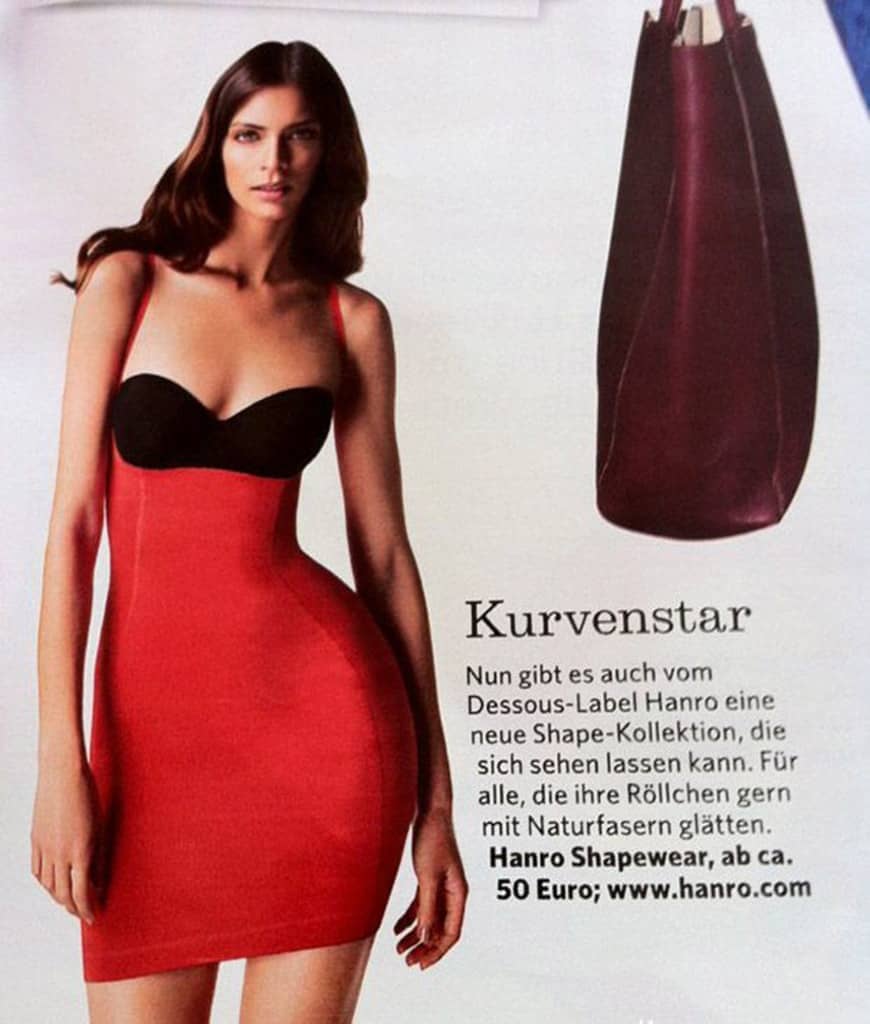 Within a couple of minutes, the size 2 model had an amazing set of cheeks implanted on her. We would have been all smiles had it not been for the obvious work done, through Photoshop. It endeavors such as these that botch the marketability of an item. What a shame.
Caught in a Limbo
If we were wearing a cute outfit such as this, there'd be a high probability you'd see us flailing the sides of the skirt. There'd be an occasional hop, skip, and then hopscotch – which would explain her foot injuries. Have you ever seen anything more grotesque than a dislocation?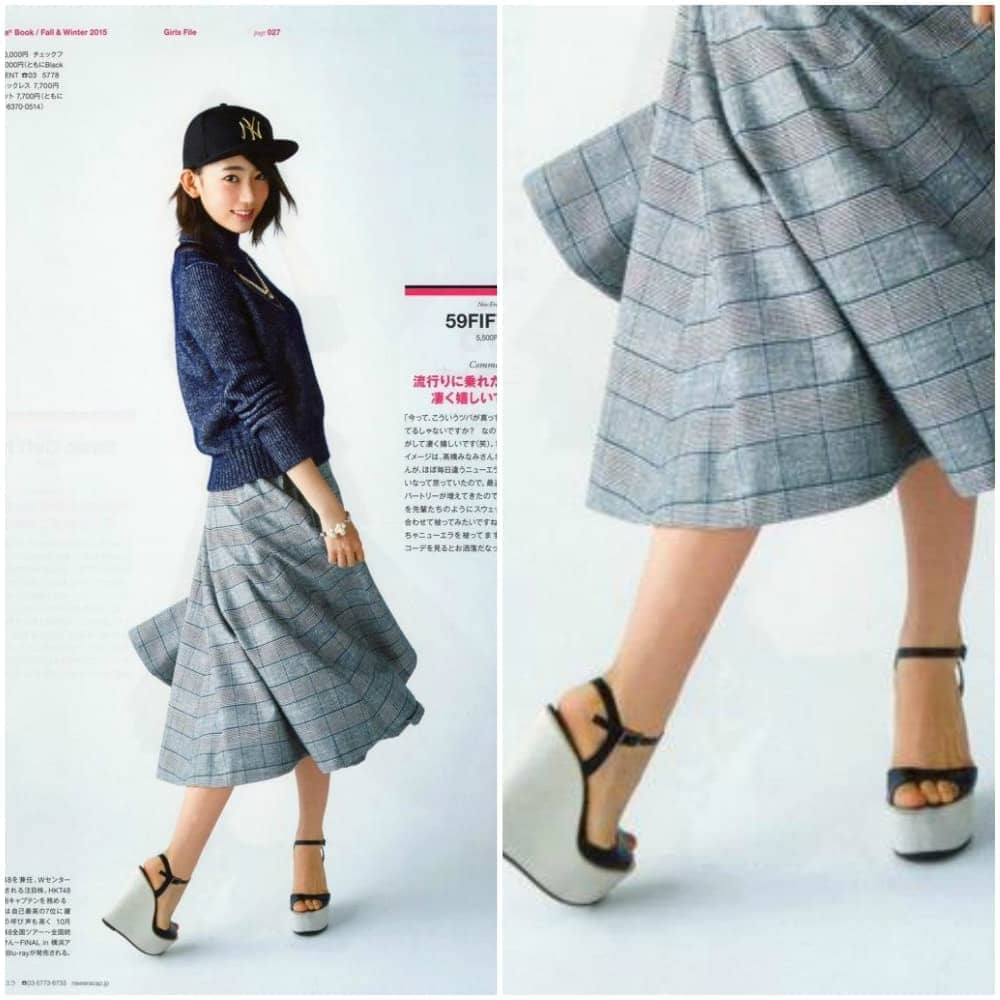 We may not be licensed doctors, but there's no way an ordinary woman could have two left feet – one of which is angled oddly. She was just flipping around. Couldn't the artist have imagined the way her foot would go given her body movement?